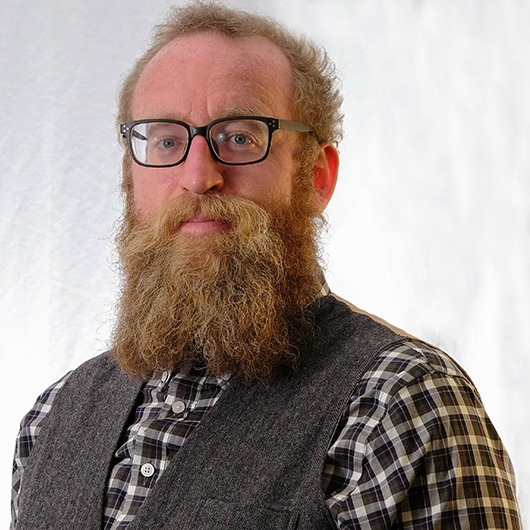 Education
| Degree | Major Emphasis | Institution | Year |
| --- | --- | --- | --- |
| PhD | Ecology | University of Wyoming | 2014 |
| MS | Atmospheric Science | University of Michigan | 2008 |
| BSE | Climate Physics | University of Michigan | 2007 |
Biography
Dr. Reed joined Science & Arts and is part of the Environmental Science program. A big proponent of undergraduate research, Dr. Reed is always looking for students interested in climate science research.
An interdisciplinary researcher at heart, Dr. Reed works on better understanding how the Earth's surface interacts with the climate system. Using land-atmosphere fluxes, he has published work on terrestrial, wetland, and lake ecosystems, using observational and computational datasets. Every once in a while he builds new sensors as well.
Before coming to Science & Arts, Dr. Reed was a Research Assistant Professor at Michigan State University (2017-2020), a National Science Postdoctoral Fellow at University of Wisconsin-Madison (2015-2017), and a visiting assistant professor of physics & astronomy at Dickinson College (2014-2015).
Research, Presentations & Publications
A selection of undergraduate research includes:
Baldocchi A K, D.E. Reed, L Loken, E Stanley, H Huerd, A R Desai. (2020) Comparing Space and Time Variation of Lake-Atmosphere Carbon Dioxide Fluxes using Multiple Methods. Journal of Geophysical Research: Biogeosciences: e2019JG005623.
Poe J, D.E. Reed, M Abraha, J Chen, A R Desai. (2020) Geospatial Coherence of Land-Atmosphere Fluxes in the Upper Great Lakes Region. Agriculture and Forest Meteorology doi.org/10.1016/j.agrformet.2020.108188
Reed D.E., A R Desai, Whitaker, E C, H Nuckles. (2019) Evaluation of Low-Cost, Automated Lake Ice Thickness Measurements. Journal of Atmospheric and Oceanic Technology. DOI: 10.1175/JTECH-D-18-0214.1
Reed D.E., HA Dugan, AL Flannery, AR Desai. (2018), Carbon sink and source dynamics of a eutrophic deep lake using multiple flux observations over multiple years. Limnology and Oceanography Letters
Reed D.E. (2018) Six Steps for Cultivating Successful Undergraduate Research. The Bulletin of the Ecological Society of America DOI:10.1002/bes2.1453
Pugh, C.A., Reed, D.E., Desai, A.R., Sulman, B. N. (2018), Wetland flux controls: how does interacting water table levels and temperature influence carbon dioxide and methane fluxes in northern Wisconsin?. Biogeochemistry 137.1-2 (2018): 15-25.
Whitaker, E.C., Reed, D.E. and Desai, A.R. (2016), Lake ice measurements from soil water content reflectometer sensors. Limnology and Oceanography Methods. doi:10.1002/lom3.10083