Kelly Arnold Director of Communications and Marketing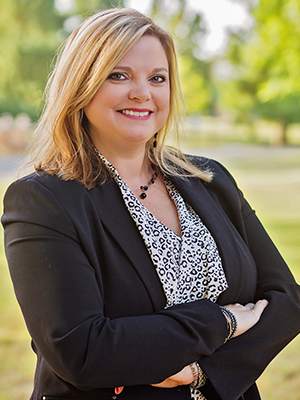 Kelly Arnold
Director of Communications and Marketing
Biography
A native of Atkins, Ark., Kelly earned her bachelor's degree in journalism from Arkansas Tech University in Russellville, Ark., and her master's in administrative leadership from the University of Oklahoma.
She was hired as director of Communications and Marketing in July of 2013.
Kelly started her career in broadcast journalism in the Little Rock market before taking a position with Tyson Foods, where she managed public relations for their charitable giving division for eight years.
Kelly moved to Oklahoma City in 2005 and was hired by Canadian Valley Tech Center in Chickasha as its Communications & Marketing Director.
Since then, Kelly has been involved heavily in the Chickasha community. She served on the Chickasha Chamber of Commerce's Executive Board and completed the Leadership Chickasha program in 2006. She currently serves on the Festival of Light Board.
Kelly also earned her national accreditation in public relations (APR) by the Universal Accreditation Board in 2011.
Kelly lives in Oklahoma City with her husband Travis Arnold, COO of Feed The Children and President of FTC Transportation. Kelly has one son who attends OCCC, three step-daughters and six step-grandchildren.
Need help from me or someone else in USAO's Communications and Marketing office? Fill out C&M's Request Services Form now!
Education
MA, Administrative Leadership, University of Oklahoma, 2011
APR, Accreditation in Public Relations, 2010
BA, Journalism, Arkansas Tech University, 1990