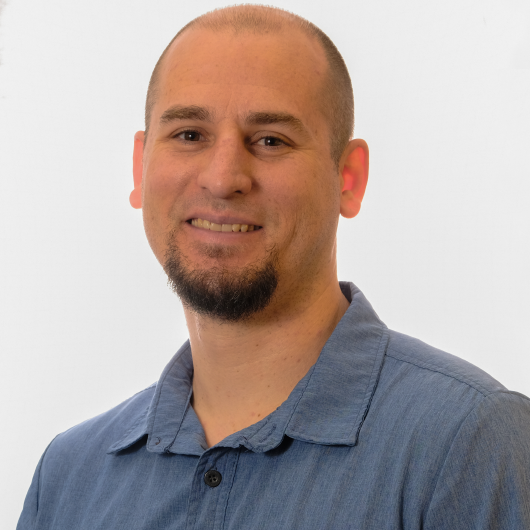 Education
| Degree | Major Emphasis | Institution | Year |
| --- | --- | --- | --- |
| Ph.D. | Special Education | University of Oklahoma | 2020 |
| M.Ed. | Deaf Education | Utah State University | 2009 |
| B.A. | Elementary Education | Utah State University | 2008 |
| | | | |
Biography
Dr. Matt Reynolds is an Assistant Professor of Deaf Education and Coordinator of the Deaf Education program at Science & Arts. He has been a member of the staff since 2012.
Before coming to Science & Arts, Dr. Reynolds was a Deaf Education teacher in San Antonio Texas. He has taught first and third grade deaf and down syndrome students along with deaf high school students in his three year teaching span. He is a certified teacher in Texas for Deaf Education K-12, Generalist EC-6, and American Sign Language.
He has also been a certified interpreter for the Deaf in Utah at level 1.
Research, Presentations & Publications
His research interests relate to Deaf Education, Self-Determination, Special Education Transition, and Deaf Culture. Grants awarded to Dr. Reynolds include the Gladys Anderson Emerson, NASNTI Technology Mini-Grant, and the Oklahoma State Regents for Higher Education. His most recent publication is in the Spring-Summer edition of The Endeavor, titled "Transition and Why it Matters". Conferences presentations include "WIOA-What Teachers Know and What They Need to Know" at the Division on Career Development and Transition Conference, "Tips for Self-Determination" at the American Society for Deaf Children Conference, and "Prizes for Signing: Token Economy with Deaf Students to Elicit Signed Responses" poster presentation at the Association of College Educators-Deaf & Hard of Hearing International Conference.