2018 Minerva Awards highlight student achievement
---
April 16, 2018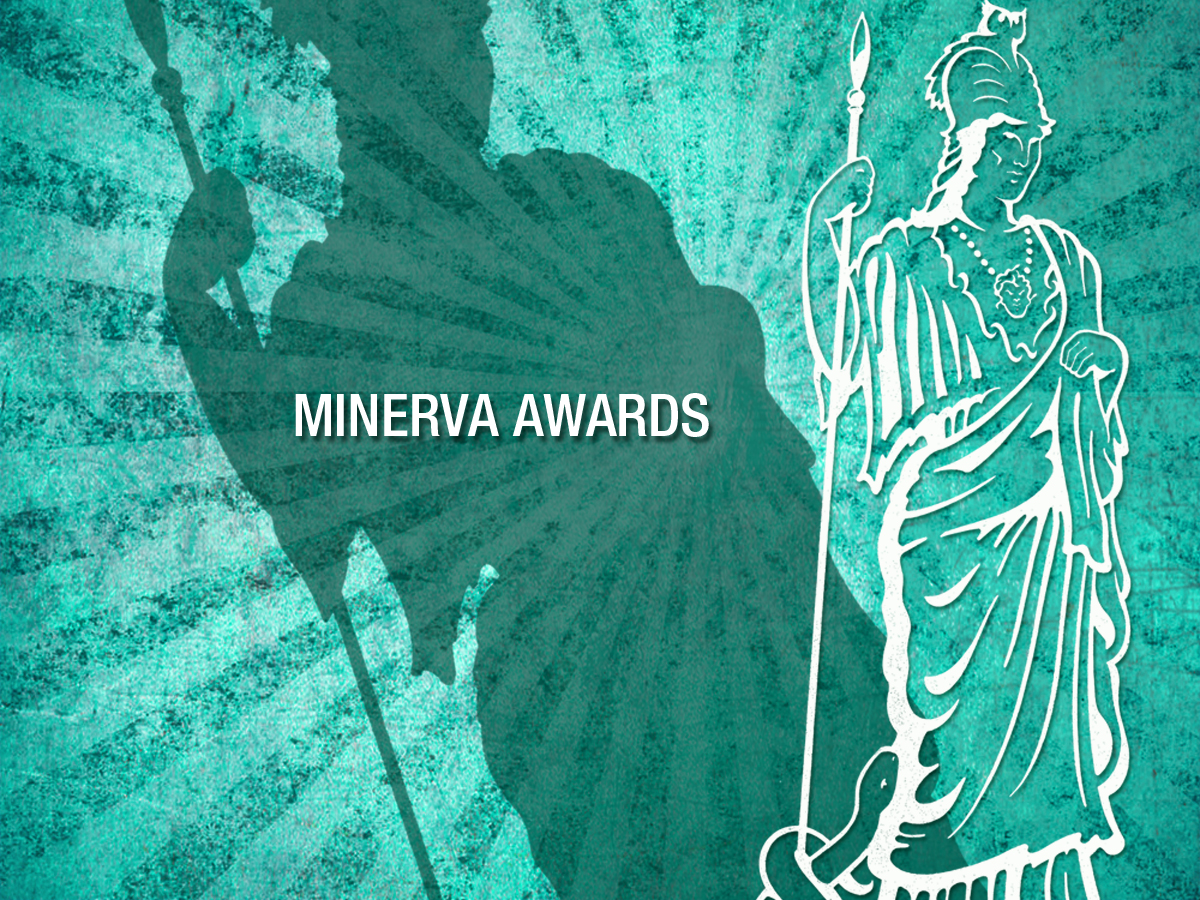 The University of Science and Arts of Oklahoma recently honored students for their achievements and service during the 11th annual Minerva Awards ceremony.
"The dedication these students show to USAO inside and outside of the classroom deserves the highest praise," said Nancy Hughes, dean of students. "These awards are named after Minerva, the ancient Roman goddess of wisdom and science. Those recognized with Minerva Awards at USAO must be steadfast in their commitment not only to their academic achievements, but also in their service as leaders within our campus community."
The Minerva Awards publicly recognize outstanding students at USAO. Students are honored for excellence in academics, leadership, community service, campus involvement, diversity and many other areas. In addition to individual awards, the ceremony recognizes honor society members and seniors graduating with honors.
The USAO Leadership Academy is a three-tiered program that enhances students' leadership skills with various workshops, projects, and networking opportunities. In addition to being a great resume builder, graduates from the program will have a plethora of leadership experiences that will help them excel through life after college.
Emerging Leaders
Matthew Brooks Jr.
Cameron Capps
Trevor McAlister
Haddon McIntosh
Favour Oyebami
Evolving Leaders
Andro Denny
Ryan Haddon
Halley Ponder
Tristan Reagan
Caleb Townley
Andreanna Turner


Engaging Leaders
Bridget Byers
Alexia Robbins
Kylie Stevens
Leadership Awards honor outstanding students who have shown leadership qualities during their time at USAO. A Leadership Award recipient has demonstrated the willingness and ability to involve others and hold leadership roles on campus.
Freshman Leadership Award Winners
Jamilyn Alexander
Cameron Capps
Victoria James
Kaylee Jones
Stacey Phillips
Sophomore Leadership Award Winners
Katarina Boyles
Elliott Laurick
Halley Ponder
Cassandra Poole
Edgar Tafoya
Junior Leadership Award Winners
Brianna Caudill
Kaylee Davis
Alyson Hill
Brandi Hitchison
Bailey Johnson
Tristan Reagan
Lauren Triplitt
Andreanna Turner
Senior Leadership Award Winners
Angelica Alcaraz
Alexis Avery
Christina Bevien-Guevarra
Brenna Burris
Bridget Byers
Max Corbin
Kaylee Davis
Destani Malicoat
Jordan McBride
Austin Schnell
McKenzie Schooley
Kylie Stevens
Noelle Thrasher
Carlie Triplitt
The Commitment to Service Award honors students who have demonstrated initiative and exceptional commitment to service at USAO as well as in the community. This award is intended to recognize students who have dedicated their time and efforts to promote social justice, community awareness and civic engagement on campus and in the community.
Commitment to Service Award Winner
Tristan Reagan
Commitment to Diversity Award honors a USAO student who has exhibited awareness and appreciation for diversity and inclusion in their activities and performance in and outside the classroom setting.
Commitment to Diversity Award Winners
Austin Schnell
Noelle Thrasher
Drover Pride Award recognizes individuals who have demonstrated extraordinary support for the campus community, embodying the Drover spirit through participation and achievement.
Drover Pride Award Winner
Alyson Hill
The Derald Swineford Art Award is named for the artist and educator who served as chairman of the university's art department for 30 years. Professor Swineford influenced the lives of countless students at the OCW, OCLA, and USAO. The award is presented to students majoring in art who have shown exceptional talent, hold a minimum of 3.0 GPA and demonstrate leadership or community service. .
Derald Swineford Art Award
Benjamin Blackstar
George Austin Award for Campus Leadership is given to a junior or senior who has been on the forefront of campus life, including taking leadership roles in activities such as serving as an officer in student groups, organizing service projects, leading programs, and helping build the leadership skills of other students at USAO.
George Austin for Campus Leadership Award Winner
McKenzie Schooley
The Gladys Anderson Emerson Award for Undergraduate Research is named for an OCW graduate who established herself as one of this country's leading nutrition authorities. While her most notable achievement in science may have been to isolate Vitamin E, she is better known at her alma mater as a global ambassador for the liberal arts. The Gladys Anderson Emerson Award honors a student who has best distinguished him/herself in the field of academic research as an undergraduate.
Gladys Emerson Award for Undergraduate Research Winner
Jaclyn McCasland
Few Oklahomans have garnered as much attention around the world as Native American storyteller Te Ata, recognized for a lifetime of achievement in the Arts by governors, presidents, kings and her alma mater, the Oklahoma College for Women. The Te Ata Creative Expression award honors a USAO student who has best distinguished him/herself in the arts. This student must have produced substantial creative work in the area of music, art, drama, or creative writing. Preference is given to students who have publicly performed, exhibited, or published their work.
Te Ata Creative Expression Award Winner
Alex O'Dell