Acclaimed chef to keynote upcoming symposium
---
September 04, 2013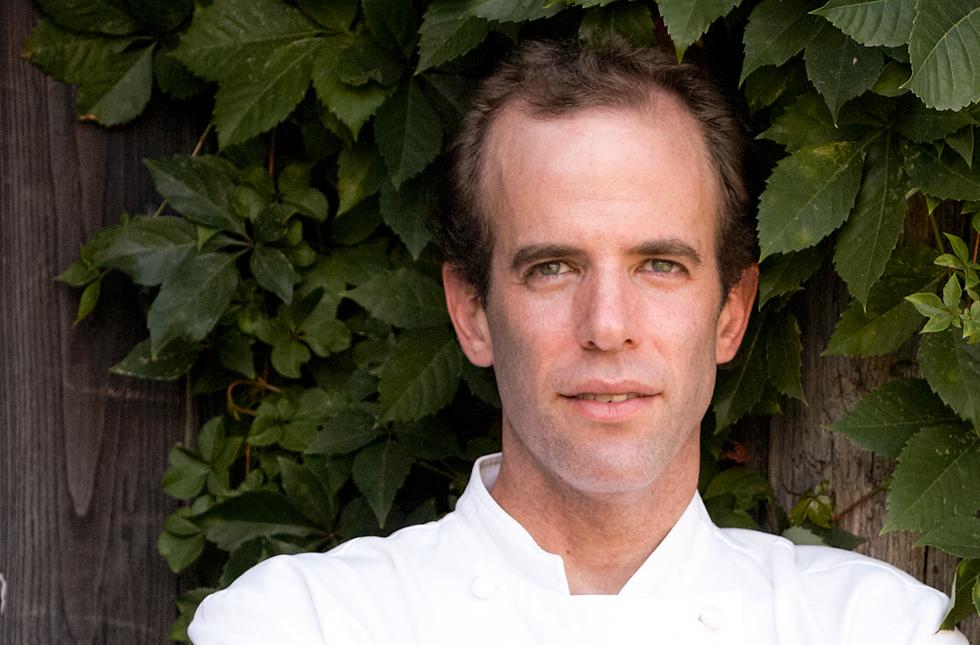 [LECTURE SCHEDULED for 7:30 p.m. on Sept. 30 in Te Ata Memorial Auditorium]
With the news filled with stories about meat grown in a petri dish, world bee populations in collapse and concerns about the impact of genetically-modified crops, food has moved the forefront of a conversation about growing populations and how best to support them.
Chef Dan Barber does not claim to hold all the answers but, through his work as a sustainable food advocate and cutting-edge restaurateur, has established himself as a man who asks the right questions.
Barber is scheduled to deliver the keynote address for the sixth annual Ray and Mary Giles Symposium for Citizenship and Public Service beginning at 7:30 p.m. on Monday, Sept. 30, in Te Ata Memorial Auditorium at the University of Science and Arts of Oklahoma.
The event is free and open to the public.A writer as well as a chef, Barber is a leading voice for the farm to table movement that emphasizes using locally grown and raw or lightly processed foods for a healthier and more satisfying diet.In addition to improving the local ecology by producing foods suited for a particular area, the farm to table approach reduces the energy necessary to transport food over long distances.
Dr. Chris Walker, associate professor of psychology and chair of the social sciences and business division at USAO, chairs the Giles Symposium committee. He sees Barber's message of sustainable living as contributing a valuable component to the symposium's legacy.
"Throughout his career Chef Barber has attempted to demonstrate that one can care deeply about the environment while enjoying great food and living a healthier life," Walker said. "More importantly, he goes beyond simply telling about a different way to live and has invested his money and reputation into businesses that demonstrate that model in action."
"He lives what he teaches and that is the kind of direct action that we want our students to be able to experience firsthand."Barber has written extensively about the farm to table philosophy for media outlets like The New York Times, The Nation and Gourmet. He serves on the President's Council on Physical Fitness, Sports and Nutrition and is an advisory member of the board to the Harvard Medical School Center for Health and The Global Environment.Barber was named to Time Magazine's Time 100 list of influential people in 2009. He appeared as a guest judge on Bravo's Top Chef that same year.
Barber, along with his brother and sister-in-law, opened the flagship Blue Hill restaurant in Greenwich Village in 2000. Using Blue Hill as a vehicle to showcase locally produced food and wine, Barber received accolades as a chef including being named one of the Best New Chefs by Food and Wine magazine in 2002.
In 2004, the Blue Hill operation was expanded into a second location outside New York City that is part of the Stone Barn Center for Food and Agriculture. In addition to its culinary and educational functions, Stone Barn is a working four-season farm and provides some of the meat and vegetables for the Blue Hill restaurants.
Barber's Blue Hill in New York was awarded the top restaurant award from the James Beard Foundation, a not-for-profit organization dedicated to inspiring, educating, entertaining and fostering a deeper understanding of America's culinary culture.
More information about the Giles Symposium on Citizenship and Public Service is available at
/giles-symposium
.