Acoustic Jazz Trio Combines Pop, Folk at USAO Oct. 16
---
October 03, 2007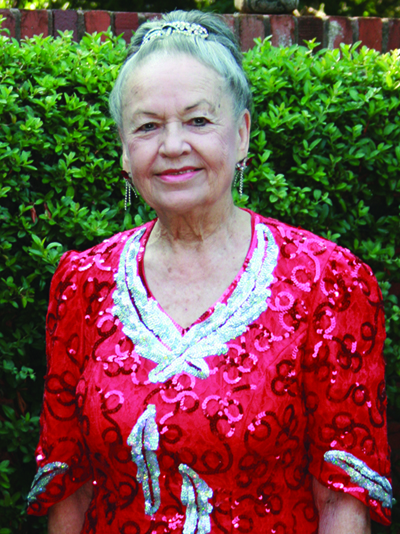 CHICKASHA – Elegance, passion and grace fuse in a musical tapestry when the Jeni Fleming Acoustic Trio makes its Oklahoma debut Oct. 16 at the University of Science and Arts. The vibrant trio hits the stage at 7:30 p.m. in the USAO Student Center Ballroom as part of this season's Davis-Waldorf Performing Arts Series (DWPAS).
Finding a common musical thread in multiple genres is par for the course for this Montana-based trio. Jazz, folk, pop, classical and gospel are just a few of the different styles of music that converge when the ensemble takes the stage.
From pop covers to lush ballads and gospel remixes, the trio fires off original jazz interpretations of popular tunes in a passionate performance that could leave listeners reaching for their handkerchiefs. Reviewers say Fleming's effortless, gliding vocals drip with emotion and grace.
"I heard Jeni sing last year and was blown away with her vocal abilities," said Dr. Ken Bohannon, music professor and DWPAS coordinator. "As a classical singer, I have always thought that 'popular singing' with a microphone was easy, but just give it a try sometime; it really takes some talent – and she has it!"
Comprising the trio are Fleming on lead vocals, husband Jake Fleming on acoustic guitar and saxophone and Chad Langford on acoustic bass.
"Her accompanists are phenomenal musicians," Bohannon said. "This well-known group from Montana will knock your socks off. Chickasha has to come hear and see her, it will be an enjoyable evening of jazz, pop, and contemporary sounds."
Tickets for the concert are $10, with discounts available for seniors 60 and above, students and children under 18 and USAO faculty, staff and students. Tickets are $1 for Chickasha public school students of all ages.
Tickets may be purchased by phone at (405) 574-1213 or in person at the USAO Business Office. More information is available online at www.usao.edu/news.
A graduate of Montana State University, Jeni Fleming recorded her first album in 1997 with her husband. An 11-month tour ensued as a guitar/vocal jazz duo, leading to a feature on national television by the Odyssey Channel. She has performed at major festivals across the United States, including the UNC Greeley Jazz Festival, at which she won two Outstanding Soloist Awards. The Yellowstone Jazz Festival, Jazz Montana and Jazz Fest International in Victoria, British Columbia are just a few of the performances she's made along the way.
Guitarist and saxophonist Jake Fleming is an accomplished musician, composer and educator. He also graduated from MSU, where he graduated with a bachelor of music education degree. Fleming was named the MSU Concerto Competition Winner in 1998 for saxophone performance, but he's been playing guitar since the age of 11. A 14-year private music instructor, he and his wife are co-founders of a scholarship program named "Hand Me Down Some Silver, Inc." which grants young musicians in southwest Montana private music lessons, instruments, workshops, performances and CD production with hands-on mentorship.
Chad Langford rounds out the trio on double bass. Another graduate from MSU, Langford's catalog of compositions contains more than 20 chamber works for varying instruments and ensembles. He also has composed music for several short films and was the subject of a Montana PBS documentary in 1999-2000. In addition to the Jeni Fleming Trio, Langford has performed with the Bozeman Symphony, Montana jazz combo Deepswing and rock ensemble Sixth Sense. Langford performs and records with Springhill, a folk/jazz quartet in Montana.
The Davis-Waldorf Performing Arts Series is celebrating its seventh season, thanks to the support of the USAO Foundation and KOOL 105.5 radio with generous underwriting by the Oklahoma Arts Council, Mid-America Arts Alliance, National Endowment for the Arts and the Kirkpatrick Family Fund and foundations, corporations and individuals throughout Arkansas, Kansas, Missouri, Nebraska, Oklahoma and Texas.
Additional support is made possible by the Chickasha Public School Foundation, First National Bank & Trust Company, Alliance Oil & Gas Company, Chickasha Bank & Trust Co., Arvest Bank, Best Western, Mosley Insurance Agency, Livingston Machinery and several other local businesses, organizations and individuals.