Book rental program refined, improved
---
August 08, 2012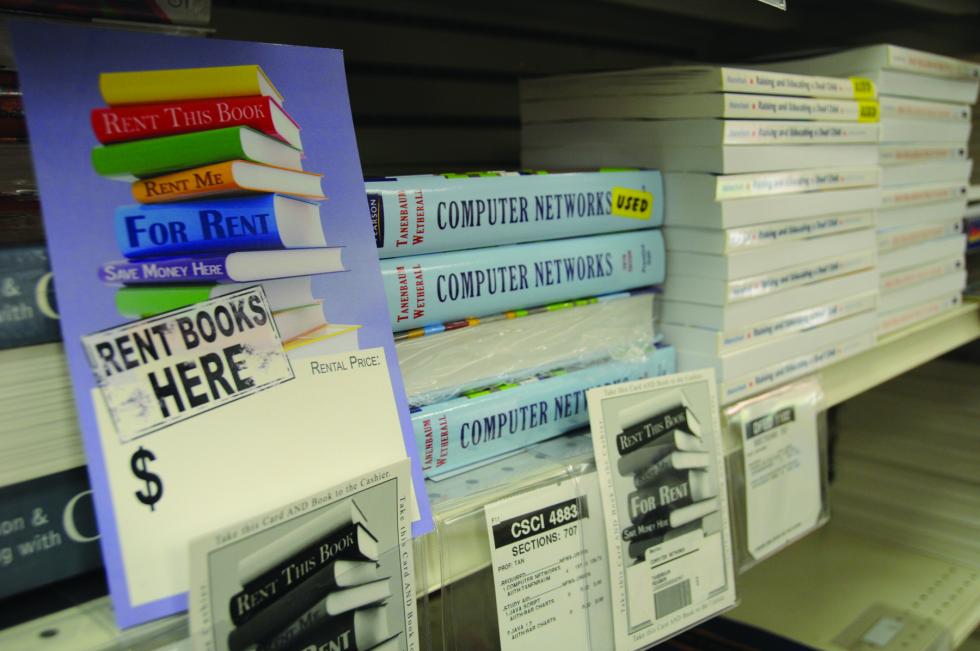 While a range of improvements to grounds and dining facilities will greet students when they return Aug. 27 to the University of Science and Arts, a better textbook rental program just might prove the most popular.
A book rental program that made its debut last year has been retooled to provide more flexibility and savings.
The first and most visible change to the program is deeper savings for those who participate.
The average savings from the first year of the program was roughly 40 percent. Students renting this year can look forward to saving up to 75 percent versus the price of buying the book new.
Students can also expect greater flexibility in the amount of time they are obligated to rent a book. Books may be rented for a minimum of 30 days up to a maximum of 125 days.
In order to take advantage of the rental program, students will be required to register a credit card rather than charging the cost to forthcoming financial aid.
Sheila Guerrero, manger of the USAO Bookstore, said improvements to the rental program were made in response to customer feedback during the first year of the program – a year Guerrero characterized as "very successful."
"Texas Books recognizes the rising costs in higher education and is always seeking new ways to better meet the students' needs, both academic and financial," Guerrero said.
Texas Books has owned and operated the USAO Bookstore for more than eight years.
USAO student Molly Tracy, a senior political science major from Middletown, R.I., is intrigued by the improvements to the existing program.
"I used the bookstore on campus my first semester at USAO," Tracy said, "but switched to online sources in order to save money. The bookstore's new terms are actually better than the company I've been using so I'll seriously consider switching back."
Guerrero said that she understands the incentives that entice students to use off-campus sources but feels that the campus bookstore can now compete more effectively in more than one arena.
"In addition to matching or beating online prices, we can guarantee that students will have the right book and right edition that their professors are requesting," Guerrero said. "Plus, they will be dealing with a human being who can take care of them on the spot, rather than dealing with nameless, faceless customer service agent who has no vested interest in their academic success or failure."
Textbook rentals have grown rapidly over the last few years, currently claiming more than 8 percent of the total textbook market. A recent study conducted by textbook vendor MBS Direct in conjunction with the website Xplana, found that 27 percent of respondents had rented one or more textbooks in the previous academic year.
"Helping students control the cost of their college education is a major goal for us," said Mike Coponiti, vice president for business and finance. "We applaud the rental program as another strategy to help students achieve their college education. This helps keep USAO listed among those colleges graduating students with least debt in US News."
More information about the bookstore and its new rental program can be found online at usaobookstore.com or by calling (405) 574-1304.