Books for Tots: more than 101,000 books distributed in 21 years of existence
---
February 08, 2017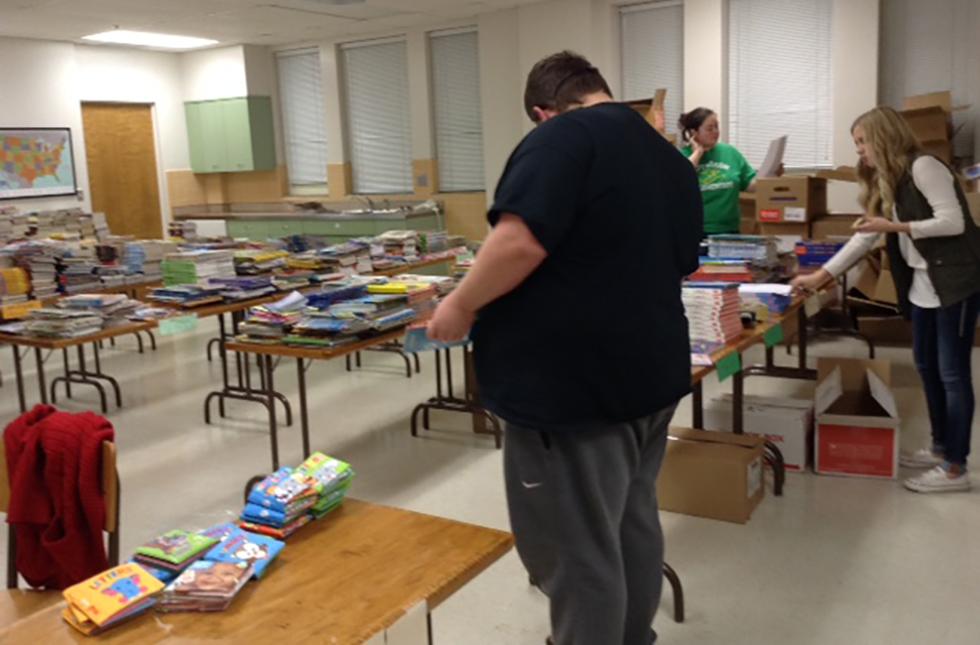 In the midst of November's freezing temperatures, power outages and preparation for the upcoming Thanksgiving holiday, USAO's Dr. Jeanne Mather and a group of students were getting everything ready for the 21st anniversary of Books for Tots.
Books for Tots is a student-led organization at the university that provides thousands of books to underprivileged children just in time for Christmas. This year the organization distributed 6,650 new books. "Whether you helped with fundraisers or books, give yourself a pat on the back," Mather said.
The concept for the organization is based on the Marines' Toys for Tots.
"I had a former student who was studying elementary education and they did Toys for Tots in the military," Mather said. "He talked to me and I said well, we really don't want to do Toys for Tots but something a little bit more educational. Between the two of us, we came up with the idea for Books for Tots."
Mather has been a member of the USAO faculty since 1990 and is a professor of education. She is planning to retire from USAO in August. One of her passions is helping others. In 1998 she started Books for Tots, which has distributed more than 100,000 books. After retirement, Mather will assist a USAO education faculty member to continue the work.
Mather said she is truly thankful to everyone who helped make a difference in so many children's lives and hopes that this year's project will be even bigger. For more information on helping with this year's project, contact Mather at facmatherj@usao.edu.