USAO professor to hold concert of original compositions
---
February 20, 2018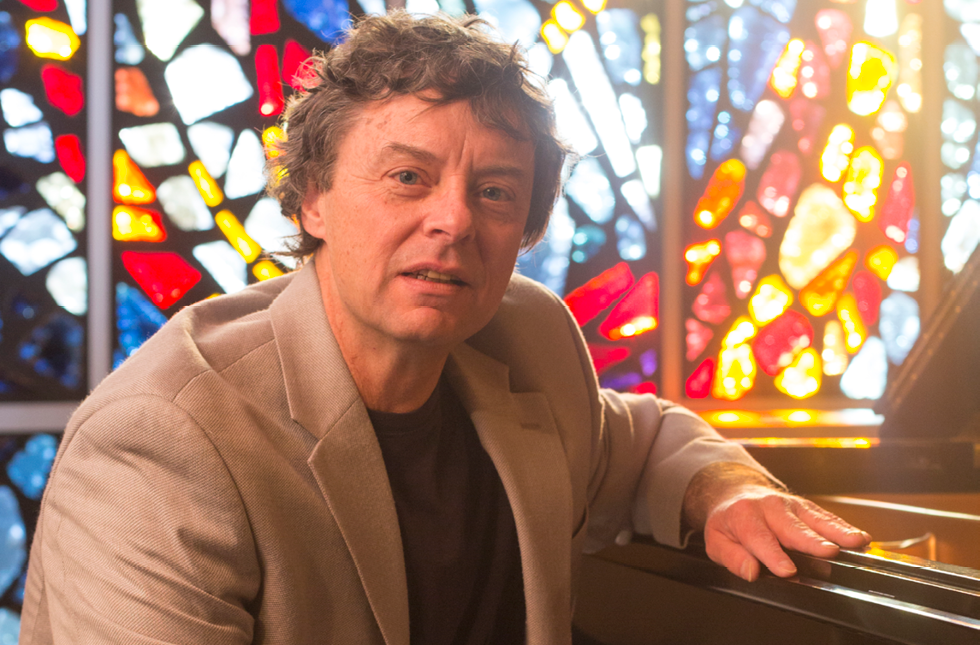 Dr. Stephen Weber, chair of the Division of Arts and Humanities and professor of music at the University of Science and Arts of Oklahoma, will perform a concert of original compositions on March 6 at 7:30 p.m. in the Music Annex on the USAO campus. The performance is free and open to the public.
The concert will feature a variety of works arranged for different instruments, including voice, piano, woodwinds and guitar, as well as two short films, produced in collaboration with USAO videographer David Duncan, for which Weber wrote the soundtracks. Before each piece, Weber will briefly discuss the compositional techniques used in their creation.
"This is an opportunity to invite our students and our community to a rare musical event – a concert of a composer's original works on our campus," said Weber. "These pieces will expose our audience to an array of musical styles, genres, instruments and media. Two professional performers from Oklahoma City will join an ensemble of current music students and faculty for this very special evening."
Weber has performed his works around the world and released four albums of original music in many different genres. His 2017 release, "Multiplicity," is available on Spotify, Pandora, Shazam and other streaming services. His compositions have been published by Warner Brothers, Zalo Publishing, Permus Publications, H.W. Gray among others. Weber earned an interdisciplinary Ph.D. in Fine Arts (composition and piano pedagogy) from Texas Tech in 1993.
Weber has received numerous accolades as an educator, including the campuswide Superior Teaching Award. He has received the USAO Board of Regents Scholarly Activity Award on three occasions. Weber was selected as the "2003 Oklahoma Musician of the Year" by the Oklahoma Federation of Music Clubs. In 2014 and 2017, Weber was a finalist for the Oklahoma Medal for Excellence in Teaching and Administration by the Oklahoma Foundation for Excellence.