USAO professor to show new performance art piece in international exhibit
---
March 01, 2018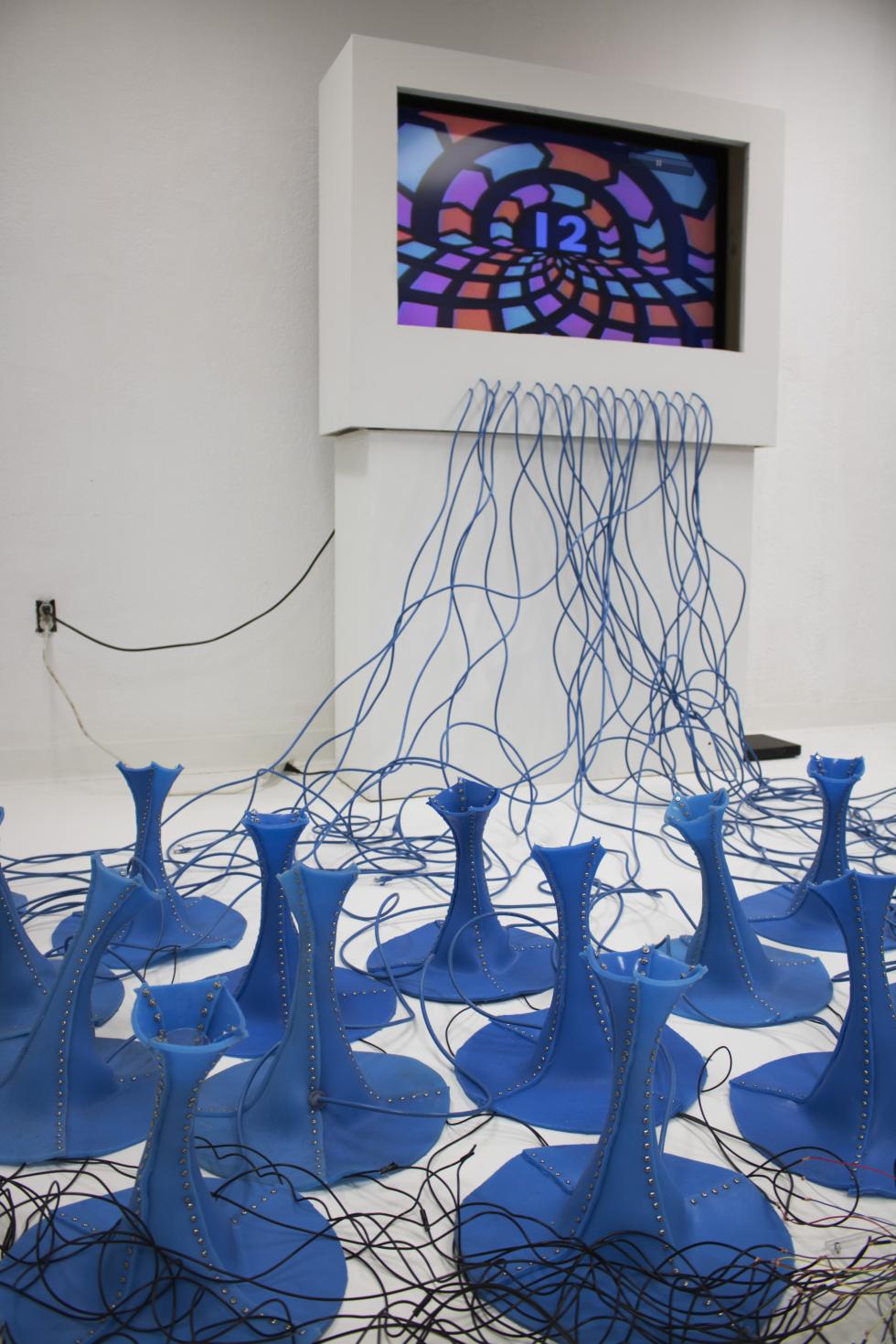 "Protomartyr," a satirical new piece of performance art from Jordan Vinyard, assistant professor of art at the University of Science and Arts of Oklahoma, will be among the 16 contemporary artworks to be featured in Living Arts of Tulsa's New Genre Arts Festival 2018.
The festival features works from local, regional, national and international artists and will run March 2-3 from 5-9 p.m. Participating artists will hold a panel discussion March 3 from 1-3 p.m. and artist-led workshops will be held March 4.
The New Genre Arts Festival showcases performance artists from around the globe, allowing viewers to witness a variety of artistic strategies and styles. Each reflects the unique history and practice of the medium, focusing on physical expression and transformation of material through time and space. Artists who consider timely issues, subjective experience, new technologies, and social conditions encourage audiences to reimagine personal and collective experience as it evolves through time and space.
"We hypothesize, test, squeeze and tether ourselves to our technologies while counting on the flexibility and resilience of our meat machines," said Vinyard. "Suffering our self-inflicted fates is easy: we stare at screens too long, crane our necks to participate in nihilistic devices, and laugh at our role as couch potatoes consuming as many ones and zeros as possible. 'Protomartyr' is a project that satirically reflects this relationship and our primordial complacency as the subject among our gadgets."
Since 2006, Vinyard has been featured in more than 30 group and solo exhibitions in Oklahoma, Texas, Arizona, Florida and Dubai. She came to USAO in 2013 and specializes in bio-art performance, kinetics, installation and mixed media. She earned her MFA with a specialization in kinetic sculpture and drawing from Florida State University in 2007.
Living Arts of Tulsa is the longest continuously run non-profit contemporary arts organization in Oklahoma. Artists from a wide variety of disciplines came together to form the organization in 1969. It received non-profit status in 1976, and has hosted world-renowned artists, as well as providing a presentation space for dozens of local artists.