USAO's Campus Co-op helps students relieve a major stressor
---
July 11, 2017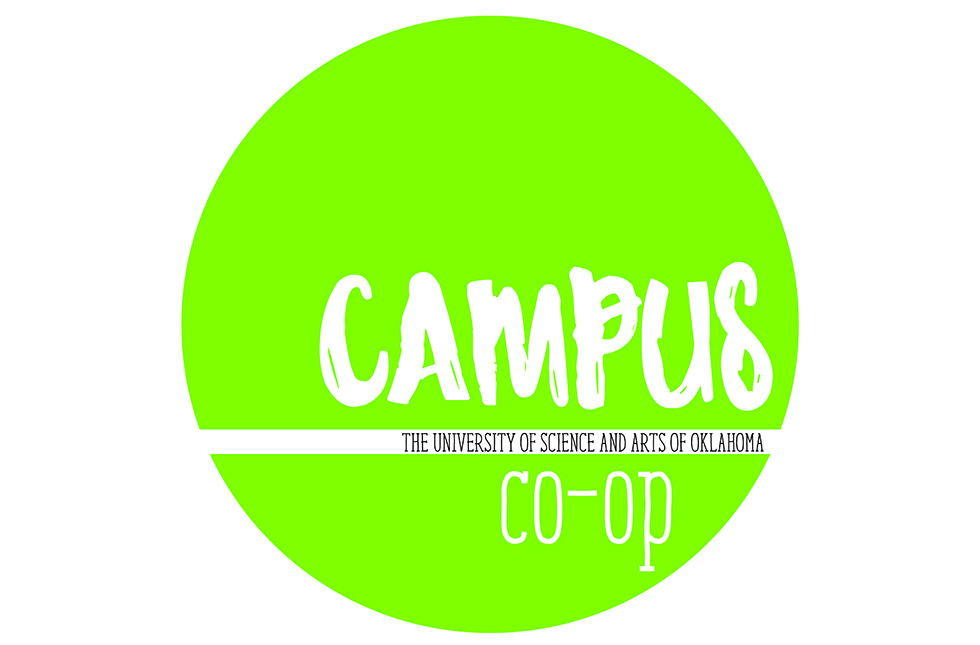 The University of Science and Arts of Oklahoma has expanded the Campus Co-op to help students facing food insecurities through the generosity of donations from on- and off-campus. Rebellion Energy, LLC announced today that it will fund the co-op for the fall 2017 fall trimester.
The Campus Co-op is an open pantry with both perishable and non-perishable foodstuffs located in the university's Lawson Court Clubhouse. Students are welcome to take items as needed.
"I consider it a privilege to partner with USAO and know that everyone at Rebellion feels proud to contribute in a positive way to the students and surrounding community," said Staci Taruscio, Rebellion's CEO. Rebellion Energy is a private oil and gas company headquartered in Tulsa that is actively acquiring leases and drilling horizontal wells in the Chickasha area.
In January, USAO's This College Takes Care of Me Task Force surveyed faculty, staff and students to assess the need for a food pantry. Eighty-six percent of students either strongly agreed or agreed that such a service was needed at USAO, while 68 percent of faculty and staff felt the same way. When asked, "while a student at USAO has there ever been a time when you did not have enough food for yourself?" 30 percent of students said yes.
"The rising cost of a college education and the increasing number of nontraditional students mean that more students are living on a shoestring budget," said Nicole McMonagle, library assistant and organizer of the Campus Co-op. "We found that, even though our students participate in a meal plan, they are still facing food insecurities. Our number one priority at USAO is our students, and we want to do as much as possible to support them both in and out of the classroom to enable them to succeed."
Each academic year, students purchase a plan with a set number of meals per semester and must find their remaining meals elsewhere, either because they want more variety, do not want the added cost of a larger meal plan, or simply cannot afford one.
According to "Hunger on Campus: The Challenge of Food Insecurity for College Students," food insecurity is a nationwide problem. The study shows that, "food insecurity on college campuses has a negative impact on the educational experience. It's hard to concentrate in class or to focus on your studies when you're hungry or worrying about financial obstacles."
The goal of the Campus Co-op is to help these students achieve food security as defined by the USDA: "access at all times to enough food for an active, healthy life."