USAO's third annual Giving Day raises more than $150,000 in 12 hours
---
October 03, 2018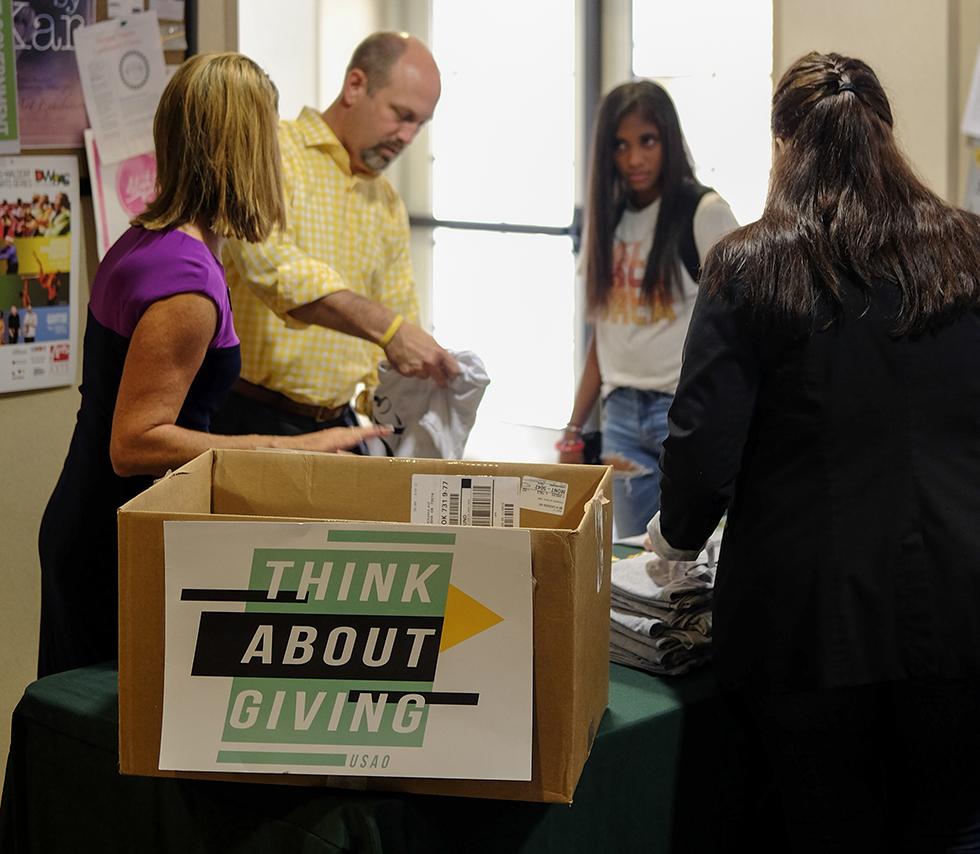 From 9 a.m. to 9 p.m. on Sept. 20, the University of Science and Arts of Oklahoma's third annual Giving Day brought in more than $150,000 from over 550 donations, easily surpassing the goal of $100,000.
Funds donated during the Giving Day could be earmarked for specific academic divisions, athletic teams, student scholarships, support programs, special projects including the Davis-Waldorf Performing Arts Series, or simply added to USAO's general fund where it can help wherever it is most needed.
"It's hard to say how much it means to see this level of support for our small university," said Cassandra Ersland, director of development. "Our third annual Giving Day, along with the TAG Week events leading up to it, was so successful thanks to the tireless work of our faculty, staff, alumni, students and community partners. We saw donations ranging from $5 to $50,000, which just proves the point that every gift makes a difference!"
For the week leading up to Giving Day, the university launched TAG Week, where students, faculty, staff and friends of the university were encouraged to "Think About Giving." The special week of events was designed to highlight how important philanthropy is in achieving both the institution's educational mission and in enabling it to give back to the community in a variety of ways.
Some of the special events during TAG Week saw students, faculty, staff, alumni, friends of the university and the general public helping prepare for the Chickasha Festival of Lights, giving blood, and gathering donations of gently used clothing for Food & Shelter for Friends, a nonprofit founded by USAO alumni. Elected officials or members of their staff from every governmental level were also on campus to speak about the roles and responsibilities of their office and helping register voters.
For more information, contact Ersland at 405-574-1393 or cersland@usao.edu.