USAO's fall reopening plan learns key lessons from COVID-19 experience
---
March 31, 2021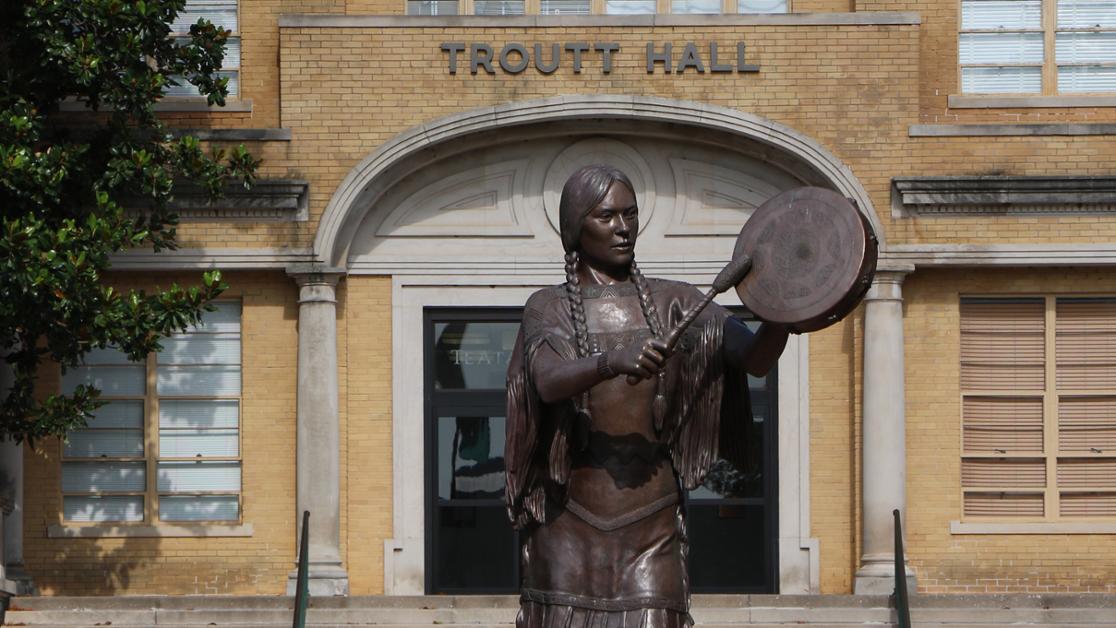 In anticipation of widespread inoculation and community immunity against COVID-19 by summer's end, the University of Science and Arts of Oklahoma is preparing for a return to regular in-person classes by the start of the fall 2021 semester on Aug. 26.
While USAO plans a comprehensive return to both regular curricular and co-curricular activities, the university will continue to provide an expanded selection of online options to facilitate greater flexibility for working students as well as those wishing to accelerate their studies. Already known for its small class sizes, USAO is expanding opportunities for independent study and other innovative ways to encourage collaboration without necessarily requiring close physical interaction.
"It is our mission at USAO to do things differently from other institutions. We are especially focused on facilitating extensive conversation between the sciences and arts and are continuously looking for ways to improve our efforts in this regard," said President John Feaver. "Academically organized and with a statewide mission to match bright and talented students to an extensive and challenging educational experience, USAO is a college particularly interested in graduating individuals who are self-reliant, responsible and creative members of the workforce, as well as active participants in the processes of a democratic republic."
As COVID-19 began to spread across the globe in early 2020, USAO shifted from a university that offered no online programs, to one operating exclusively in the virtual world for the foreseeable future. Despite the drastic shift, students, staff and faculty joined forces to both mitigate the worst effects of this deadly pathogen and to ensure that USAO's exceptional education remained available to every Drover.
For the latest information, contact the USAO Admissions Office at admissions@usao.edu or 405-574-1357.