GIVING DAY 2021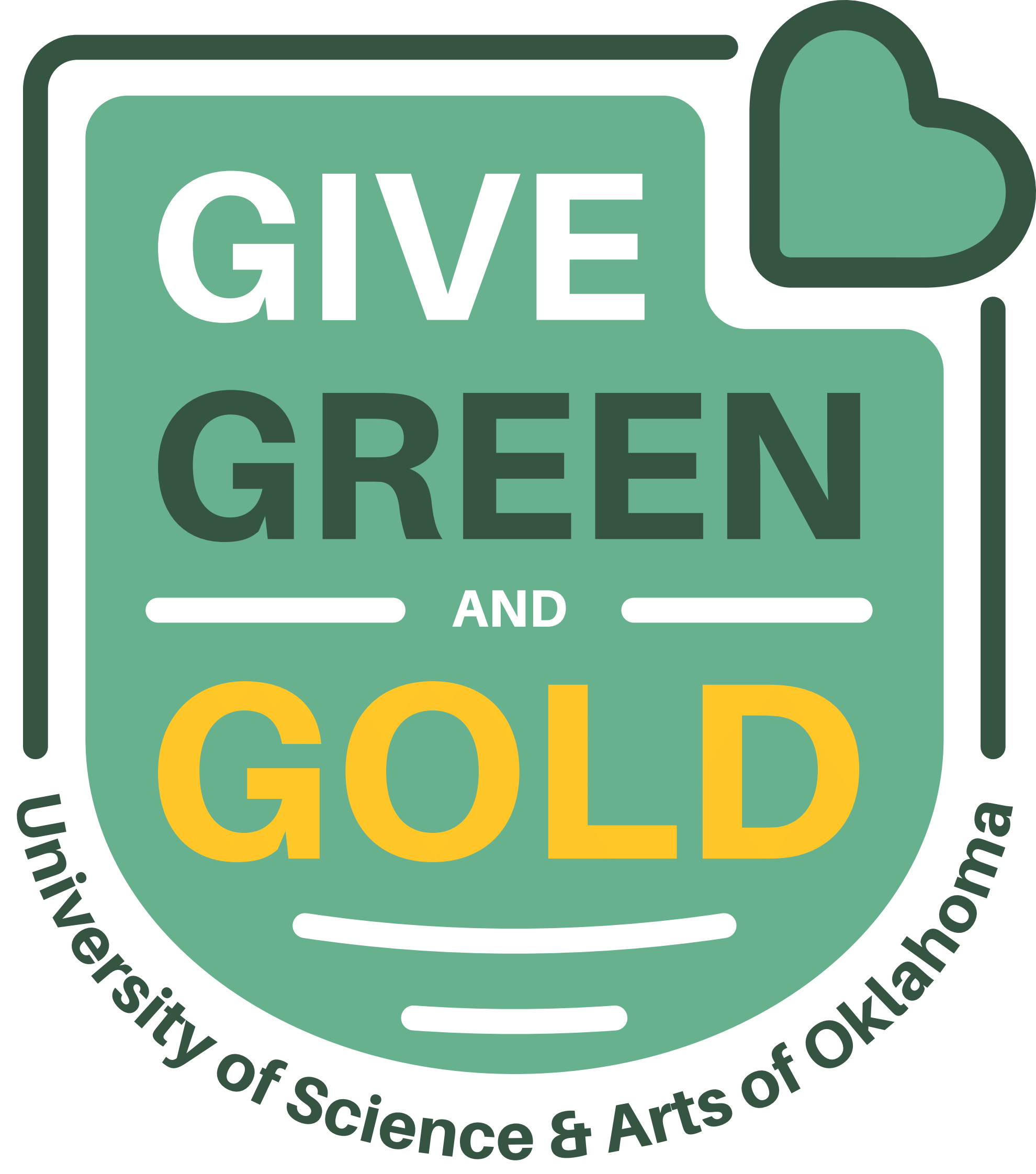 Your gift is a tangible vote of confidence in our students' dreams. Through your generosity, our mission to prepare students for meaningful and purposeful lives is made possible. By participating in Giving Day, you are granting opportunities and transforming lives. Know the difference your gift makes through learning about the experiences of USAO students, faculty, staff, and alumni who benefit from your generosity. #givegreenandgold
---
COVID-19 UPDATE
Our team is committed to serving you to the best of our abilities. Please know we are continuing to process gifts normally for any online or phoned-in gifts. All gifts mailed to the USAO Foundation, such as checks, however, could be delayed until our campus returns to normal operations. Most of all, we are grateful for your generosity, especially during this time that is challenging for us all. Donors like you truly make a difference and move our university forward.
JP Audas, Director of Development
jpaudas@usao.edu | 405-574-1393
---
YOUR GIFT MATTERS
At the University of Science and Arts of Oklahoma, every gift, no matter the size, impacts our Drover community where dreams are born, nurtured and realized. As Oklahoma's only public liberal arts university, USAO is committed to providing students with a broad educational experience. Our extraordinary graduates equipped with the tools to gather information, think critically about it, and make wise and effective decisions that make the world a better place.
Without the steadfast support of our donors, our hopes and dreams for USAO would be unreachable.