2021-2022 SEASON
The 21st season of the University of Science & Arts of Oklahoma's acclaimed Davis-Waldorf Performing Arts Series will bring audiences back to campus for five live events on Thursday evenings at 7:30 p.m. throughout the fall and spring semesters. Seating for events will be limited and season ticket holders will have priority access.
Season tickets have sold out for this season. Individual tickets may still be available - please check with the show(s) you wish to attend.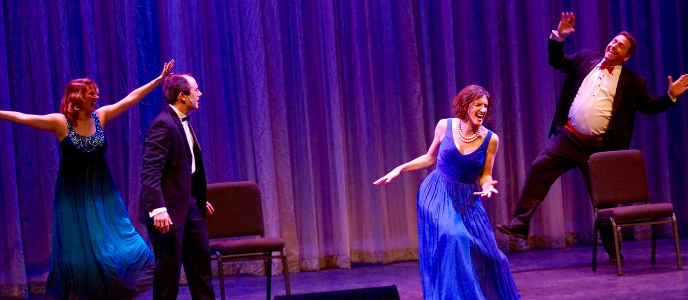 Broadway's Next HIt Musical | September 30, 2021
Broadway's Next H!t Musical will bring an improvised, unscripted musical theatre event to the Te Ata Memorial Auditorium. Using suggestions from the audience, the group creates spontaneous scenes and songs accompanied by fantastic dancing and tons of laughter. During the "Awards Show" the audience votes for their favorite song and the cast turns it into a full-blown musical complete with memorable characters, witty dialogue and plot twists galore. Imagine all the fun of Whose Line is it Anyway? meeting a night at a Broadway Musical!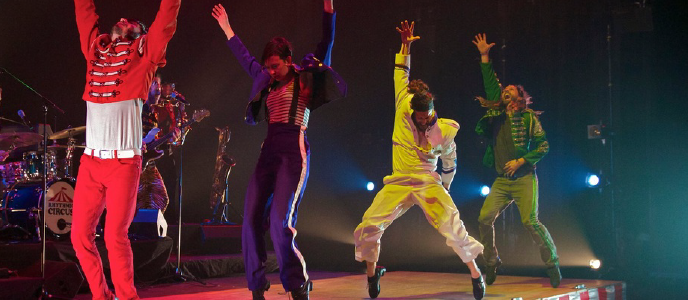 Rhythmic Circus | November 11, 2021
Rhythmic Circus will kick-off winter celebrations with their sensational show "Holiday Shuffle." Families with children of all ages will be amazed and uplifted by this evening of joy and positive messaging through music, dance and humor. This company last performed their show, "Feet Don't Fail Me Now!", to rave reviews during the 15th season of DWPAS.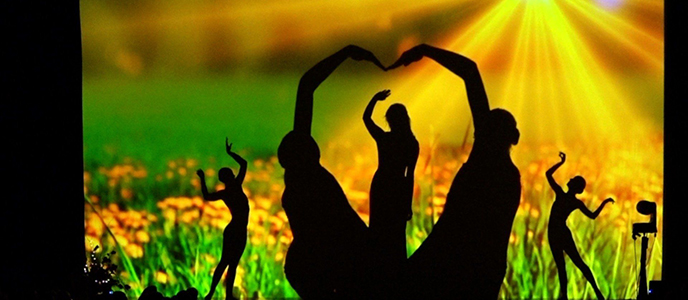 THE SILHOUETTES

| February 17, 2022

Due to travel restrictions related to the COVID-19 pandemic, The Peking Acrobats will unfortunately not perform during the 21st season of the Davis-Waldorf Performing Arts Series. Instead, the family-friendly shadow dance company The Silhouettes will bring their acclaimed show "LOVE Happens" as the first DWPAS event of the new year.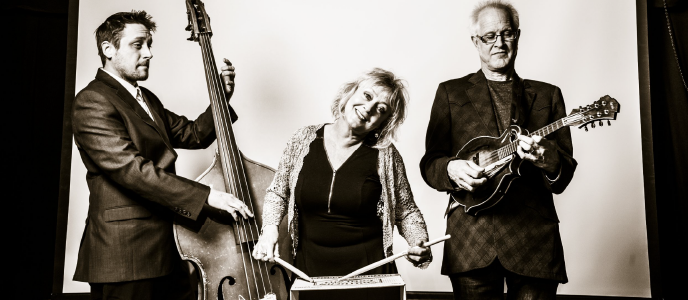 Harmonious Wail | March 10, 2022
Harmonious Wail will shake campus with their fiery and distinctive combination of genres ranging from the jazz of the Hot Club de France to the deepest blues of the Mississippi Delta to heartfelt folk scenes across Anytown, USA. Having performed virtually last season, now audiences can have a drink and chat in person with the multi-award-winning trio featuring mandolin virtuoso and vocalist Sims Delaney-Potthoff, master bassist Jeffo Weiss and vocalist extraordinaire Maggie Delaney-Potthoff.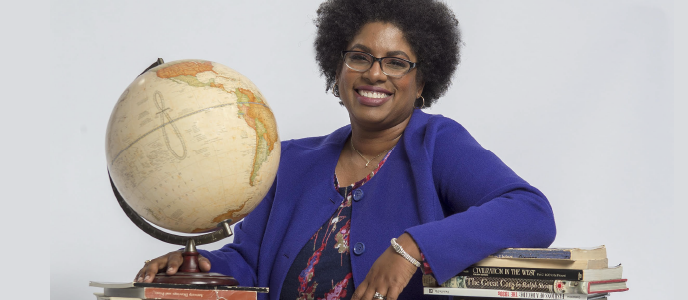 Foreign Tongues | March 31, 2022
The Arkansas-based slam poetry collective Foreign Tongues will bring the season to a close in a special additional performance. This first-of-its-kind event in DWPAS will feature an original poetry performance with all the energy of a slam and all the expertise of professional actors. Students will participate in writing and performance workshops and audiences will have an intimate opportunity to connect with the artists as they take storytelling to a new level.
---
THANK YOU
The Davis-Waldorf Peforming Arts Series is made possible through the generous support of the following organizations: