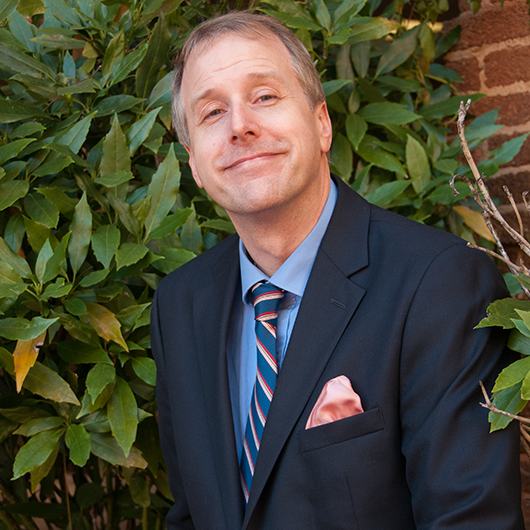 Education
| Degree | Major Emphasis | Institution | Year |
| --- | --- | --- | --- |
| PhD | History | University of Kentucky | 2001 |
| MA | History | University of Kentucky | 1995 |
| BA | History | Arkansas Tech University | 1989 |
Biography
Dr. Kevin Crow teaches a wide variety of courses at USAO. Among the courses he teaches are Ancient Civilizations, Medieval and Early Modern Civilizations, Modern Civilizations, Russian History, Classical Greece, The Hellenistic World and Early Christianity, The Roman Republic, History of England and France 1515-1815, Ideology and Mass Culture in the Modern World, Teaching Social Studies in Secondary Schools, Political Geography of the Modern World, World Thought and Culture to 500, World Thought and Culture 500 to 1650 and World Thought and Culture from 1650 to Present.
In addition to teaching, Crow serves as an advisor for students majoring in history, supervises teacher candidates pursuing social studies certification during their professional trimester and serves as a university representative for Resident Year Teacher Committees.
Students tend to find Crow's classes fascinating, exciting and inspiring. In recognition of his excellence in teaching, he was awarded the Regents Award for Superior Teaching in 2008 and again in 2010. Despite his reputation as an outstanding teacher, however, Crow is probably best recognized on campus as the sponsor of the largest student club at USAO, The Zombie Survivalists' Club.
Before coming to USAO, Crow taught at the University of Arkansas at Pine Bluff, the University of Kentucky, Western Kentucky University, Arkansas Tech University and Georgetown College.
Research, Presentations & Publications
Dissertation:

Maleficia aut Beneficia: The Influence of the Roman Legal Tradition on Late Antique and Early Medieval Attitudes Concerning Magic and Divination

.

Master's Thesis: Taking Aim at a Most Persistent Enemy: The Roman Legal Tradition Proscribing the Use of Magic.