USAO asks college community to help celebrate 20 years of faithful service from President Feaver
---
July 14, 2020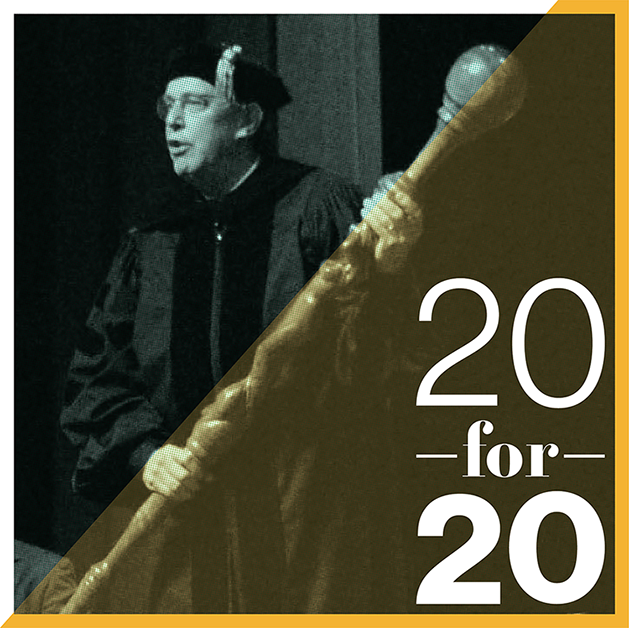 President Feaver's 21st year as President of the University of Science and Arts of Oklahoma officially began July 1. To help celebrate his two decades of unwavering service to this distinguished institution, the university is asking alumni and other friends to share appreciative stories and also make a $20 contribution in honor of Feaver's tenure.
At the time of publication, the campaign has raised over $123,500 from more than 100 individual donors. All donations will go President Feaver's Student Success Fund.
This fundraising campaign provides everyone in a USAO family with a fun and welcome opportunity to celebrate some good news during this unusually challenging time. USAO's social media channels will be featuring audience-submitted content throughout the month of July. President Feaver is currently the longest-serving university president in the state, and, with 20 years as part of the USAO faculty before taking up that mantel, there is a treasure-trove of great stories out there from the innumerable lives he has touched.
To share your memories of President Feaver and make your donation, visit usao.edu/20for20.