USAO hosts first virtual induction ceremony to national theatre honor society
---
May 11, 2020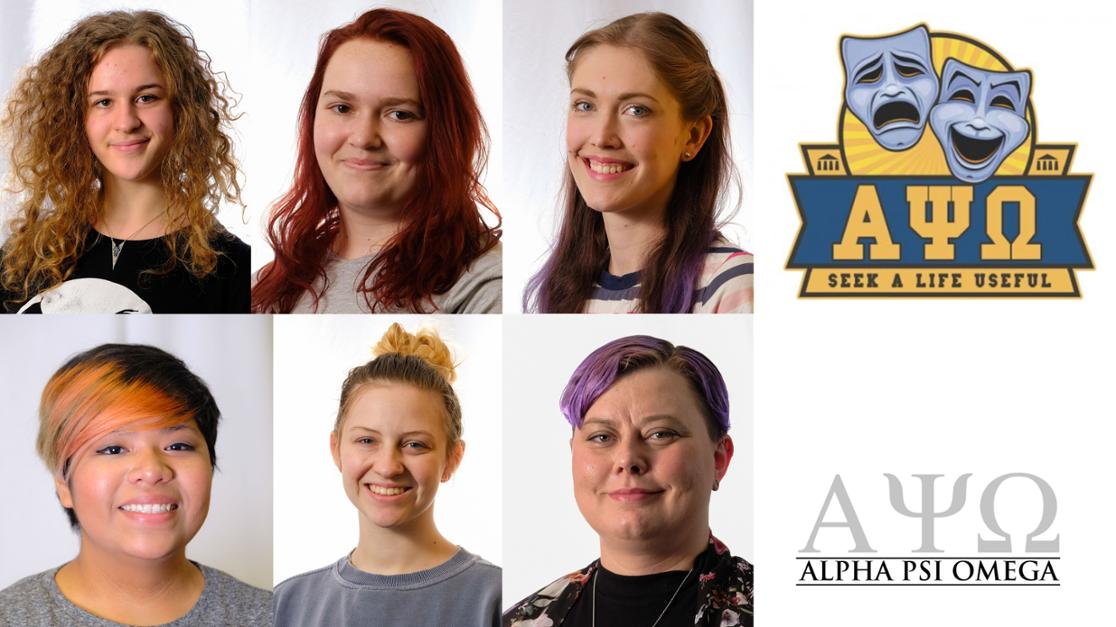 In order to adapt to the challenges of social distancing during the time of spring honor ceremonies, the University of Science and Arts of Oklahoma recently recognized six students' excellence in scholarship, craft and service in a live, online induction ceremony into Alpha Psi Omega, the national honor society for theatre. These initiates joined current members of the Sigma Xi Cast, USAO's chapter of the society, and their sponsor for an evening of live performance and celebration.
This year's initiates include Cora Clegg of Chickasha, a graduating senior and history major; Lauren Cookson of Del City, a sophomore psychology and theatre arts major; Jessica Frizzell of Chickasha, a senior theatre arts major; Benjamin Willie of Tahlequah, a senior theatre arts major; Baylee Upchurch of Blanchard, a junior theatre arts major; and Audrey Clementine Zyks of Elgin, a junior theatre arts major.
"I am thrilled that we could celebrate this distinctive honor together," said Katie Davis, professor of theatre arts and chapter sponsor. "So many of the special rituals and ceremonies of the end of the spring term have been interrupted for students across the state and nation. It was joyful to watch these students perform live, administer the pledge, and bestow the honors of this national honor society. I hope this is a signal to everyone that we are still deeply connected, even when physically apart."
At the 2020 annual meeting, the Sigma Xi cast nominated Joshua Herndon, USAO's facilities manager and technical director, for honorary membership in the society, pending approval from Alpha Psi Omega's national office. Herndon earned his bachelor's degree in theatre from the university in 2001, and, since then, he has served in a variety of technical capacities in presidential inaugurations, events at the Smithsonian Institute, the Chesapeake Arena, and on cruise ships. He joined the staff of USAO in 2019 and has become a valued mentor and creative collaborator across campus.
Faculty at Fairmont State College in West Virginia founded Alpha Psi Omega in 1925 as the first national honorary organization in theatre for university students. Criteria for selection includes maintaining a 2.5 GPA; earning points for acting, playwriting, stage design and technical operations; and leadership in campus theatre clubs. Unique for an honor society, the initiation requires that pledges perform memorized monologues from Shakespeare for the audience of current members.
Those inducted into Alpha Psi Omega are lifetime members who benefit from scholarships, mentorship and the connected community of more than 600 casts (chapters) across the nation.
More information about Alpha Psi Omega, including the national roster of chapters, is available at www.alphapsiomega.org. For more information about the service activities of our local cast contact Davis at (405) 574-1310 or kdavis@usao.edu.