USAO to hold virtual commencement May 22
---
May 12, 2020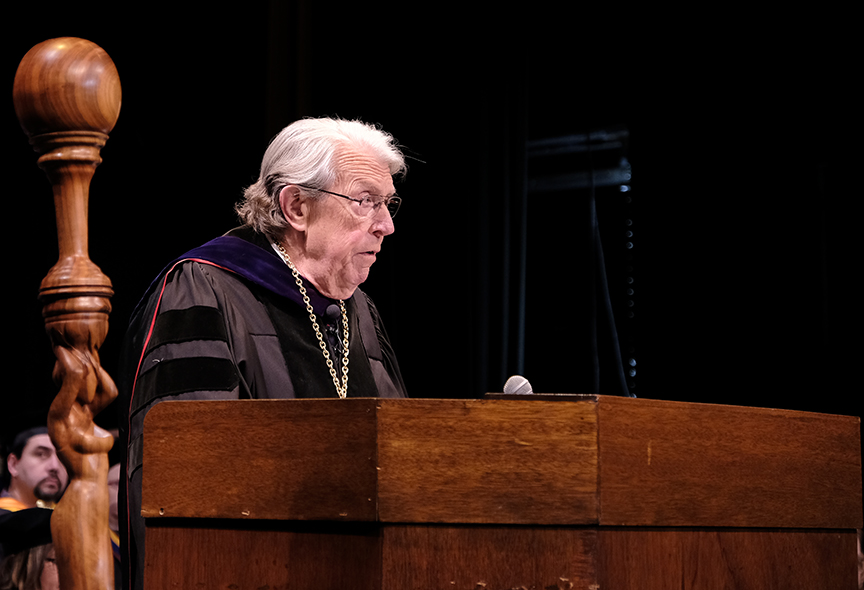 While the University of Science and Arts of Oklahoma's historic campus may be closed to the public, the institution has leveraged technology so that graduates of the spring 2020 term can still have their achievements publicly recognized at a virtual commencement ceremony May 22 at 6 p.m. at usao.stageclip.com.
"While it pains me greatly that I cannot be there to shake each and every graduate's hand as they cross the stage in Te Ata Auditorium, I am grateful that we have still found a way to honor these bright young minds," said USAO President John Feaver. "Our university prides itself on teaching our students to think critically and to be adaptable to changing situations, so, despite the unprecedented crisis we now find ourselves in, I know that these graduates now possess an incredible array of tools which they can put to work toward building a brighter tomorrow."
The ceremony, which will be available at usao.stageclip.com, will include a highlight reel for each individual graduate. It will also have all the features of USAO's traditional ceremony, including an address to the class from President Feaver, the presentation of the Outstanding Graduate Awards for each of the university's four academic divisions, recognition of the participants in the Mentored Research Program and the presentation of the Alumni Association's Distinguished Graduate Award.
Rebekah Willoughby, who is graduating with a degree in music and sociology, will provide the ceremony's special music, an arrangement of Andrew Gold's "Thank You for Being a Friend."
For more information on this term's graduates, visit usao.edu/news.