University of Science & Arts of Oklahoma honors Employee of the Year
---
October 04, 2022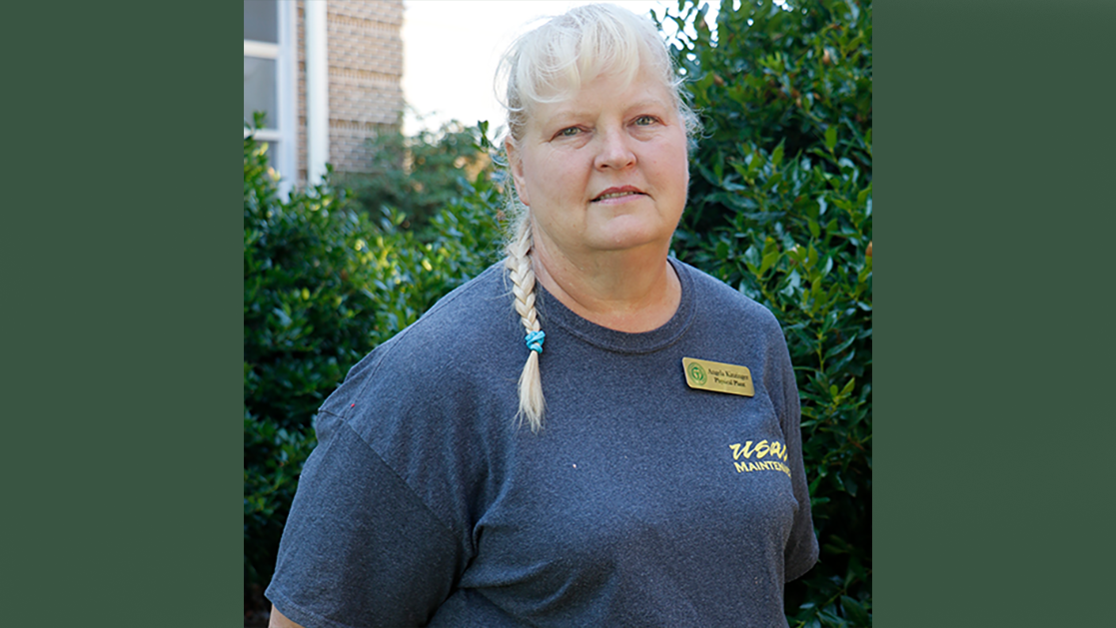 The University of Science & Arts of Oklahoma's Board of Regents recently honored Angela Kinzinger, custodian, with the 2022 Employee of the Year Award.
Having served USAO since 2017, Kinzinger serves as part of the USAO Physical Plant, which oversees groundskeeping, building maintenance, motor pool and carpentry for the university.
"Every single person who works at USAO plays a crucial role in helping this historic institution fulfill its unduplicated mission in our state," said President John Feaver. "Angela's record of service clearly illustrates how deserving she is of this award, and I am extremely proud to count her among our dedicated staff."
The Regents' Staff Achievement Awards are designed to recognize the best employees among the USAO staff. The awards are presented quarterly to one outstanding staff member. From these award winners, an Employee of the Year recipient is selected. Eligible staff members are general or professional staff who have been employed at USAO for at least two years in a regular full-time or part-time position.