Science & Arts Alumni Association honors Hall of Fame inductees, Young Alumni Award winner
---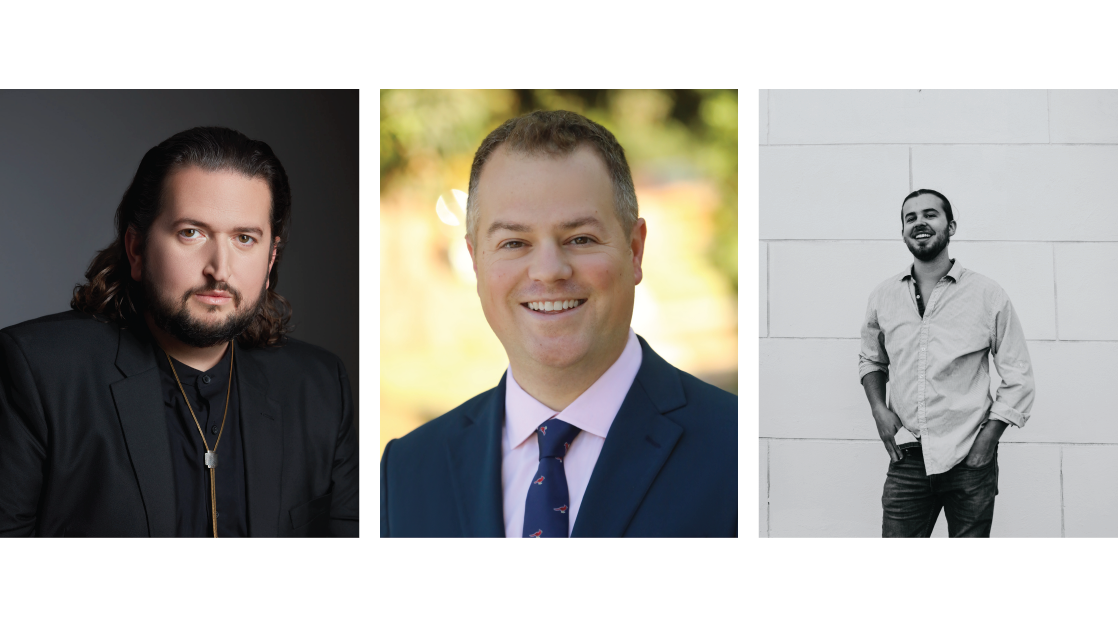 During the recent Homecoming Weekend festivities, the University of Science & Arts of Oklahoma Alumni Association honored the 2022 inductees into the Alumni Hall of Fame as well as the recipient of the Young Alumni Award.
Chris Willard, senior vice president for streaming communications for Warner Bros. Discovery, and Lonnie Iannazzo, technology producer for the special effects firm Digital Domain, were inducted into the Hall of Fame during the annual awards brunch Nov. 5. Reagan Elkins received the Young Alumni Award.
"All three of our honorees this year have proven themselves creative, determined and driven individuals who have really achieved remarkable things thanks to the groundwork that their Science & Arts education laid for them," said Dawn Reitan-Brockman, director for alumni relations and university development. "The interdisciplinary framework of our curriculum, paired with the close working relationships between students and faculty, have allowed Chris, Lonnie and Reagan to capitalize on their dreams in ways that might have seemed out of reach without a diverse, hands-on education."
A 2007 graduate of Science & Arts with a bachelor's in communication, Willard moved to Brooklyn shortly after graduation to pursue a career in entertainment journalism. He began working for HBO in 2009 as a publicity assistant supporting the launches of hit series like "Boardwalk Empire." He quickly transitioned to the corporate communications team, overseeing public relations for the company's home entertainment and consumer products divisions.
With the launch of HBO NOW in 2015, Willard's responsibilities widened to include promoting the streaming platform's monthly content as well as overseeing public relations for the marketing team. When the company introduced its revamped streaming service HBO Max, his duties increased again and now encompass managing communications for all direct-to-consumer facets of the business, including product experience, in-app editorial, growth marketing and data science. Willard moved to the west coast during the pandemic and currently lives with his husband Will and their dog in West Hollywood, Cali.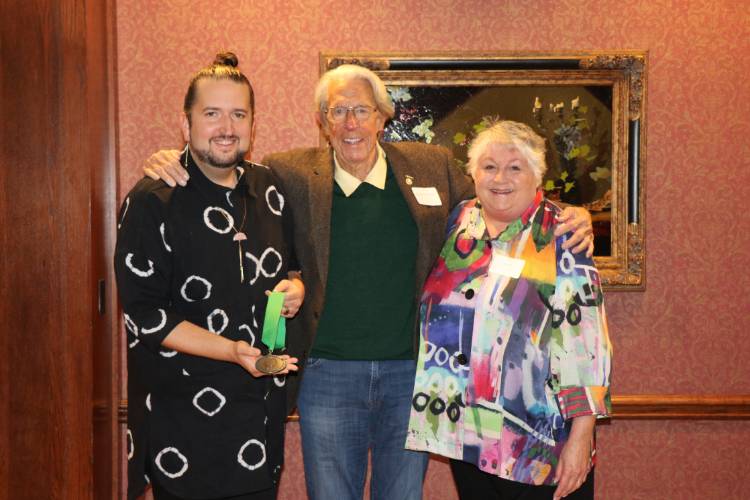 Born in St. Louis but raised in Tulsa, Iannazzo came to Science & Arts in 2004 on the president's leadership council scholarship and already possessed a deep love of theater, film and media. After completing his bachelor's degree in communication, he moved to Los Angeles in 2008 and began working as a coordinator for the Oscar-winning visual effects company Rhythm & Hues. He would serve as CG production manager on feature films such as "Knight & Day" and "Yogi Bear."
In 2019, Iannazzo became a producer with visual effects firm Digital Domain, focusing on research and development and producing the first and only TED Talk featuring a fully real-time digital human presenter. Currently, he oversees Digital Domain's Digital Human Group, which explores machine-learning technologies and pushes the boundaries of real-time, photorealistic digital human effects for film, television and new media entertainment. Iannazzo lives in Culver City, Cali., with his wife and two children.
An award-winning filmmaker and director, Elkins is the fourth generation of his family to grow up in Chickasha. Armed with his dad's 8mm camcorder, he would spend hours making videos with his two brothers as a child, and later began making comedic music videos to share with friends. During his senior year of high school, Elkins entered a video competition that the American Bankers Association put on and would end up winning the national prize and cause him to pursue filmmaking as a career.
In 2013, Elkins enrolled at Oklahoma City Community College and completed a degree in filmmaking before finishing his bachelor's degree in history at Science & Arts. With a newfound passion for storytelling, Elkins launched his own company, Intellego Media, shortly after graduation and has produced numerous commercials and music videos. From 2018 to 2021, he has continued to expand his creative horizons, won six International Telly awards and shown his works in festivals in Oklahoma, New York and Tokyo.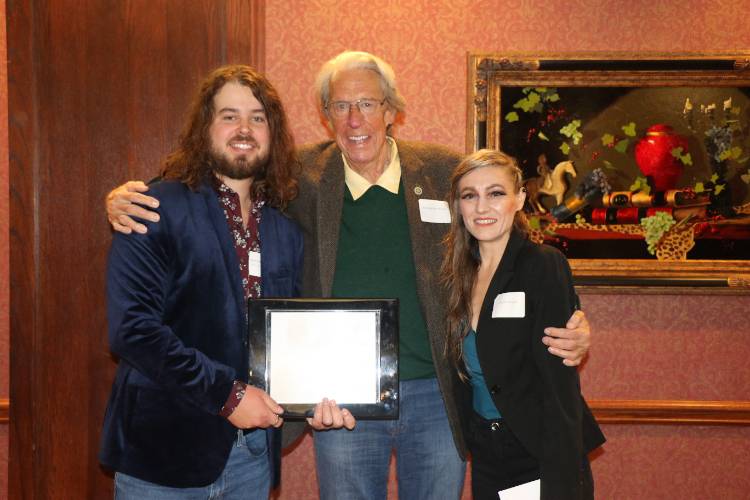 Founded in 1972 with the induction of famed Chickasaw storyteller and Oklahoma College for Women alumna Te Ata Fisher, membership in the Hall of Fame recognizes professional achievement, service to society, honor and distinction brought to the university. It is the highest honor the Alumni Association can bestow on graduates, faculty, administration and staff of the institution. The Young Alumni Award uses the same criteria to recognize students who have attended the university within the past 15 years.
Born on the afternoon of May 18, 1917, the Alumni Association is a member-driven non-profit organization uniting alumni of the Oklahoma College for Women, Oklahoma College of Liberal Arts and University of Science & Arts of Oklahoma. Anyone who has attended at least one semester at the university is automatically a member of the association, which confers multiple benefits and regular communication on alumni reunions, class projects, programs benefitting current students and more.