USAO students to produce Festival of One-Act Plays April 13-16
---
April 08, 2022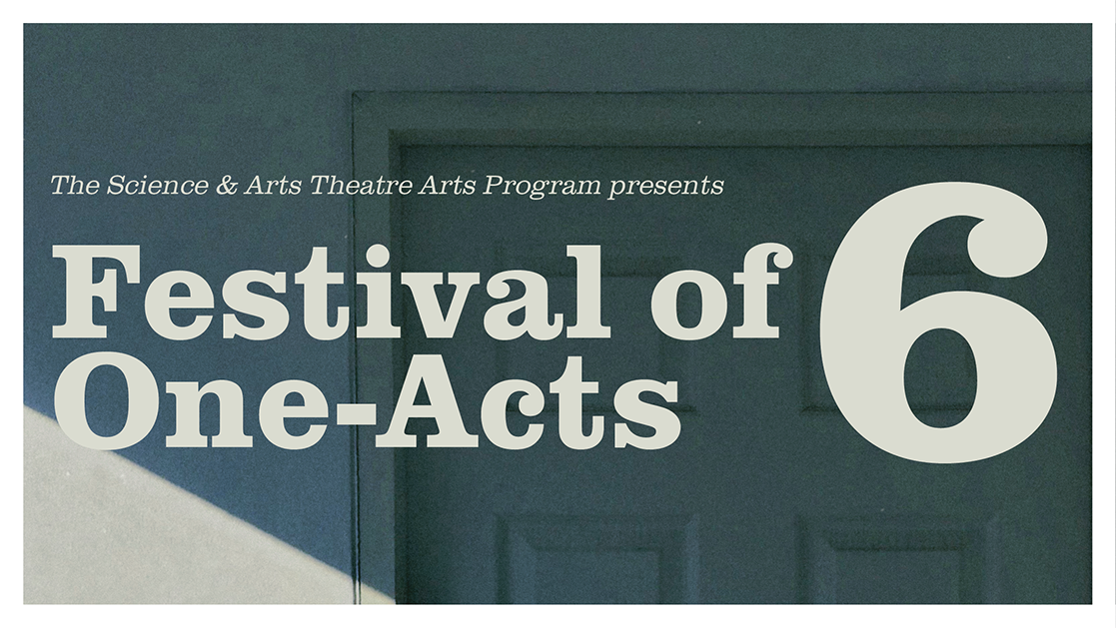 The talent and training of theatre arts students at the University of Science & Arts of Oklahoma will be featured in the return of the Festival of One-Act Plays in the Davis Hall Little Theater April 13-15 at 7:30 p.m., and April 16 at 2:30 p.m. Tickets are $10 for the general public.
Featuring six short works that cover a wide range of theatrical styles, performances range from 10 to 40 minutes long, allowing audiences to view three performances on either Wednesday or Friday, with a separate bill on Thursday or Saturday.
"The Festival of One-Act Plays is a major endeavor that helps us fulfill the mission and goals of our department," said Katie Davis, professor of theatre arts and festival coordinator. "While COVID-19 really threw a wrench in the performing arts everywhere, I am happy that we have been able to invite audiences to the on-campus venues this season. I'm very proud of the work of the student directors, technicians and performers on this festival, and having their peers, family and friends see their original and creative work is an important aspect of this process."
The festival begins at 7:30 p.m. on April 13 with Neil Simon's "Visitor from Forest Hills" directed by Will Baird, followed by Susan Glaspell's "Trifles," directed by Shae Chakraborty, and John Hickman's "Blyth Spirit," directed by Keane Harrison. Both "Trifles" and "Blyth Spirit" are recommended for mature audiences only. These works will also be presented April 15 at 7:30 p.m.
The festival's second half opens with David Ives' "Words, Words, Words," directed by Rylan Nelson, with James G. Richardson's "Eulogy," directed by Lauren Cookson, following. The festival bill completes with Christopher Durang's "For Whom the Southern Belle Tolls," directed by Audrey Zyks. All three of these works are intended for mature audiences and will be presented April 14 at 7:30pm and April 16 at 2:30pm.
Held biennially, the Festival of One-Act Plays is the culmination of a two-term directing class that gives students the opportunity to explore the craft of directing and practice their skills in lab productions. This term, six students who are taking the stage management class are working with these shows to complete a hands-on requirement of that course. This collaboration serves students in the performance, administrative and technical emphases of the interdisciplinary theatre degree.
For more information, contact Davis at 405-574-1310 or kdavis@usao.edu.