USAO to hold Senior Day Nov. 18
---
October 31, 2022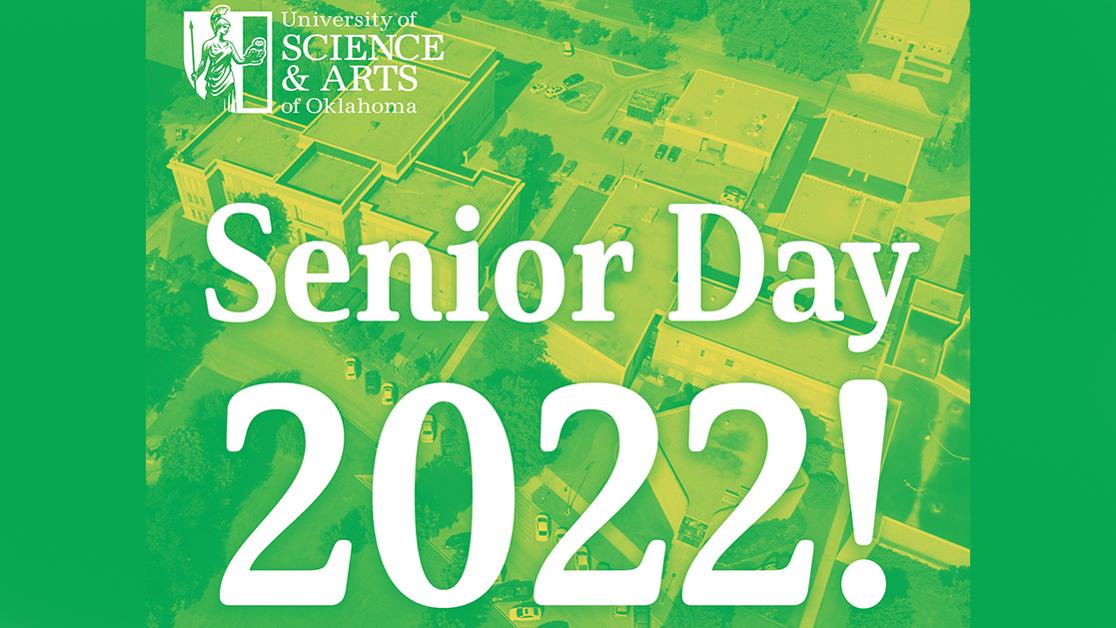 The University of Science & Arts of Oklahoma invites high school seniors to visit campus for Senior Day Nov. 18 from 9 a.m.—2 p.m.
Students in the midst of their college search can come to the USAO campus to learn about its distinctive history and interdisciplinary learning model, learn about scholarships, and complete their application for admission. There will also be a panel discussion with current students, answering questions only a student could answer.
"I am so excited to welcome a new cohort of potential students onto our beautiful campus so they can get a firsthand experience of what makes USAO stand out from the competition," said Shepperd McConnell, associate vice president of collaborative enrollment management. "Deciding what college is the best fit can be a daunting task for any young person, that's why we've made Senior Day a fun and stress-free event for everyone to see what it's like to be a part of the USAO family!"
Registration begins at 8:30 a.m. on the steps of Troutt Hall and USAO student guides will assist participants with anything they need and answer any questions they may have.
Register today at usao.edu/seniorday.