USAO sees explosion of creativity on campus as Spring Triad returns after two-year absence
---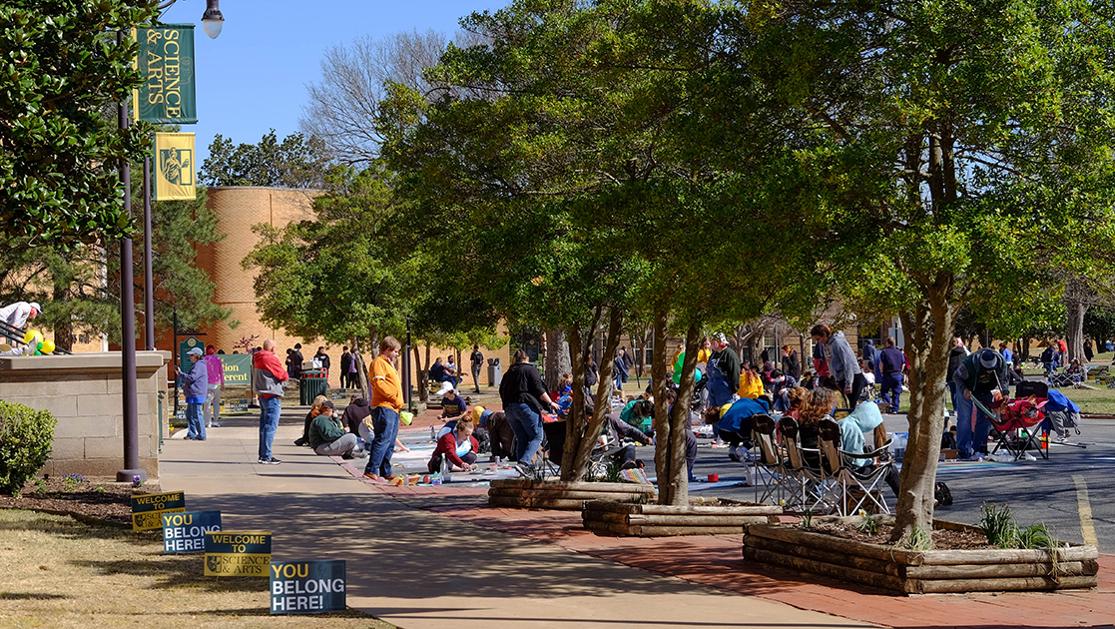 After a two-year absence due to the pandemic, the University of Science & Arts of Oklahoma recently saw the campus explode with creativity as high school students from all over Oklahoma came to campus for the 2022 Spring Triad. While lingering concerns about COVID-19 unfortunately forced the cancellation of the Scholastic Meet, and unusually high winds made it unsafe to set up the inflatibles that are always a popular part of the event, the campus welcomed hundreds of high school juniors from around the state for Junior Day, a chance for them to get a look at life on the beautiful USAO campus on one of its most exciting days.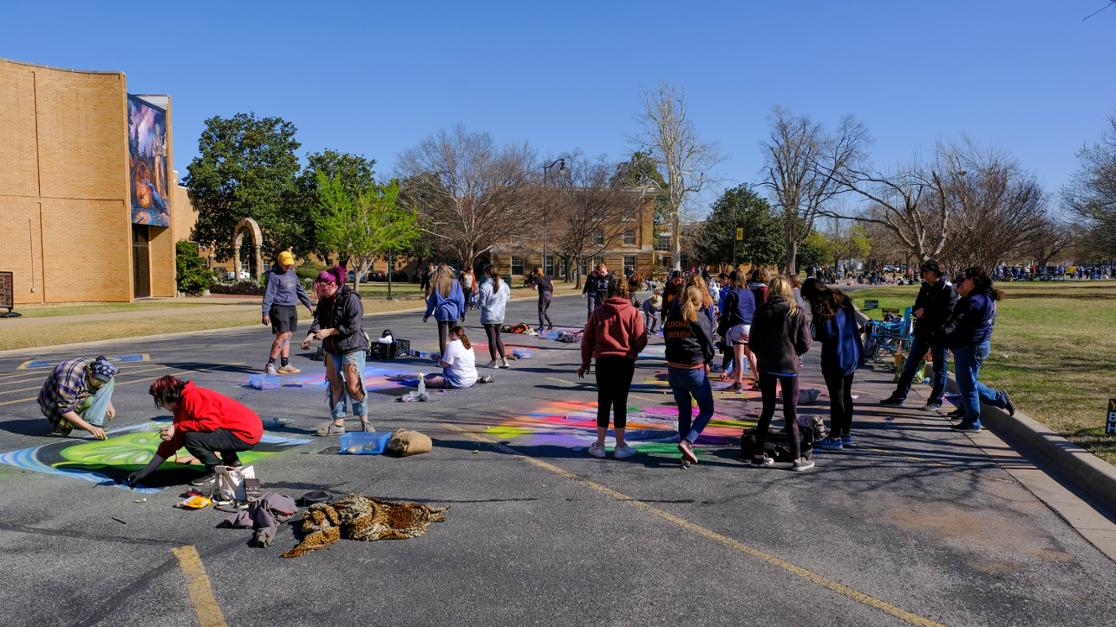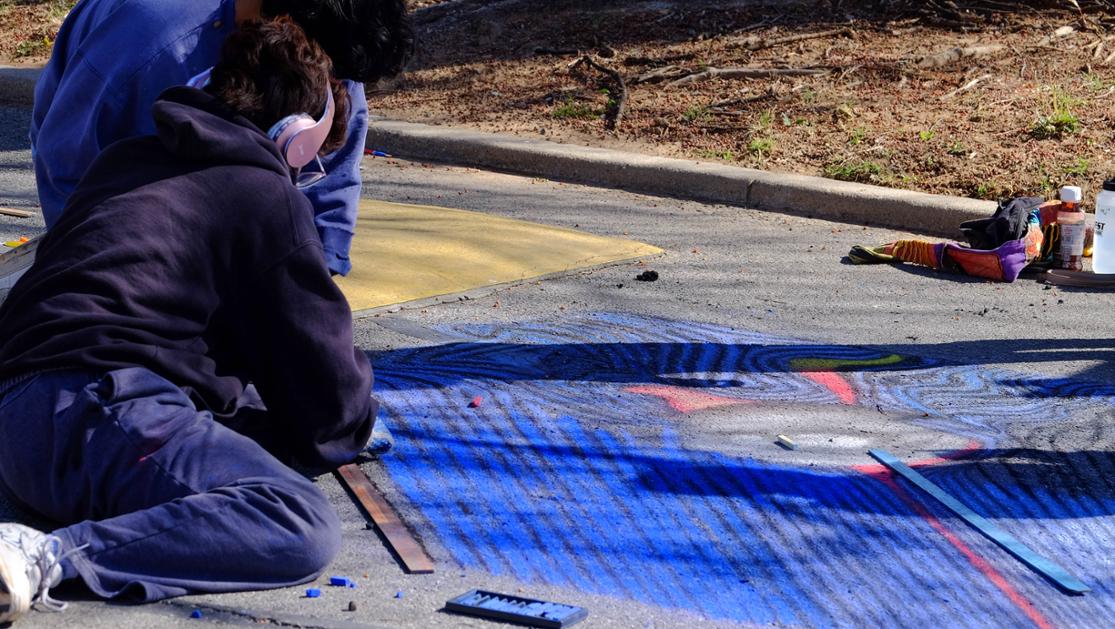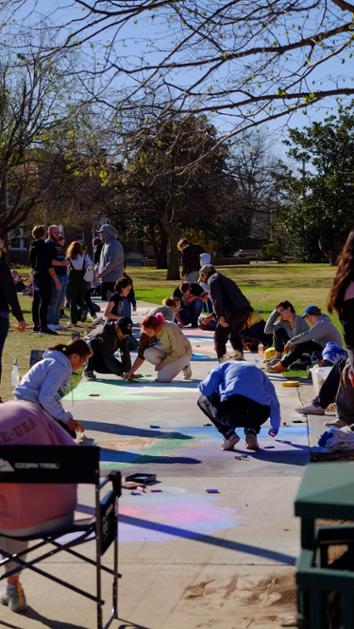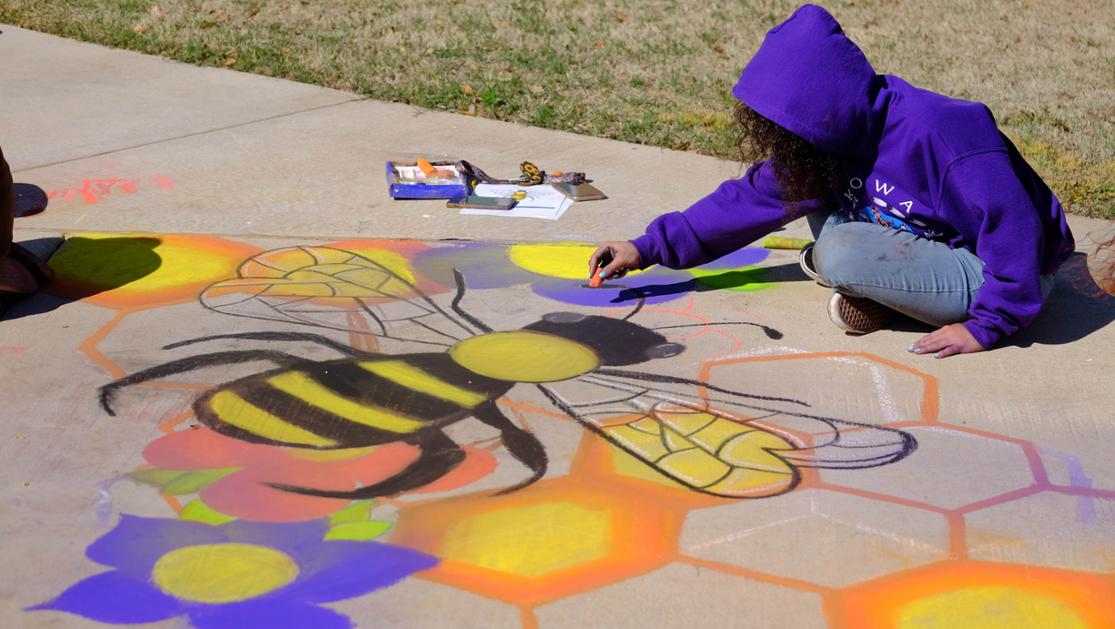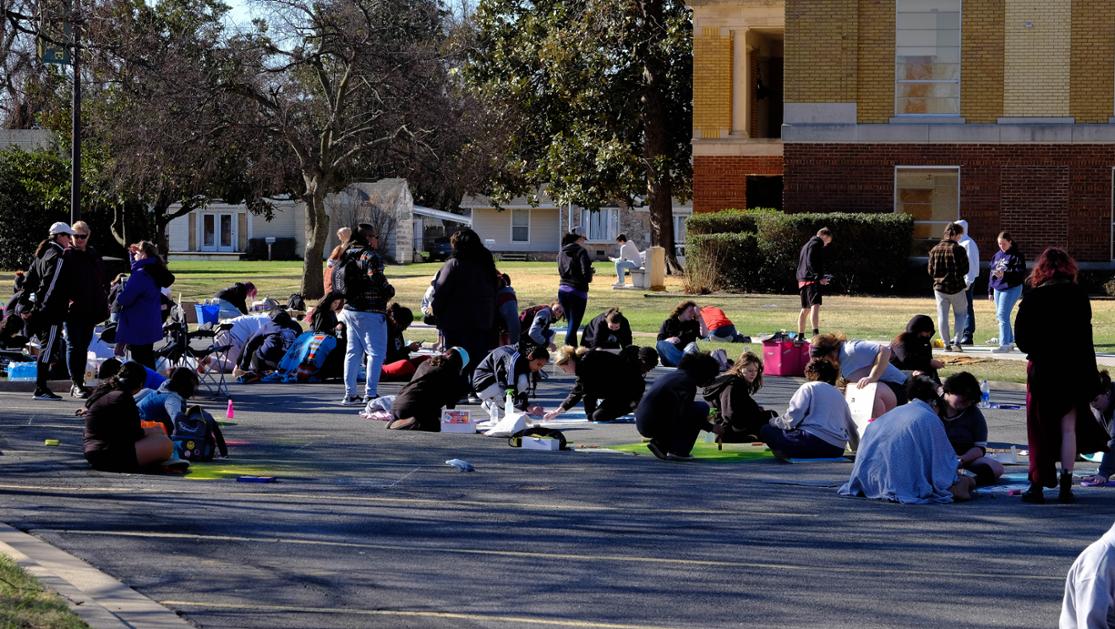 Of course, one of the most popular features of the the Triad is the Droverstock Music Festival, which brings a fantastic array of live bands to campus.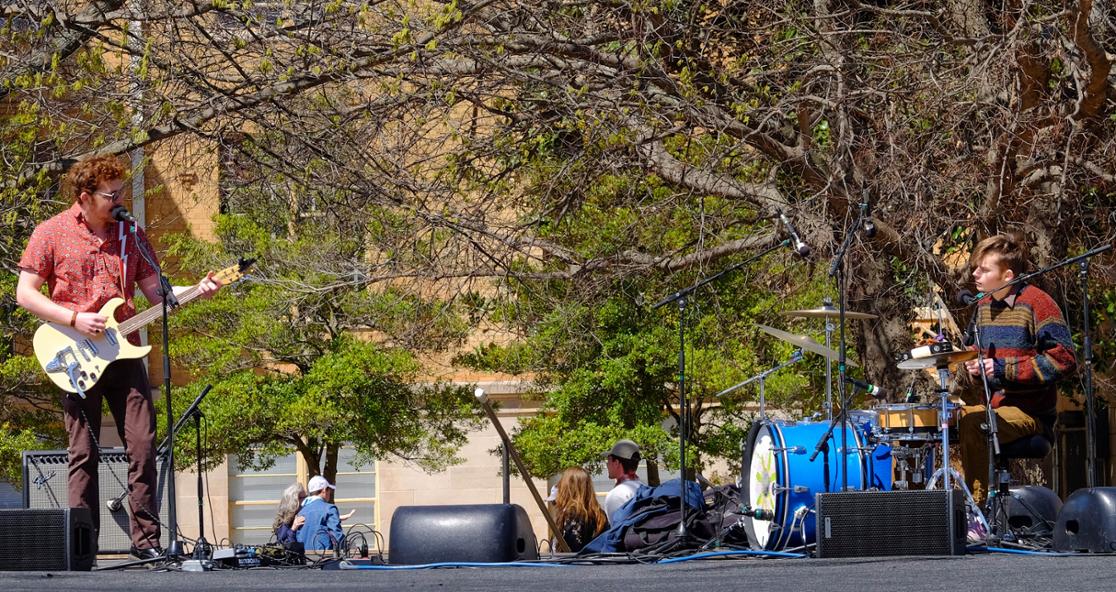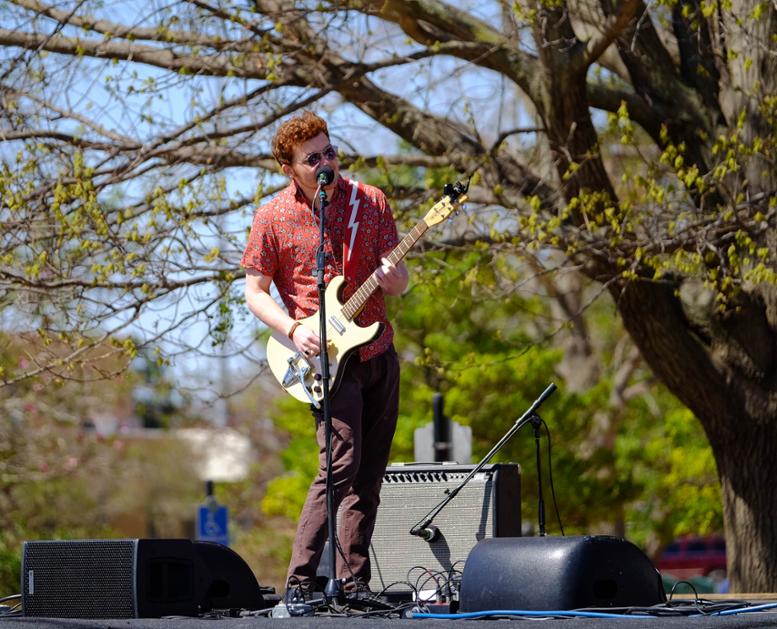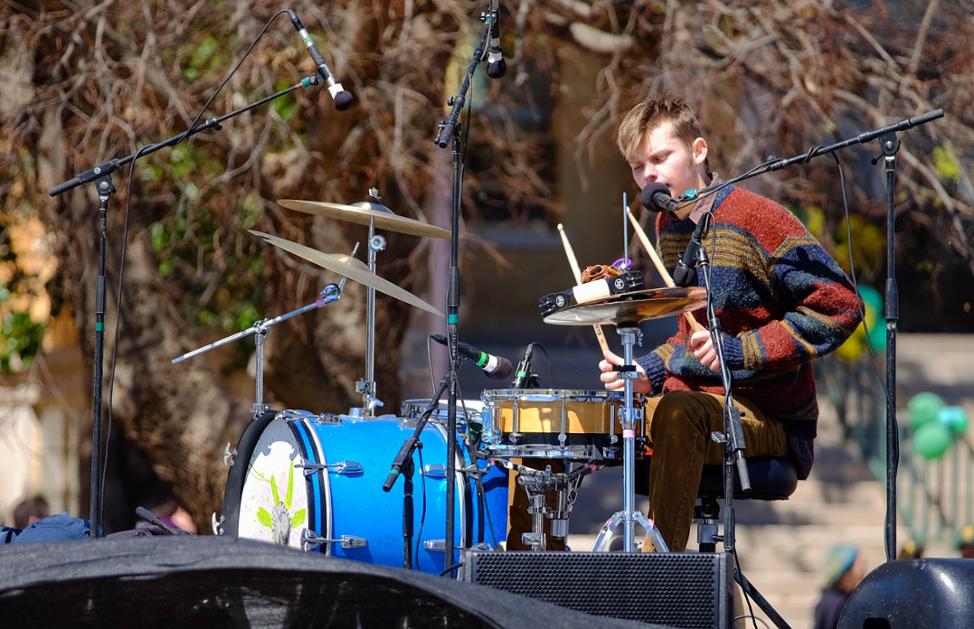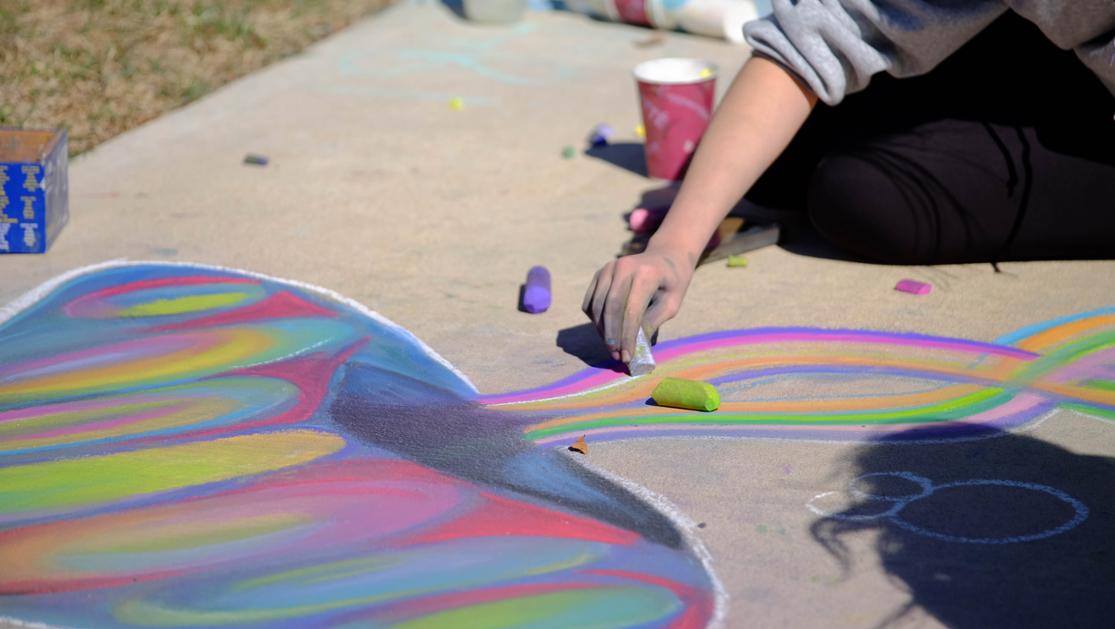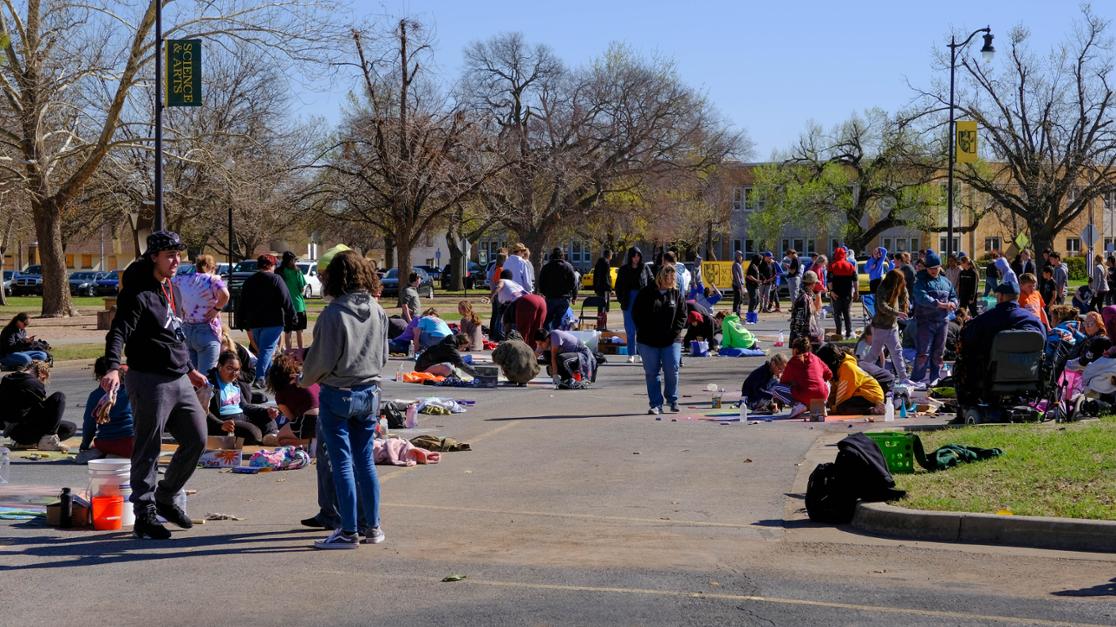 Just after lunchtime, representatives from First National Bank and Trust Co. of Chickasha came to campus not only to admire the wonderful art, but they also presented President Feaver with a $3,141 check as part of the Drover Card program. The funds will help support USAO's unduplicated mission as the state's only public liberal arts university.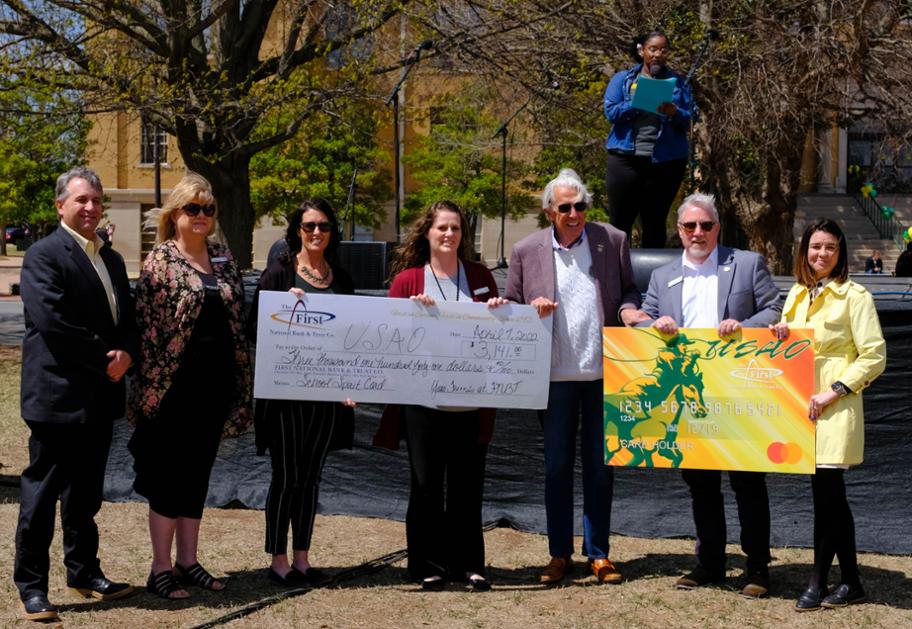 And of course there were a variety of delicious food trucks present, as well as booths run by the university's many student organizations.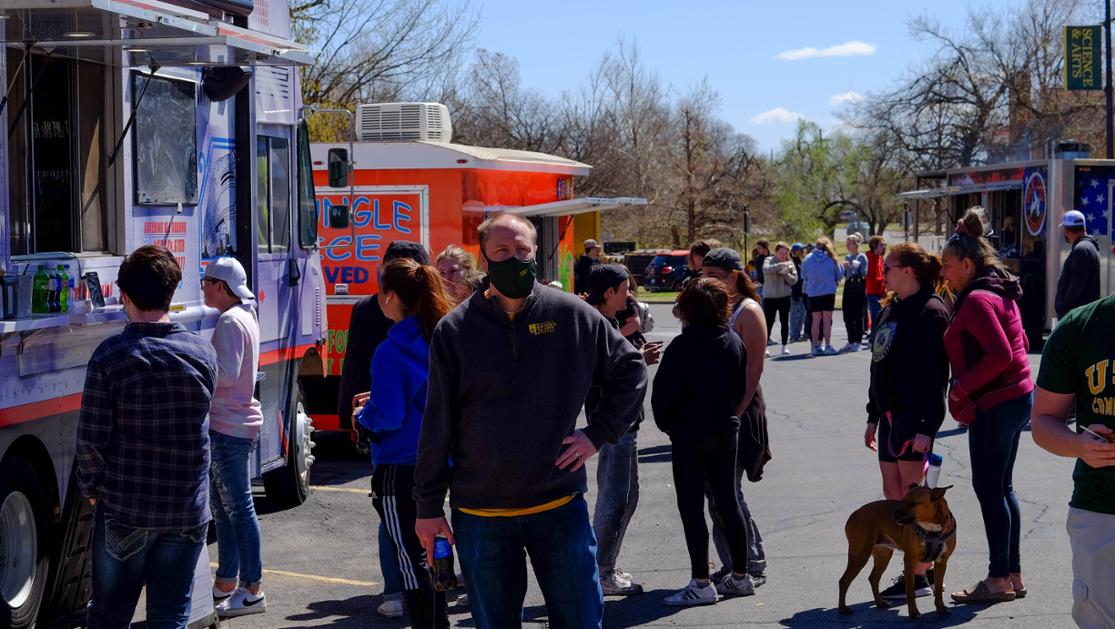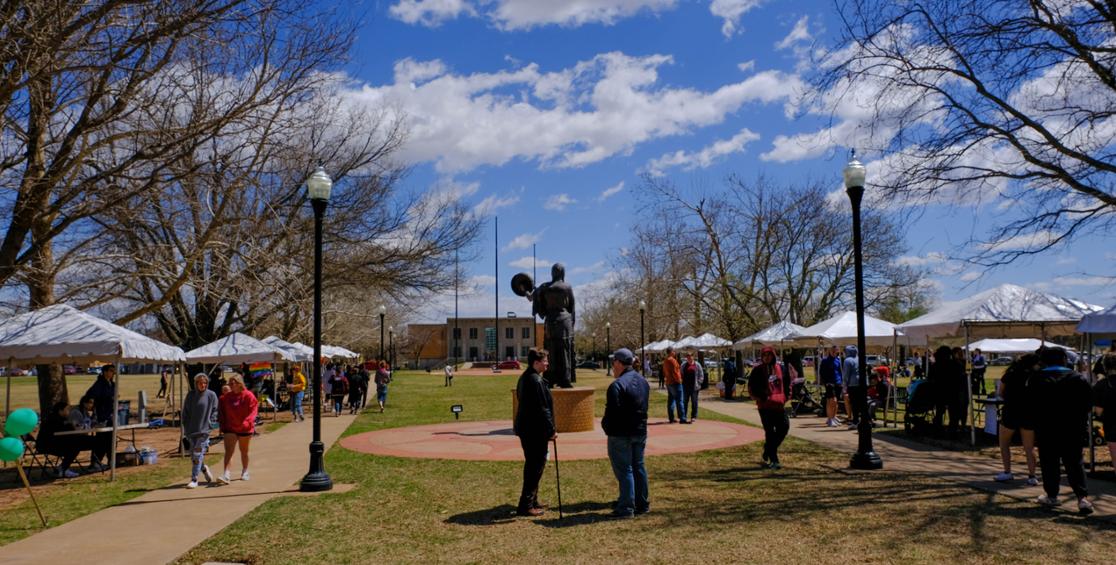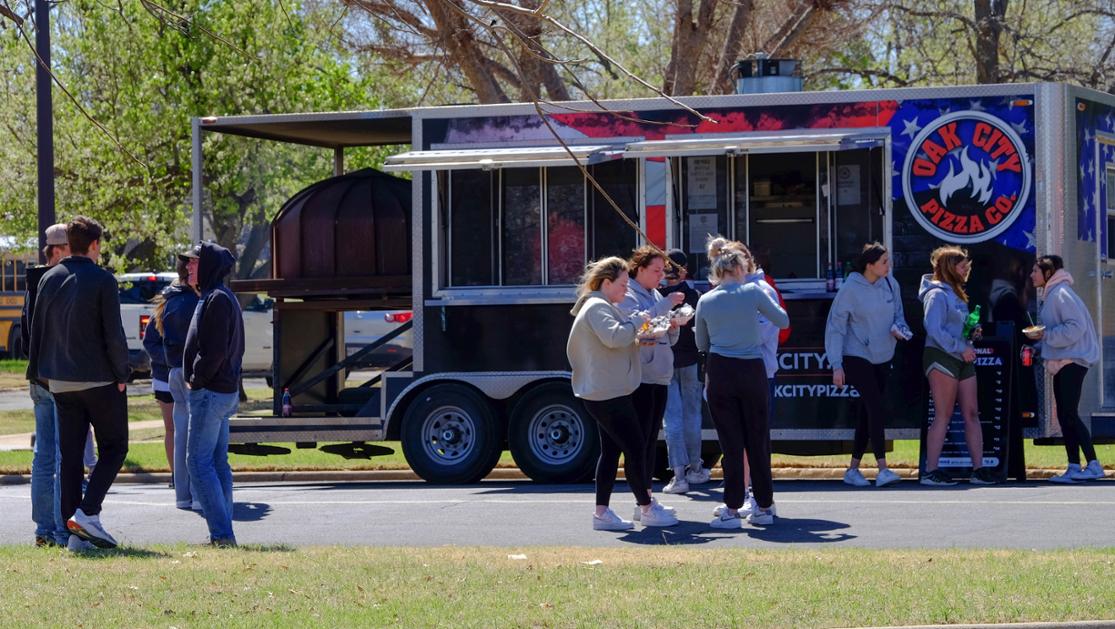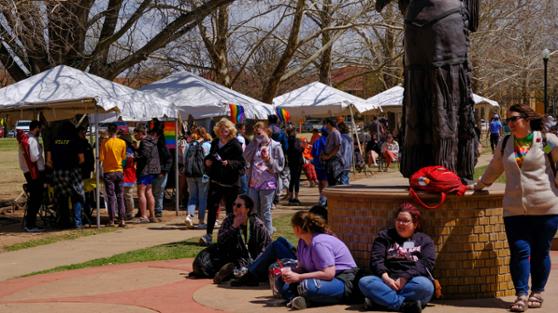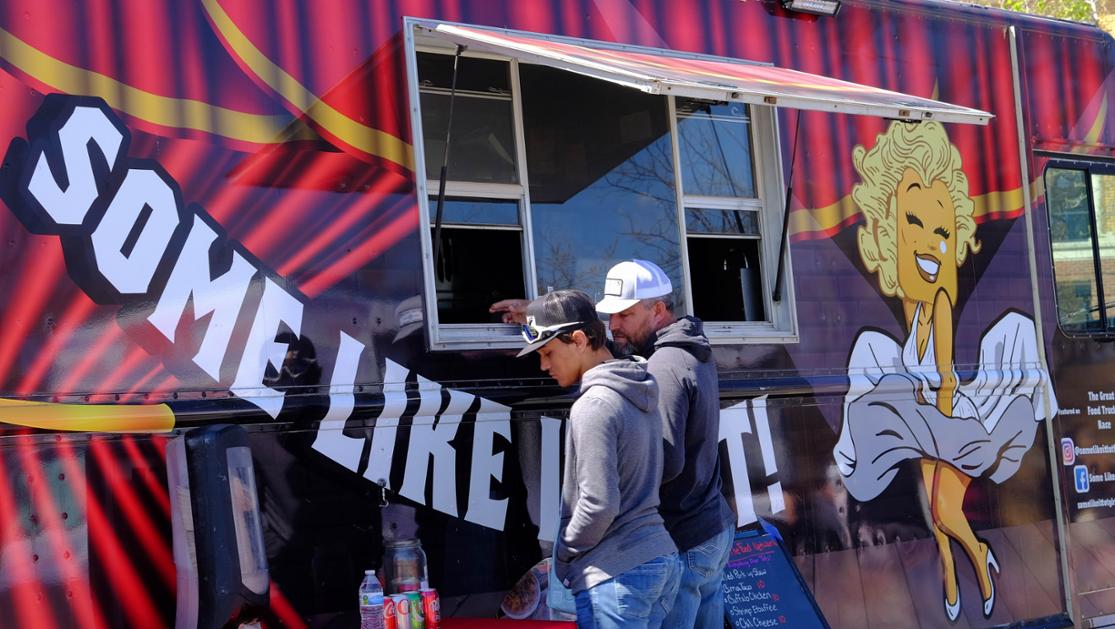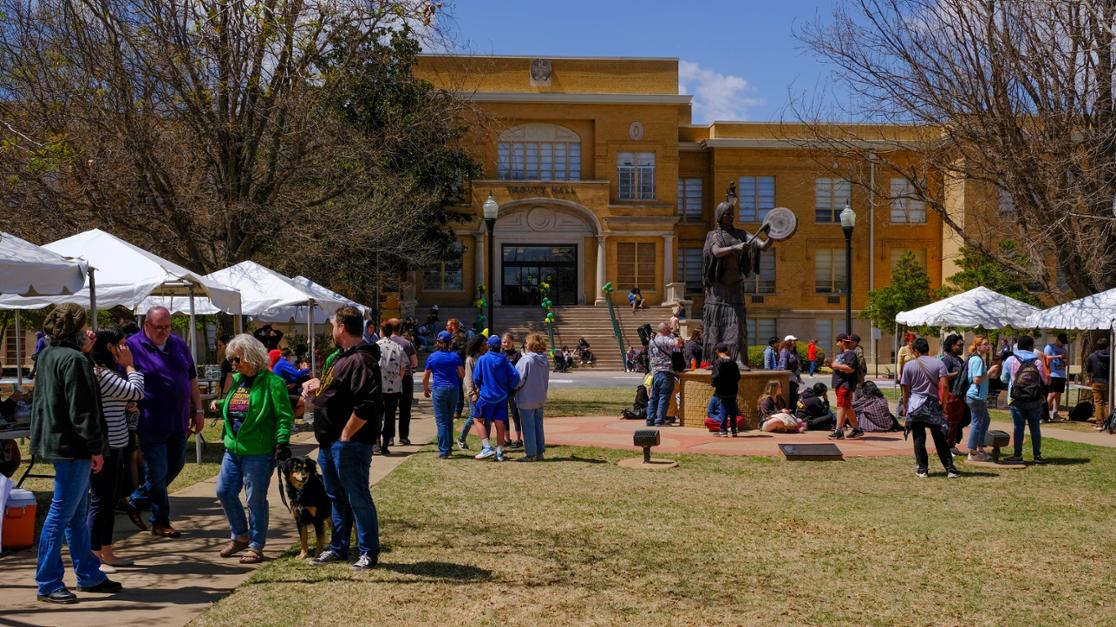 All in all, the 2022 Spring Triad was a wonderful opportunity for students and the wider community to spend a day exploring campus and learning just what makes USAO such a special place.