Drover Women's Soccer Puts Together a Sensational Season
---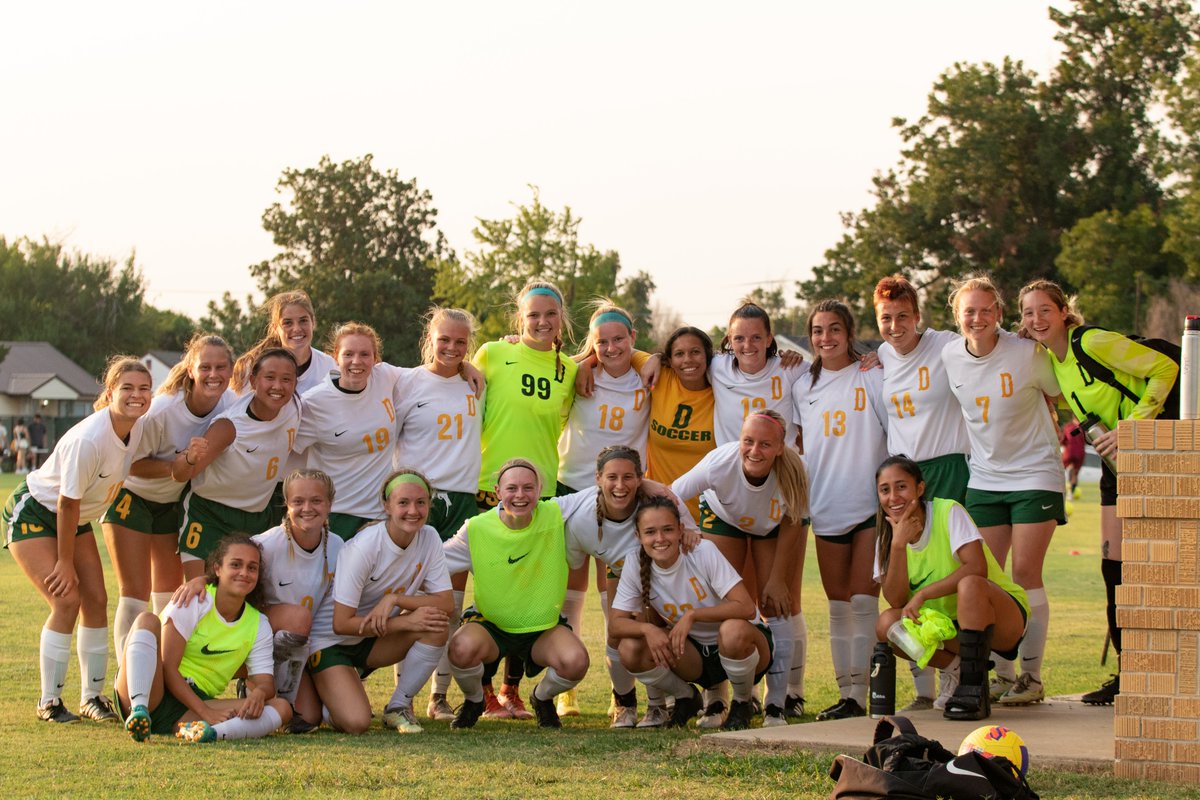 Through his 25 seasons of Drover Soccer, head coach Jimmy Hampton has achieved many feats worth celebrating. National tournament appearances, conference championships, numerous All-Americans…yet one accolade remained out of reach. Until Oct. 29, 2022.
This season, Hampton and his Drovers started on an exciting journey. The team was celebrating 25 years of soccer on campus and their pride in the program was evident in their gameplay. After suffering one loss to nationally-ranked Oklahoma Wesleyan University to open the season, the women bounced back with five straight wins at a 23-3 margin. Led by the talented Emma Rice, the Drovers asserted their dominance every time they planted their cleats on a pitch.
The team opened conference play with a win over Southwestern Assemblies of God University. Over the next month, the Drovers took down foe after foe. The premier program knocked off nine straight conference opponents, outscoring teams 34-5 over the win streak. The dynamic defense, led by goalkeeper Caitlin Bishop, blanked five of those teams.
The streak of success crowned the Drovers as the first ever women's soccer team in the school's history to remain perfect through conference play! Their final triumph over Oklahoma City University on Oct. 29, 2022, also clinched the program's fourth Sooner Athletic Conference regular-season championship.
"I know it's cliché, but we really have taken this season one game at a time," said Niall Crick, assistant coach and former Drover. "It's amazing now to look back and see we are 15-1-1, especially losing that first game so heavily. The players have shown tremendous character and resilience. We've never gotten ahead of ourselves and that has allowed us to stay grounded and focus on the next win."
The undefeated conference season is a further testament to the amazing leadership of Jimmy Hampton. After 25 years of coaching both the men's and women's soccer teams at USAO, Hampton has continued to best his own records and take steps forward every season. His sensational efforts earned his 10th SAC Coach of the Year award.
"Coach Hampton is never satisfied with being just ok," said Crick. "His pursuit of being elite is a daily process and his ability to project that same mentality on to his players is what makes him the greatest coach I've been around."
Though, if you asked Hampton, all the applause is owed to his players. Extra congratulations are due to three Drovers in particular.
Emma Rice, arguably one of the best Drovers to ever do it, earned her third SAC Player of the Year award. She led the conference with 17 goals on the season, putting her in the Top 25 in the nation. She stands at No. 8 in the NAIA for her career total of 128 goals. Alicia Rey earned SAC Offensive Player of the Year with 12 assists and 12 goals on the season. Rey and Rice combined for six game-winning goals. Rey's performance marks her as an all-time Top 10 Drover. Luna Knoester laced up for all 17 games of the season as a freshman, collecting five points along the way. Her breakout performance earned her the SAC Freshman of the Year award. Five more Drovers earned All-SAC team selections for their remarkable season.
When asked what characteristic drove this team to its level of success, Crick said, "Togetherness. We have special individual players no doubt, but soccer is the ultimate team sport. This year we have been blessed to get 25 players all pulling in the same direction. Anything is possible when you come together."