USAO showcases interdisciplinary spirit during thrilling Spring Triad
---
April 12, 2023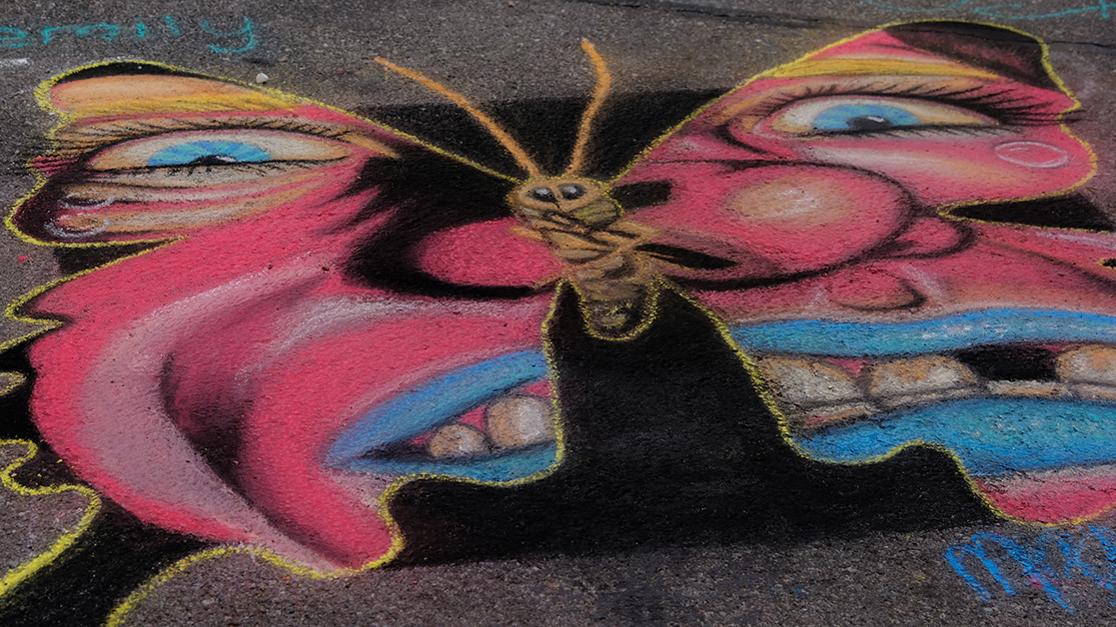 Held annually on the first Thursday of April, the University of Science & Arts of Oklahoma recently welcomed students and visitors from around the state for the 2023 Spring Triad on April 6.
The Triad consists of three major events on campus: the Montmartre chalk-art competition, scholastic meet and Droverstock music festival. Over the past two years, the university has also scheduled its Junior Day, an event inviting high school juniors to experience what USAO life is like, to coincide with the Triad so that these potential Drovers can see campus at its mostly lively.
Artists representing K-12 schools across Oklahoma created dozens of chalk art murals throughout the morning on six-foot square canvases on the road leading through the USAO oval.
Students from Lone Grove High School took home the Best of Show honors.
Judges Choice awards were given in four different age groups. In the high school division, teams from Tecumseh, Anadarko and Noble received an award. Epic Charter won the award in the junior high division. One award was presented in the sixth grade and younger division to students from Cyril. The college/adult division prizes were awarded to USAO student Savannah James.
This year's Scholastic Meet hosted dozens of Oklahoma high schools. Students competed in two divisions with schools in Class A, 2A or 3A classified as the gold division, and schools in Class 4A, 5A or 6A classified as the green division. USAO faculty proctored tests in more than two-dozen categories and medals were awarded to the top three students in each contest per division.
Two high schools took home trophies for having the most students win awards in each division. Southmoore High School took home the trophy for the green division and Vanoss High School won the trophy in the gold division.
Students and community members gathered on the oval throughout the day and evening for Droverstock. Vendor booths offered various recreational activities, while bands from across the state entertained the crowds.
Bands and performers featured during Droverstock included includes TigerScouts, Tedious & Brief; the Committee on the Faculty Band, made up of current and former university faculty; Fox Royale; and stand-up comedian Cady Wollenberg. This year's event will also feature a "life raft" debate with seven USAO faculty where they will each make the case for why their discipline is the most crucial for the creation of a new society after a global disaster.
Several food vendors also proved quite popular during the event, including A&J's Sweets, Some Like It Tot, Rock Island Candy Co., Jungle Ice, Lyn's Lumpia among others.