20for20 Campaign Brings in over $140,000 in celebration of President Feaver
---
August 11, 2020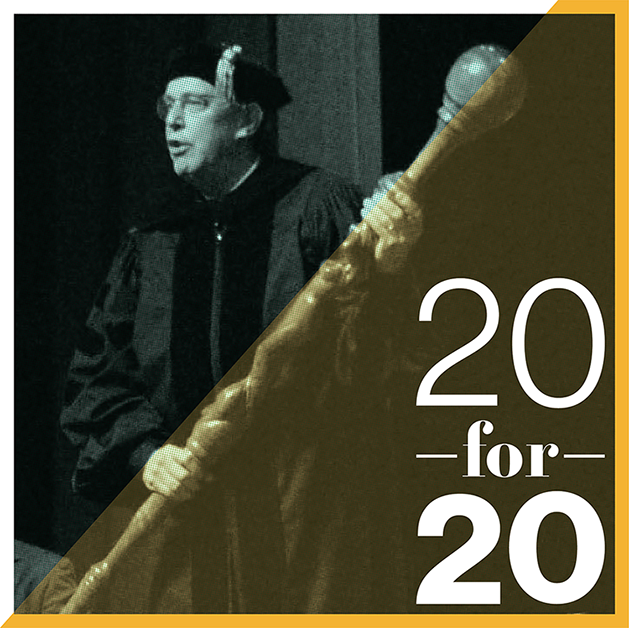 On July 1, the anniversary of Dr. John H. Feaver's inauguration as President of the University of Science and Arts of Oklahoma, USAO launched a month-long celebration called the 20for20 Campaign, asking alumni and other friends to share their favorite stories of Dr. Feaver and also make a $20 contribution in honor of his two-decade tenure.
Now that the fundraising campaign has ended, the final tally is just over $141,000 from over 215 individual donors. All funds will go President Feaver's Student Success Fund.
"While we knew we would get a wealth of great stories from our family of supporters, we were truly overwhelmed by the financial support that this campaign generated!" said JP Audas, director of development. "This says so much about the enduring impact that President Feaver has had on so many lives throughout his career as a professor and administrator at Oklahoma's only public liberal arts university."
The 20for20 fundraising campaign gave everyone in the USAO family a fun and welcome opportunity to share some good memories during this unusually challenging time. The university's social media channels shared a huge variety of personal and institutional stories that highlighted the amazing things that President Feaver has accomplished throughout his time at USAO.
Feaver is currently the longest-serving university president in the state, and, having already served 20 years as part of the USAO faculty before becoming as president, the university is actually celebrating a full four decades of an extraordinary career that has shaped thousands of lives at this wonderful institution.
To make a donation to USAO, visit usao.edu/giving.