THREE EARN FACULTY AWARDS AT USAO
---
June 01, 2007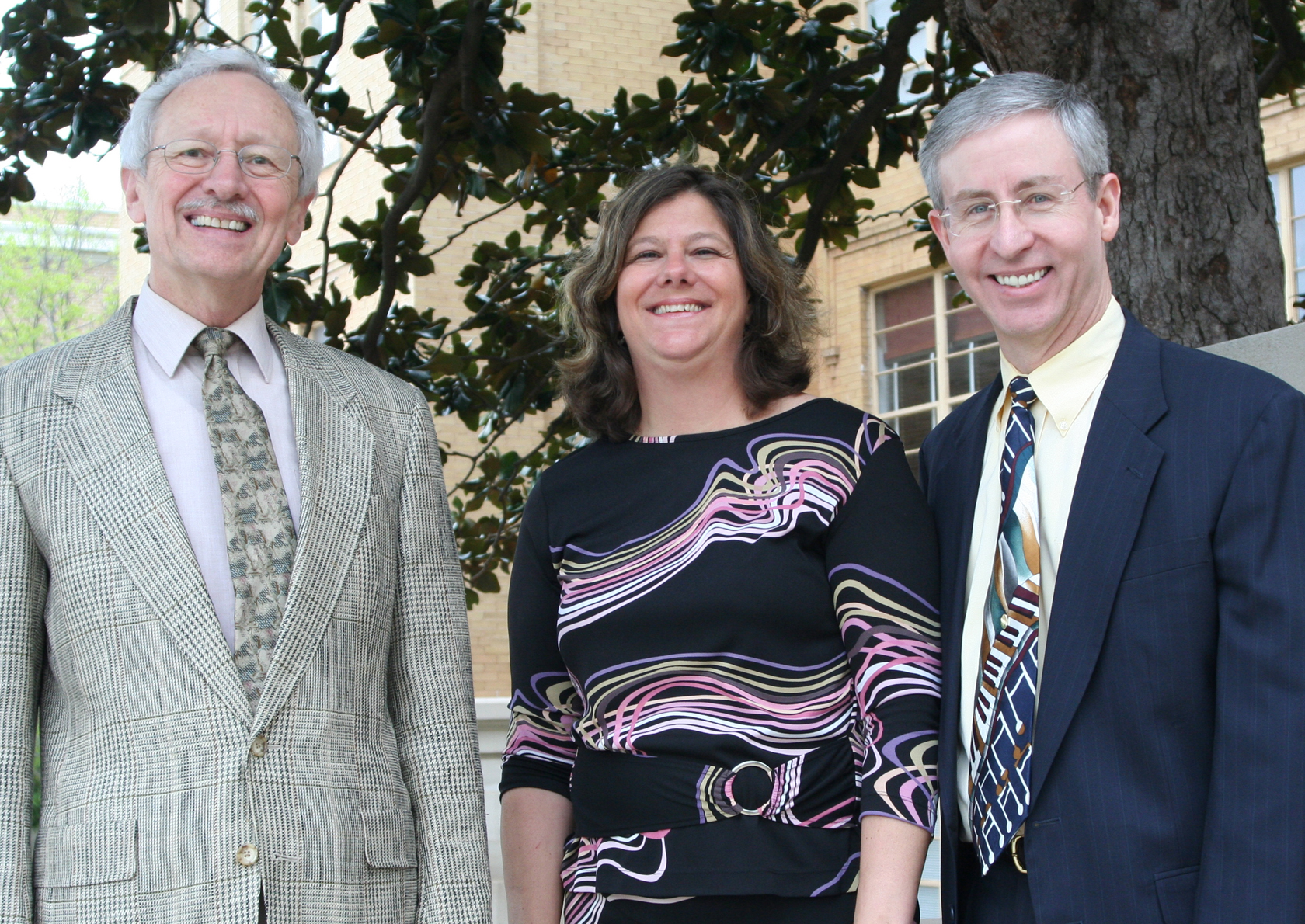 Three members of the faculty have distinguished themselves with awards from the University of Science and Arts of Oklahoma Board of Regents. Regents Chair Patti Rogstad presented two awards for superior teaching and one for research.
Dr. Dan Hanson, professor of music, earned the Regents Award for Superior Teaching only two years after he received his last one, in 2005. Hanson joined the USAO faculty in 1988. He is director of instrumental ensembles at USAO and leads the DroverSpirit Concert Band and pep band. Hanson earned his undergraduate and master's degrees at Texas Tech University; his doctorate degree in music, from North Texas State University. As a performer, he has played any of a dozen instruments in recitals, concerts and on numerous recordings. He also is a composer and active community volunteer.
Dr. Brenda Brown, professor of English, was promoted last year to chair of the Division of Arts and Humanities. She joined the faculty in 1992. Brown earned this award for research in part due to her work on the new museum exhibit "Preparing the New Woman at the Oklahoma College for Women: Expectations and Realities." The 12-panel exhibition will be unveiled at the new Oklahoma History Center this summer. Brown earned her bachelor's degree from the University of North Texas, her master's from the University of Texas at Arlington, and her doctorate from Texas Christian University. Outside the classroom, she has led several international learning expeditions.
Dr. John Miller, professor of history, earned the Regents Award for Superior Teaching. He previously earned this same teaching award in 1993 and 1996. Miller joined the USAO faculty in 1990 after earning his bachelor's degree from Colorado State University, his master's from Ohio State, and his Ph.D. from Purdue University. He served for several years as chair of the Division of Business and Social Science, but returned full-time to the classroom due to his love of teaching.
In 1979, the USAO Board of Regents created the Regents Awards for Superior Teaching, presented in the springtime to two faculty members nominated by students. In 1990, they added a third award for Superior Scholarship/Research.
Honorees receive a plaque signed by members of the board, and a $1,000 stipend. Each year, recipients are chosen by a nine-member committee on campus. For the superior teaching award, both students and faculty nominate candidates. To qualify, a candidate must be a full time faculty member, must have been employed by USAO for at least a year, and must not have received the award in the past year.