41 students graduate USAO this fall
---
December 07, 2020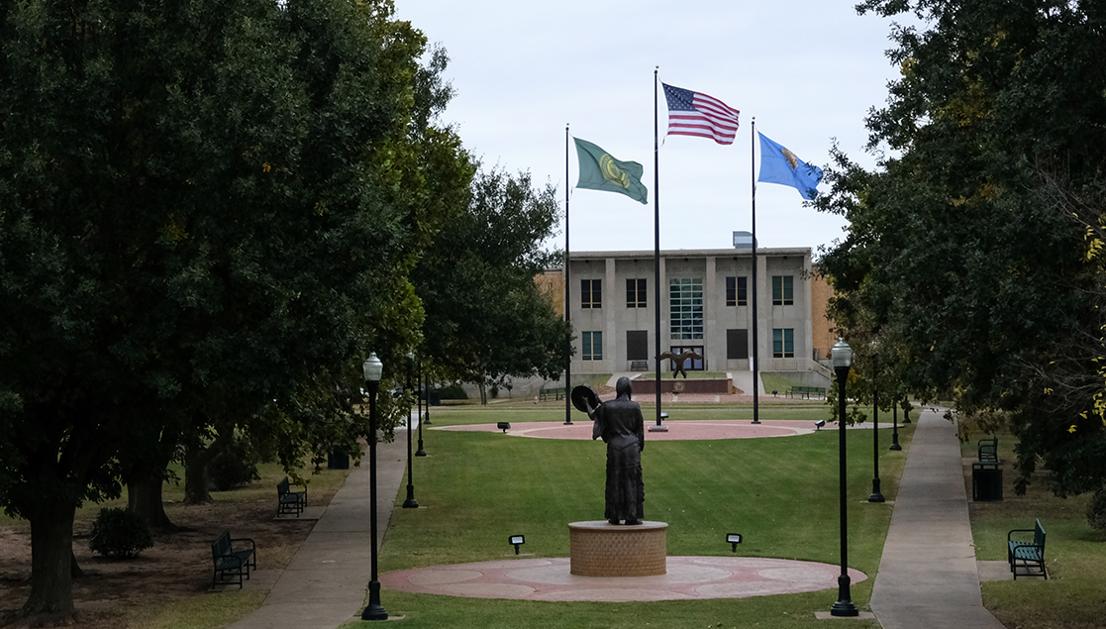 Though the University of Science and Arts of Oklahoma has decided not to hold a fall 2020 commencement ceremony due to the ongoing COVID-19 pandemic, the institution has still bestowed 41 bachelor's degrees this term. USAO will recognize and honor graduates during the April 2021 ceremony.
"Shaking the hand of each graduate is one of the highlights of every semester I have served as president, so I deeply regret the distance that this disease has put between us," said President John Feaver. "I am, however, extremely proud of the efforts these students have made in this unprecedented situation. Their perseverance, courage and adaptability should be a lesson to us all in how to carry ourselves through the most difficult of times."
This semester, USAO awarded 13 Bachelor of Arts degrees, 24 Bachelor of Science degrees and three Bachelor of Fine Arts degrees.
Nationally ranked for quality and value, for over a century USAO has remained committed to providing a broad and accessible undergraduate education as the state's only public liberal arts college.
Bachelor of Arts
Barrett Reese Baker
Morgan Ashley Bright
Riley Rene Dacus
Jordan Michelle Detherage
Kelly Jo Glass
Lindsay Deniz Hibberts
Jessica Alexandra McClasky
Hugo Medrano del Pie
Allie Elizabeth Morris
Elizabeth Raylene Nevaquaya
Alex Sanchez
Lucretia Ilene Scott
Stephanie Ellen Johnson
Bachelor of Science
Juan Francisco Arenas Lucas
Austin Chance Bishop
Yenifer Yasmin Cifuentes
Christian Scott Davis
Caleb Westley Hall
Lyndze Mae Heidelberg
Aundria Lauree Jackson
Harrison Scott Johnson
Eric Asa Lynch
Tia Lanette McCarley
Haylie Brook McCartney
Clement Michelet
Tiffany Ann O'Daniel
Oluwadamilola Abisola Olusesi
Kaitlynn Messinah Osceola
Travis Omar Pendarvis
Melissa Celia Poolaw
Renee Lynn Robertson
Jazlyn Marie Robertson
Amy Marie Rosas
Masoma Sakwe
Alex W. Schoonover
Meagan Lynn Short
Emilio Andres Uzcategui
Ramiro Valenzuela
Bachelor of Fine Arts
Zoe Olivia Korn
Hannah Adrian McCluskey
Reyna Nicole Ponce
The USAO Faculty Association honored these students with Outstanding Graduate Awards:
Riley Dacus for the Division of Arts and Humanities
Austin Bishop and Haylie McCartney for the Division of Education and Speech-Language Pathology