7-State art competition opens Oct. 1 at USAO
---
September 23, 2011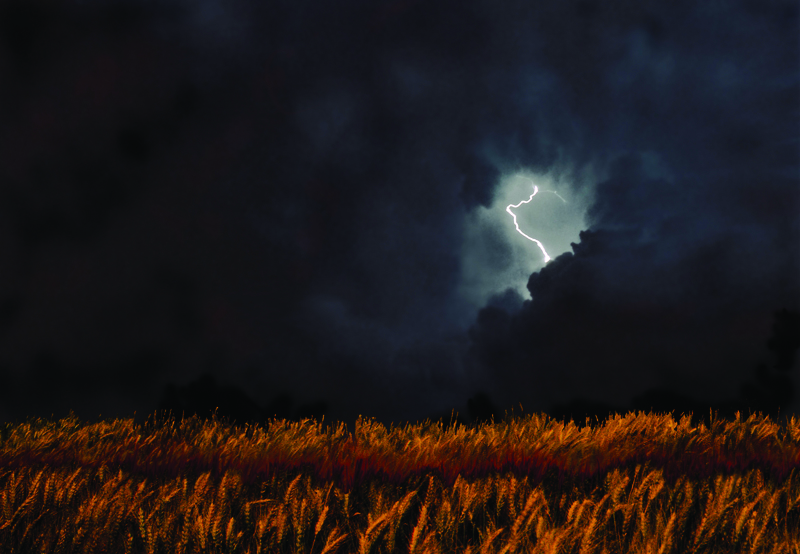 Surreal photography, rugged portraiture and imaginative sculptures – each rendered with techniques ranging from high-tech digital manipulation to pencil on paper and delivered across a variety of media.
This only begins to describe this year's Seven-State Biennial Art Exhibition that brings together art and artists from across Oklahoma and surrounding states at the home of this unique endeavor: the University of Science and Arts. The Seven-State Biennial Art Exhibition opens with a reception beginning at 7 p.m. on Oct 1 in the Art Gallery at the University of Science and Arts of Oklahoma.
The reception is free and open to the public.
The exhibition, which is held every other year, invites artists from Oklahoma, Arkansas, Texas, Kansas, Colorado, Missouri and New Mexico to compete for over $11,000 in awards and purchase prizes.
This year's exhibition was judged by master sculptor Jesús Moroles and drew more than 250 digital submissions that were narrowed down to the works that will be exhibited in the USAO Art Gallery through Nov. 7.
"The challenge of evaluating artwork from computer images is that subtle details (texture, media, scale) can be lost in the photographic translation," Moroles said.
"A lot of artworks could not be selected due to the small number of works allowed to fit the size of the exhibition spaces."
USAO Art Gallery director Layne Thrift said that he "couldn't be more thrilled with the energy and enthusiasm that have gone into this year's show."
"It's always been our ambition that the Seven-State Biennial Art Exhibition should continually expand our concept of what 'regional' art might look like.
To my great satisfaction, the diversity and artistry on display in this show meets that expectation and then wildly surpasses it."
"While setting up this exhibit I was reminded of all the wonderful artwork that made up USAO's past Seven State Biennials, and this year's juried entries are no exception," Thrift said.
"I see artists like Steven L. Brown, Paul Medina, George Oswalt, Paul Walsh, and Corazon Watkins, whose names have become synonymous with the Biennial. Yet I am also encouraged to see so many new names from far-off cities and towns that are exhibiting in the Seven-State competition for the very first time."
The exhibition will then move to the Goddard Center in Ardmore starting Nov. 15. The exhibition will close at the Goddard Center with a reception scheduled from 2-4 p.m on Dec. 7.
The Seven-State Biennial Art Exhibition is supported by grants from the USAO Foundation, the Oklahoma Arts Council and the National Endowment for the Arts.
The USAO Art Gallery is located on the first floor of Davis Hall on the USAO campus.
Davis Hall is on the oval at South 17th Street between Grand Avenue and Alabama Street in Chickasha. Hours of operation are 8:30 a.m.-4:30 p.m. Monday through Friday.
Interested parties are invited to call Thrift at (405) 574-1374.