JP Audas to lead fundraising for USAO
---
March 25, 2019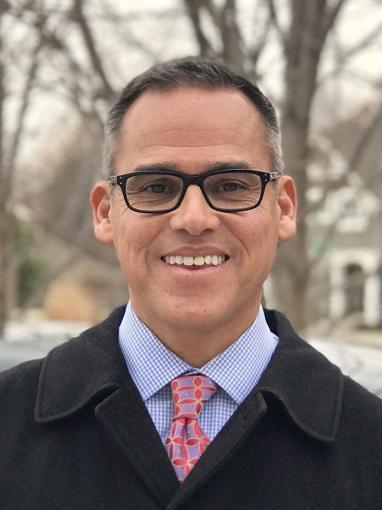 After almost three decades of service at the University of Oklahoma, JP Audas will bring his long and distinguished history of success to the University of Science and Arts of Oklahoma as its new director of development, a position responsible for leading the institution's fundraising efforts.
"JP is a proven and dynamic leader with a long track record of success in fundraising, external relations, marketing and strategic planning," said President John Feaver. "He is a collaborative leader who connects great people with great projects. These skills, along with a genuine passion for building meaningful relationships, have impacted thousands throughout his career and led to transformational gifts from donors."
Audas graduated from the Price College of Business at OU in 1987. After working for Procter & Gamble and MCI in Dallas and Los Angeles, he returned to Oklahoma in 1993 to begin a 26-year career at his alma mater. In addition to completing his master's degree in human relations, Audas held a number of positions including vice president for university development, assistant vice president for student affairs, associate vice president for the OU Alumni Association and executive director for undergraduate student recruitment.
Among his achievements, Audas successfully directed a scholarship campaign that raised $286 million, far surpassing its $250 million goal and more than doubling the number of scholarships available to undergraduates at OU.
"Encouraging others and helping people realize their full potential gives me more satisfaction than anything," said Audas. "I'm thrilled to begin a new chapter in my life at USAO precisely because it's an institution with exactly the same goals. Its interdisciplinary curriculum combines innovative approaches to education yet is firmly rooted in the liberal arts tradition that stretches back thousands of years. With its reputation for quality and affordability, I'm certain that we can enhance and grow our base of enthusiastic supporters."
The founder and president of JPA Consulting, Audas lives in Norman with his wife Ally and their three daughters. Audas looks forward to using his experience in higher education to help build a bright and exciting future at USAO.