Scholar of new religions to speak at Science & Arts' Ableson Religious Reconciliation Lecture
---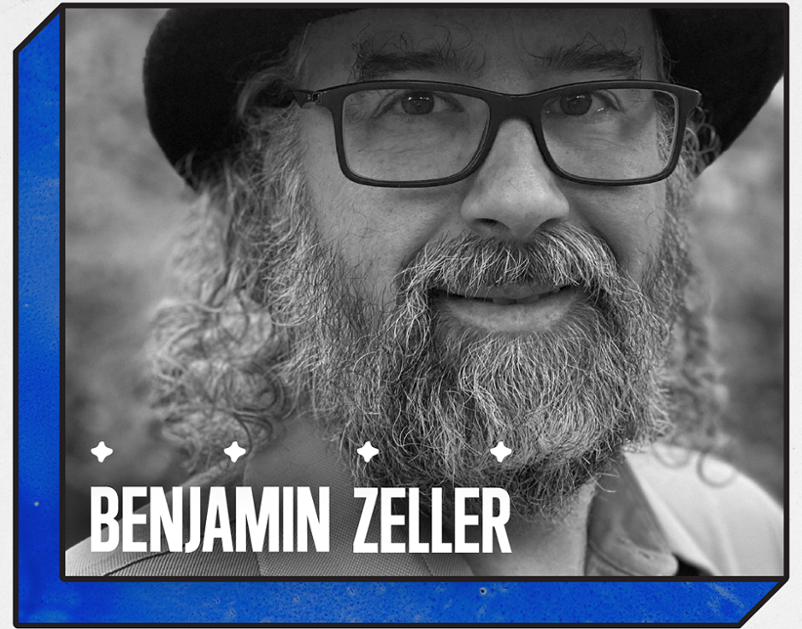 The University of Science & Arts of Oklahoma will welcome Dr. Benjamin Zeller, associate professor and chair of religion at Lake Forest College, as the featured speaker at the 2022 Ableson Religious Reconciliation Lecture on Feb. 1 at 7 p.m. in the Science & Arts Ballroom.
His keynote address, "New Religious Movements and Religious Radicalism in America," will examine the growth of new and alternative currents in religious thought in the contemporary United States and how they have been used to justify extreme viewpoints about politics, ethics, education and society at large.
"I am so excited that we can now bring audiences back for an event so uniquely Science & Arts, one whose whole impetus comes from dialogue between different groups," said Dr. Zach Simpson, professor of philosophy and religious studies. "Dr. Zeller's research is extremely relevant in helping us understand not only religion in America, but, in many ways, what is unique and interesting about the American religious experience."
Zeller has authored two books, "Prophets and Protons: New Religious Movements and Science in Late Twentieth-Century America" and "Heaven's Gate: America's UFO Religion." He currently serves as co-general editor of "Nova Religio: The Journal of Alternative and Emergent Religions." Zeller also designed Sacred Chicago, a digitization project involving Chicago's sacred spaces as part of a grant to Lake Forest College from the Andrew W. Mellon Foundation.
Having earned a master's in theological studies from Harvard Divinity School and a Ph.D. from the University of North Carolina, Zeller's research focuses on new religions, religious engagement with science, and the quasi-religious relationship people have with food. A former Fulbright Scholar, he has also received other grants and fellowships from the Wabash Center for Teaching and Learning in Theology and Religion, the Pluralism Project and the Salzburg Seminar.
The Ableson Religious Reconciliation Lecture is named in honor of Science & Arts Alumni Hall of Fame member and U.S. Navy Captain, Bradford Edward Ableson, a visionary in religious reconciliation and an architect of modern military chaplaincy. After graduating magna cum laude from Science & Arts in 1980, Ableson embarked on a 25-year career in the Navy. He provided combat ministry to the Marines during the first Gulf War, served as an executive to the chief of Navy chaplains, as a special advisor to the U.S. Strategic Command and as a chaplain to President Bill Clinton. He died in 2009 at the age of 50.
For more information, visit usao.edu/ableson.