Drover Alum Since Day One: Cody Lorance
---
February 09, 2023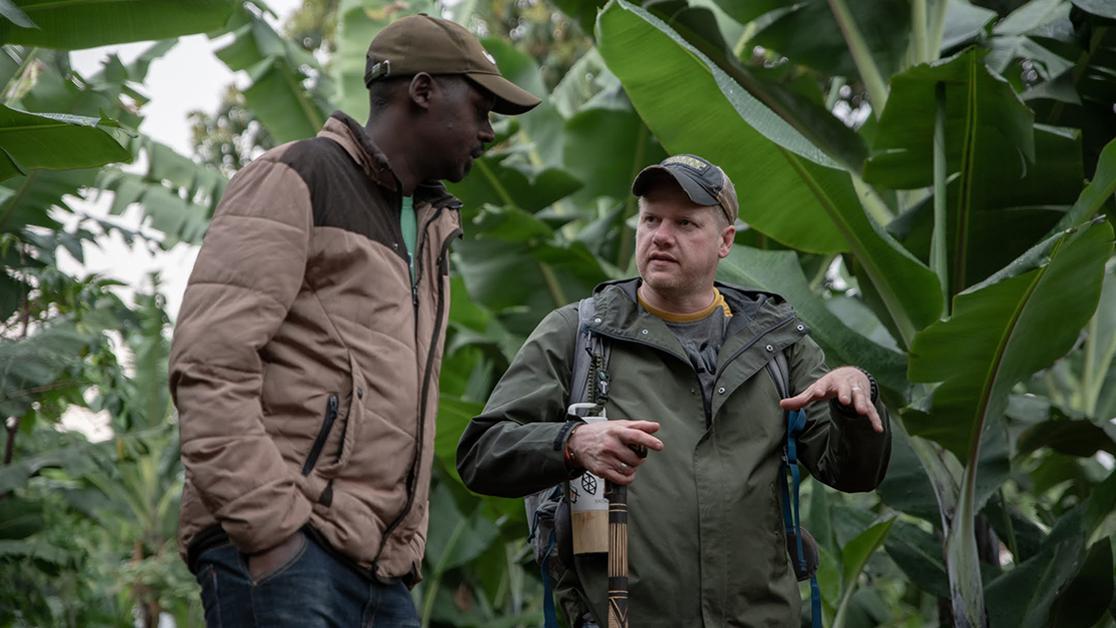 A 2001 graduate of the University of Science & Arts of Oklahoma with a degree in communication, Cody Lorance actually picked both the school and the program for completely non-academic reasons.
"I wanted to marry my wife, Katherine, as quickly as possible, and her parents would not give their blessing until I finished college," he said. "So I literally looked for the quickest and least-expensive path I could find. Science & Arts is what I could afford while working at a little church in Blanchard and the Waffle House in Norman. At this time, communication and physical education were the two shortest degree programs. I basically flipped a coin, and it ended up being one of the best decisions I ever made!"
After completing his bachelor's, and of course getting married, Lorance began working with international students in Oklahoma City through Trinity International Baptist Church, which really sparked his interest in working with other cultures. Thanks to various scholarships, he was able to move to Chicago in 2003 with his wife and young son to pursue a master's degree in intercultural studies at Wheaton College.
Once he had earned his master's, Lorance and his wife spent several years in the Chicago area working with immigrants and refugees, raising up indigenous leaders and helping them navigate U.S. society. These intercultural experiences led Lorance to his current position as the co-chief executive officer for Endiro Coffee, a fully integrated "tree-to-cup" coffee company based in Uganda with operations throughout East Africa and the United States. Though this success has obviously come from his own passion, business sense and hard work, Lorance credits Science & Arts with providing him the tools needed to capitalize on his innate abilities.
"Science & Arts was the right place for me to learn and grow," he said. "It was a place that taught me to be active in my education, that I would get out of it what I put into it."
Lorance singles out Dr. J.C. Casey, professor of communication, as his biggest influence on campus, and he still stops by every few years to visit with her. Thanks to her teaching, alongside many other members of Science & Arts' renowned faculty, he found that he was thoroughly prepared for the academic rigor of graduate school, as well as the challenges of starting and growing an international business.
"She invested in my heart and soul, and I left Science & Arts an extremely good public speaker, writer, debater and communicator," said Lorance. "I still remember the first day of my first class with her. I remember not caring, not being engaged, and figuring I had very little to learn. I left a sponge, ready to take on the world and learn from everyone I met."
Though his life has taken him far afield from Science & Arts, Lorance still looks back on his time on campus as foundational to everything he has been able to achieve since then. While he humbly acknowledges his mistakes, as well as the general uncertainty of life, the work he has done to truly change people's lives bolsters his spirit and motivates him to keep striving. His own transformation as an undergraduate at Science & Arts reflects these same life-altering moments that can help someone realize their full potential.
"I envy the new students arriving on campus in Chickasha for the first time," said Lorance. "How exciting to be at the beginning of that adventure! I know there is no way to get them to see it for what it is—an opportunity to change their lives and dream bigger dreams—but, I am forever grateful to be a Drover."