Alumni to meet for Homecoming Nov. 1-4
---
October 10, 2012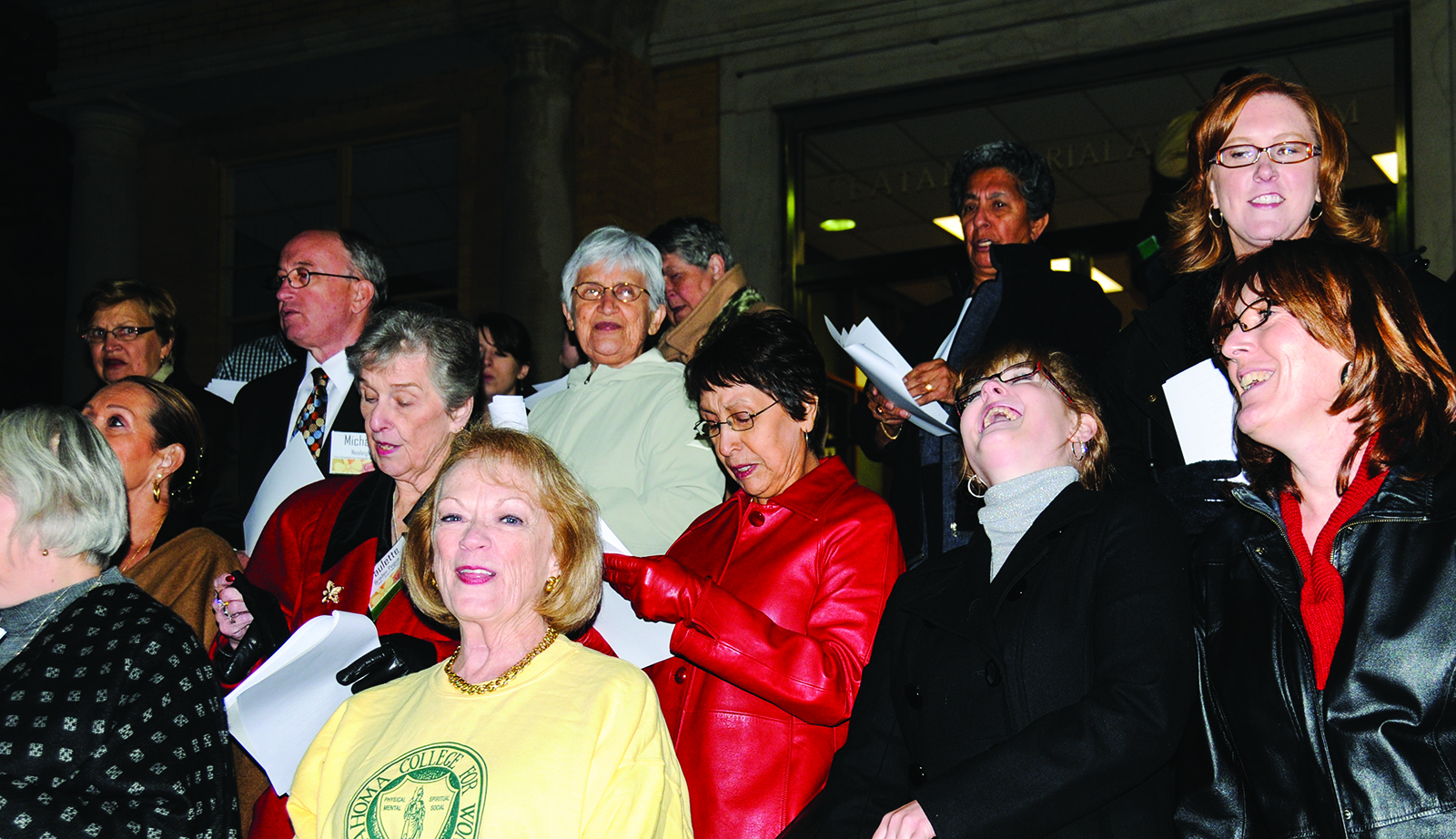 Alums from across the nation will meet on the campus of the University of Science and Arts for the 2012 Alumni Homecoming Nov. 1-4. The reunion is filled with special events for alumni of the Oklahoma College for Women, Oklahoma College of Liberal Arts and USAO.
Events for the weekend include an awards luncheon for the new USAO Alumni Hall of Fame inductee and the Young Alumni Award winner; a social gathering for graduates from the 80s, 90s and beyond; an alumni/student concert; a memorial service; class photographs; two basketball games and presentations of named scholarships.
The annual alumni reunion is open to all USAO/OCLA/OCW alumni. Registrations are being accepted at the USAO Alumni Development Office, (405) 574-1290. An all-inclusive registration package is available for $75 per person, which includes all meals. Additional information is available online at usao.edu/alumni. Registration also is available online.
"If you have never attended an Alumni Homecoming at USAO, this is your year," said Eric Feuerborn, director of alumni development. "We want to see graduates from OCW, OCLA and USAO. The Alumni Association's Homecoming Committee is working very hard to ensure we have great events and fun fellowship during the weekend."
The weekend's festivities kick off Friday evening with the annual Green & Gold Scholarship Banquet at 6 p.m., followed by singing on the steps of Troutt Hall at 8:30 p.m.
Saturday's events are launched at 9:30 a.m. with continental breakfast. The annual Hall of Fame Luncheon begins at noon highlighting this year's inductee – Vincent Hazleton. The luncheon also will honor Young Alumni Award winner April Doshier
In the afternoon, alumni have a list of options from which they can choose. A special concert is scheduled for 4 p.m. in the Alumni Chapel with both alums and current students performing. Later that evening, graduates from the 80s, 90s and beyond will join together for a social. Homecoming participants also can participate in the Athletics Banquet Saturday evening for an additional charge.
The Homecoming weekend comes to a close as alumni join together Sunday at 9 a.m. to honor past friends and classmates during a memorial service and dove release at the USAO Alumni Chapel.
On the same weekend, USAO will celebrate 40th Anniversary of Drover Athletics, featuring Shining Moments. The weekend full of events, including a bonfire, a mixer, two basketball games and the 40th Anniversary of Athletics banquet, is open to all former students, athletes, coaches and all fans.
Registration for the Drover sports celebration, which is $75 for all events, is open through Oct. 18. A full schedule and registration can be found on USAO's sports website, usao.edu/sports.