Alumni return for music career event
---
February 07, 2014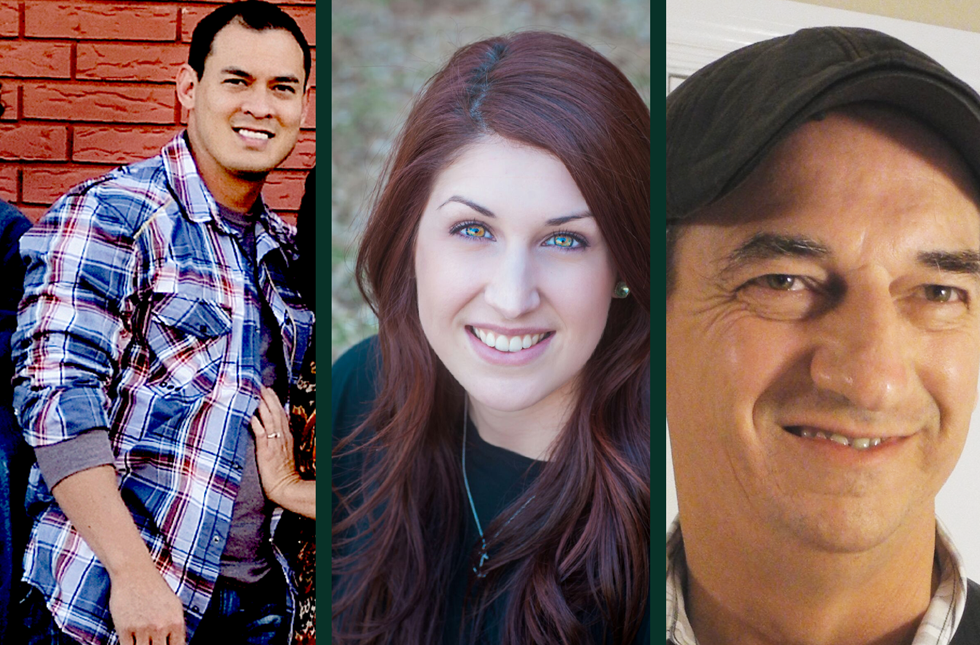 Alumni Thomas Green, Ashton House and Gregg Standridge will return to the University of Science and Arts of Oklahoma as presenters for the second annual Music Career Day, which is scheduled to begin at 7:30 p.m. on Thursday, Feb. 13, in Davis Hall Room 124.
The event is free and open to the public.
Green is the minister of worship at Mustang United Methodist Church. He graduated from USAO in 2004 with a bachelor of arts in music with an emphasis in piano performance.
Growing up in a musical family, Green started playing piano at the age of six and soon began study on brass, woodwind and stringed instruments.
From 2000 to 2006, he served as the director of music at Epworth United Methodist Church in Chickasha while pursuing his degree at USAO. Green has lived in Mustang since 2006 with his wife and four sons.
A music specialist in the Hinton public schools, House is a 2012 vocal music education graduate with a concentration in piano.
While a student at USAO, she taught part-time at Hinton Elementary, teaching Pre-K through fifth grade general music.
Now in her third year of teaching, House is also the middle and high school vocal teacher in Hinton. She says that she loves being a part of music education and hopes to expand the choral music program at Hinton High School.
In addition to teaching, House serves as the volunteer 4-H leader for grades 3-12, maintains a private voice and piano studio and is the pianist for Lookeba Missionary Baptist Church.
She holds professional memberships in the National Association For Music Education and the American Choral Directors' Association.
A 1991 graduate with bachelor of art degrees in music performance and music education, Standridge is a singer/songwriter from Norman. He has a master's degree in classical guitar performance from OCU, which gives his writing a slightly different twist from many in this genre.
Standridge is the director of guitar studies at the Norman Music Institute in Norman. His 25 years of teaching experience include positions at USAO, Oklahoma City University and Oklahoma City Community College as head of guitar studies.
Dr. Jan Hanson, professor of music, is coordinator for the event. She said that providing current students with access to successful graduates is one of the ways that the department helps them think about life after graduation.
"These music graduates have established highly successful careers in the music ministry, public and private school teaching and music business-performance industry," Hanson said. "Current USAO music majors will benefit from learning more about careers in music and getting a job after graduation. We are proud of their accomplishments and look forward to their presentations."
More information about the event can be obtained by calling 574-1298.