Alumni return, offer career guidance to student artists
---
February 27, 2012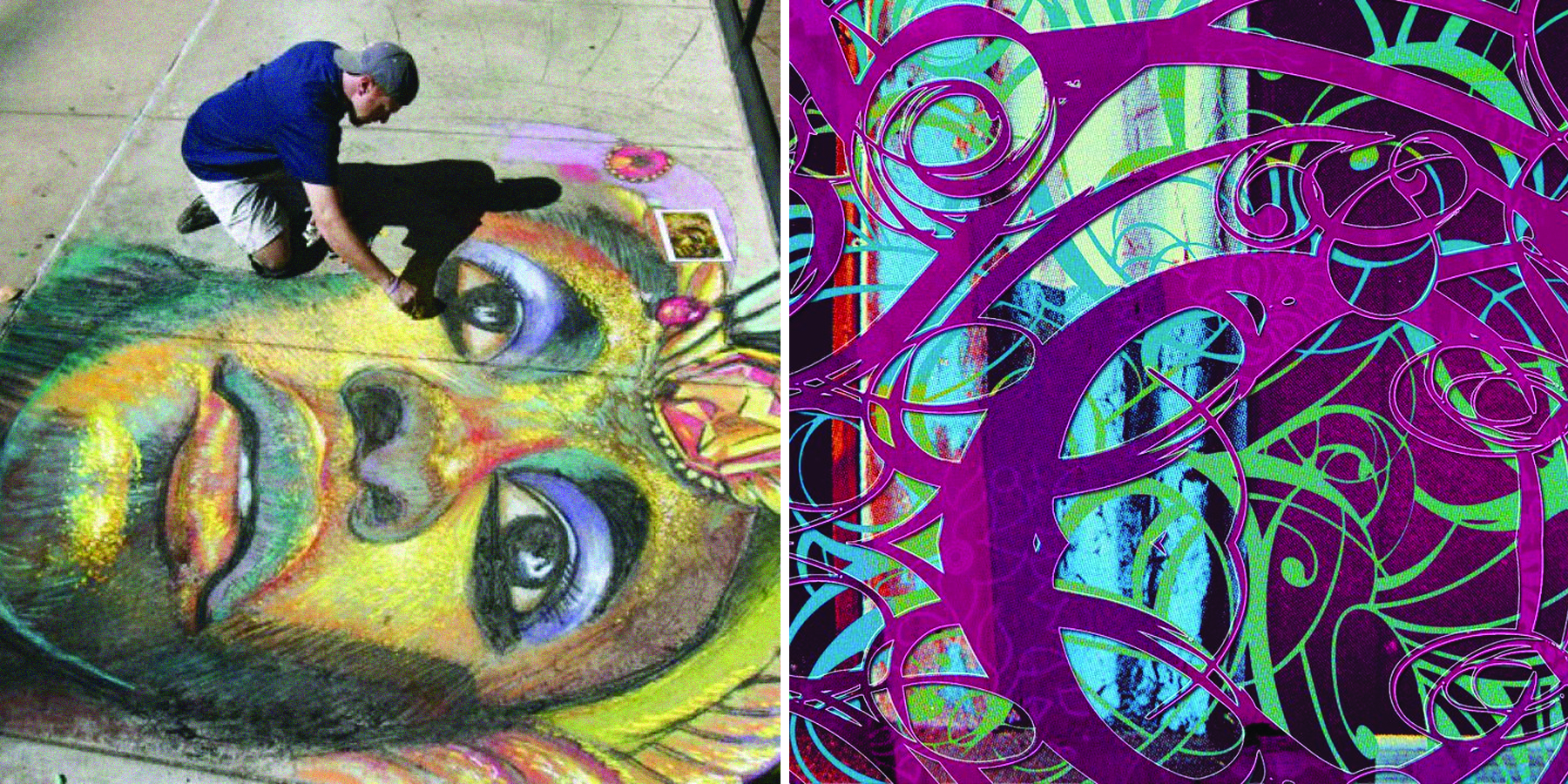 Alumni Paul Mays and Bobby Marsee are scheduled to return to the University of Science and Arts on March 2 to speak to students about their art and their careers for the 4th annual Career Lecture Series.
The lecture series will run from 3-5 p.m. in Davis 124.
Mays graduated from USAO in 2002 with a bachelor's degree in art with emphasis in graphic design and photography. He was recognized by the arts and humanities division as its outstanding graduate for his class.
After early success exhibiting in respected shows like the Oklahoma Visual Arts Coalition's (OVAC) Momentum and the Tulsa Arts Coalition's 5x5, Mays turned his efforts to commercial art. Taking a position with the Oklahoma Gazette in 2006, Mays brought home Addy awards, a coveted honor in the advertising and marketing industry, in 2008, 2009 and 2010.
Mays has served on and chaired numerous boards related to the arts over the years including the Dead Center Film Festival and OVAC's Momentum exhibition. He has served on OVAC's board since 2009.
Mays was honored with the USAO Young Alumni Award in 2007. His specialties include drawing, painting, printmaking and wood working.
Robert "Bobby" Marsee graduated from USAO with a bachelor of arts in 1993 with an emphasis on oil painting and illustration. He began his career as an artist upon graduation as a t-shirt designer and won an Addy for one of his designs.
In 2002, Marsee was featured as one of only 20 artists for an Emerging Artists show at the Omniplex. His sidewalk art has been featured at Oklahoma City Community College, Rose State College and the Oklahoma governor's mansion.
In 2011, Marsee opened a fine art and framing shop in Weatherford where he offers custom picture framing, art lessons, art supplies and original works for sale.
The lecture is open and free to all USAO students and is sponsored by the USAO Art Department and the Cultural & Recreation Committee.