Alumni, students join for homecoming recital
---
October 30, 2012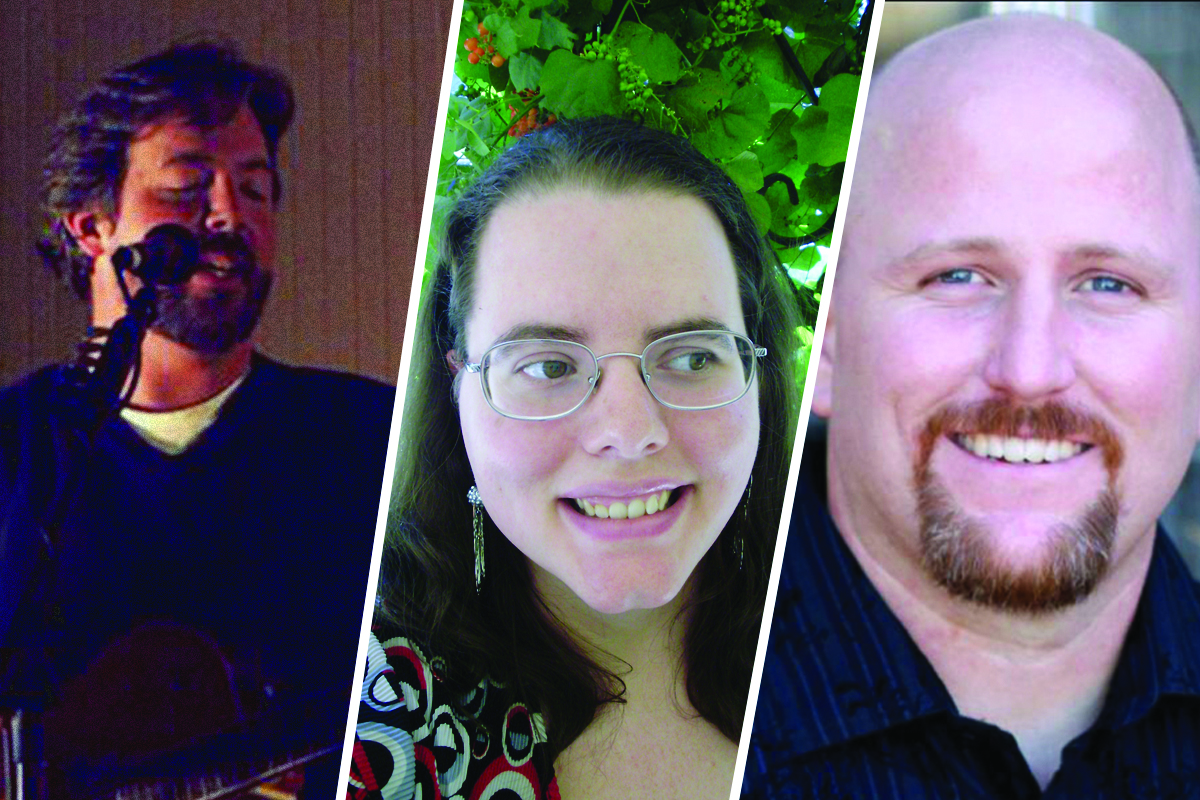 A joint recital featuring alumni, students and the university chamber choir is scheduled for 4 p.m. on Saturday in the Alumni Chapel as part of the Alumni Homecoming festivities.
The recital is free and open to the public.
The three alumni performing are Shane Harris, Steve Sanders and Michelle Skinner.
Michael Shane Harris, tenor, earned a bachelor of arts degree in vocal performance in 1998. As a student, Harris participated in the concert and show choirs and also performed in several musicals, including "The Music Man" and "1940's Radio Hour."
An accomplished singer, guitarist and bassist, Harris served on the public relations staff of the University of Oklahoma School of Music after graduation. He taught in the Chickasha Public School system and is certified in numerous academic subject areas. Harris works for the Wyatt, Kingery, Hale and Maldonado law firm as a legal writer.
Harris continues to perform with several different groups for community and church functions throughout the area. He is the worship leader at Crossroads Community Church in Chickasha. He is married to Tracie Harris: they have a daughter, Sydney and a son, Hudson.
Steven Sanders graduated from USAO in 1998 and went on to earn a master's degree in vocal performance from Oklahoma City University as well as a certificate of performance from Boston University.
Sanders, a tenor, has performed professionally in more than three dozen productions of operas, oratorios and concerts. He has won many awards, including the Distinguished Young Alumni Award from USAO in 2004.
He has performed to critical acclaim with leading opera companies throughout the country. He made his Carnegie Hall debut in 2008. In 2009, Sanders sang on a Grammy-nominated recording of the opera, Volpone, by John Musto.
Michelle Skinner, flautist, graduated from USAO in 2006 with a bachelor of arts in music and a minor in art and was awarded the USAO Alumni Association Distinguished Graduate Award.
She has performed at the USAO Festival of Arts and Ideas, the Oklahoma Flute Society, the Oklahoma Federation of Music Clubs, the MacDowell Music Club and she frequently plays at weddings and other events on both flute and piano.
Skinner is a library assistant, a private piano teacher and her artwork is currently on display and for sale at Cynthia's Flower Box in Chickasha.
The USAO Chamber Choir is an auditioned ensemble of men's and women's voices. Their repertoire consists primarily of a cappella choral music.
The chamber choir is scheduled to perform at numerous events this fall, including the Festival of Light Opening Night and the Altrusa Hall of Trees.
The choir will present a number of seasonal selections for the Alumni Recital, including "Landlord Fill The Flowing Bowl", a traditional English carol.
The members of the chamber choir include Tory Chinn, a freshman music major from Norman; Cynthia Cunningham, a freshman music major from Tulsa; Jordan Danser, a freshman mathematics major from Chickasha; Kierra Dean, a sophomore music major from Moore; Brett Embry, a freshman music major from Chickasha; Tyler Heilaman, a sophomore music major from Duncan; and Jessie Merritt, a senior music major from Minco.
Also performing with the group are Robert Perou, a freshman music major from Elgin; Dillon Pierce, a sophomore drama major from Chickasha; Amanda Robinson, a sophomore political science major from Moore; Blake Trammell, a senior business major from Rush Springs; Amanda Whitchard, a senior drama major from Chickasha; Sarah Willoughby, a freshman music major from Chickasha; and Tasha Youngblood, a freshman from Edmond.
The Chamber Choir is under the direction of Dr. Jan Hanson, professor of music.
More information about the recital can be obtained by calling 574-1298.