Alumni, students perform during Homecoming Saturday
---
October 30, 2013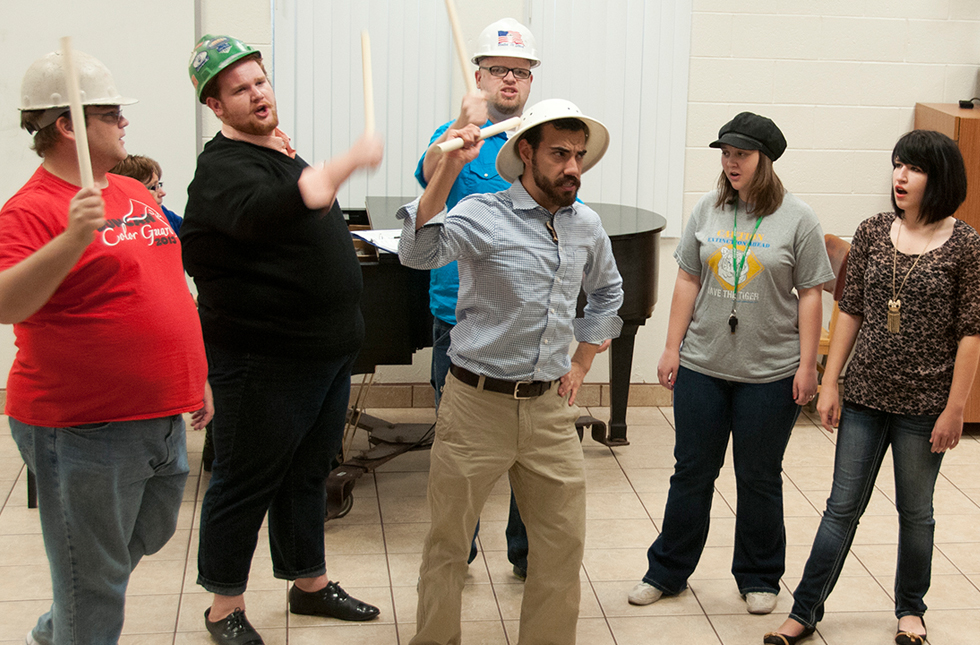 Alumni and current students will band together for a recital during upcoming homecoming festivities at the University of Science and Arts of Oklahoma.
The concert is scheduled to begin at 4 p.m. on Saturday in the Alumni Chapel.
The event is free and open to the public.
The concert is part of an annual reunion open to all USAO/OCLA/OCW alumni.
Registrations are still being accepted at the USAO Alumni Development Office.
Additional information, including registration, is available online at usao.edu/alumni.
The event is being coordinated by the USAO Music department and will include performances from returning music alumni, current music majors and the Opera Scenes Workshop ensemble.
Featured alumni performers include Dr. David Settle, of Wichita, Kansas, Joe Tiner, of Hartshorne, and Cory Moon, of Oklahoma City.
Settle earned a bachelor of science in vocal performance from USAO in 1988. He continued his training, earning a master's degree in opera performance from Oklahoma City University in 1991 and a doctorate of musical arts in vocal performance from the University of Oklahoma in 2001.
Settle has performed most recently with the Wichita Grand Opera in a production of Die Fleidermaus.
Settle has served as an adjunct professor of voice at Sterling College in Kansas since 2007.
Tiner graduated from USAO in 1997 with a bachelor of science in piano performance.
While still a student, Tiner entered a national piano composition competition sponsored by the National Conference of Piano Pedagogy and was awarded first place in the collegiate division.
Two of his piano compositions, "Autumn" and "Short Race" were subsequently published with the Hal Leonard Corporation.
Tiner earned a master of music degree from Southwestern Baptist Theological Seminary in 2005.
He has been the minister of music at Calvary Baptist Church in McAlester since 2010.
Moon received his bachelor of arts degree in guitar performance from USAO in 2008 with advanced studies in improvisation and contemporary music theory. As a student, he performed with numerous USAO groups, including the Wind Ensemble and Show Band.
In addition to performing throughout the area, Moon has taught guitar for six years and currently teaches at the South Metro Fine Arts Academy in Oklahoma City.
The USAO Opera Scenes Workshop ensemble will perform "When The Foeman Bares His Steel" from Gilbert and Sullivan's operetta, Pirates of Penzance.
Student opera performers include: Oscar Hernandez, Tory Chinn, Cherokee Howell, Robert Perou, Tyler Heilaman, Cynthia Cunningham, Lindsay Robbins, Christopher Jordan and Dr. David Zoetewey, assistant professor in chemistry at USAO.
The workshop performers will be accompanied by Rhenada Finch, special adjunct at the university, and directed by Dr. Kenneth Bohannon, associate professor of music.
Finch is a 2006 graduate of the university with a bachelor's degree in piano performance and coordinates the university's Festival of Arts and Ideas.
The USAO music faculty has selected senior vocal students, Kendra Hollenbeck, soprano and Oscar Hernandez, baritone, as special performers for the recital.
More information about the recital can be obtained by calling 574-1298 or by visiting the university's website at usao.edu.