Alumni You Should Know: Destiny S. West
---
June 07, 2018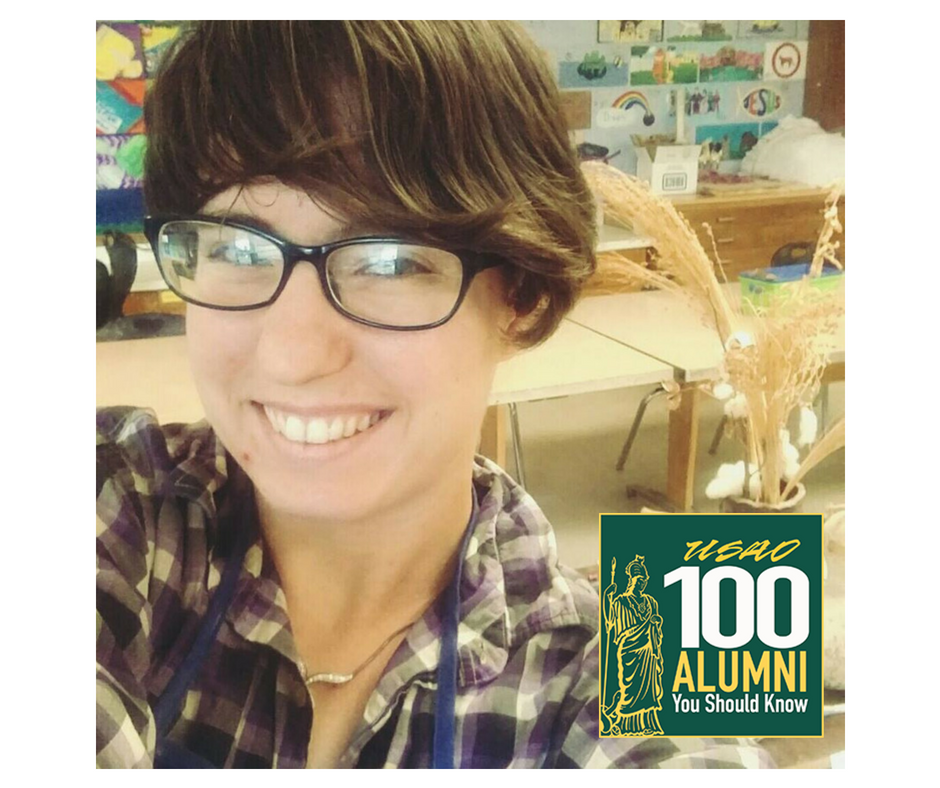 Hundreds of miles away, University of Science and Arts of Oklahoma alum Destiny S. West has now embarked on a career as an arts program director and graphic designer in Bloomington, Indiana. With an art degree from USAO, West originally began as a middle school art teacher before fulfilling her dream of being an advocate for the arts at her current place of employment, The Warehouse.
Thanks to the diverse academic background that she received at USAO, West has become an advocate for teaching and providing learning services to the community. The Warehouse, a non-profit organization, offers free activites to the Bloomington community in both athletics and the arts, which is where West comes in. Bringing her ambitions and new ideas, she is now one of the founders of the first arts program at The Warehouse.
"I've created solid relationships with the community and the program continues to grow exponentially," said West.
From art-on-a-cart to a full-fledged program, The Warehouse now offers classes in painting, sculpture, drawing, stained glass and ceramics, with ceramics being the most well-attended of the arts classes at the facility. West also oversees the organization's volunteers and coordinate with other non-profits in the area to curate these classes. Her other duties at The Warehouse include creating promotional materials, banners, posters, business cards and other visual necessities for the space.
Due to the wonderful faculty at USAO, West had always assumed she would pursue a career in education before she landing her dream job helping others.
"The professors at USAO taught me what it meant to be an attentive and adaptable teacher for my students," said West.
She also credits that the arts program at USAO deepened her creative skills as well as exposing her to many forms, media and idea she would have never otherwise had the opportunity to learn.
"I came to USAO as a transfer student in my sophomore year and it was the best decision I believe I could have made for my career as an educator," said West.
West's husband, Gregory Maus, works as an associate professor at Indiana University in the informatics department. They enjoy the atmosphere of Bloomington with their cat Milo.