Amber Trawick -- 100 Alumni You Should Know
---
June 15, 2017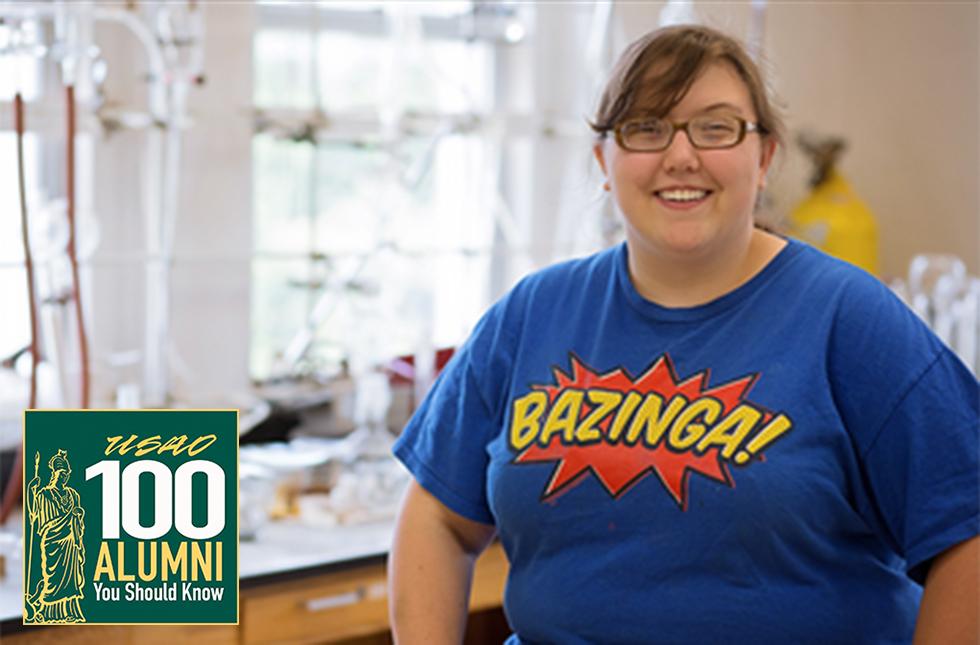 Working to ensure that pharmaceuticals are safe is a part of the everyday work life of Amber Trawick. The 2015 USAO graduate works as a lab assistant in pharmaceutical manufacturing.
"Our QA/QC teams ensure all products going to market follow federal regulations and meet stringent acceptance criteria for our consumers. I never thought I would ever help people in such a direct way. Our products end up in the hands of caretakers, nurses, and doctors who save lives every day.
Trawick says that her experiences at the university equipped her for the work she does today. "My education from USAO has equipped me to face challenges directly in both my personal and work life. My experience in independent research and my courses in analytical/instrumental chemistry helped me get my first jobs out of college -- a rare gift in today's competitive graduate job market."
Trawick graduated from USAO with a degree in chemistry. "I am only beginning my journey into chemistry/pharmaceuticals, but the jobs I have received steadily build my experience for greater challenges and positions ahead."
Trawick always wanted to go to college since elementary school. She knew that if she obtained a degree, she would be on a path to success. She now lives in Raleigh, North Carolina.
Help the USAO Alumni Association celebrate its 100th anniversary by submitting a 100 Alumni You Should Know profile at https://usao.edu/forms/100-alumni.