McCasland Grant Allows Science & Arts to Complete Classroom Renovations
---
November 04, 2022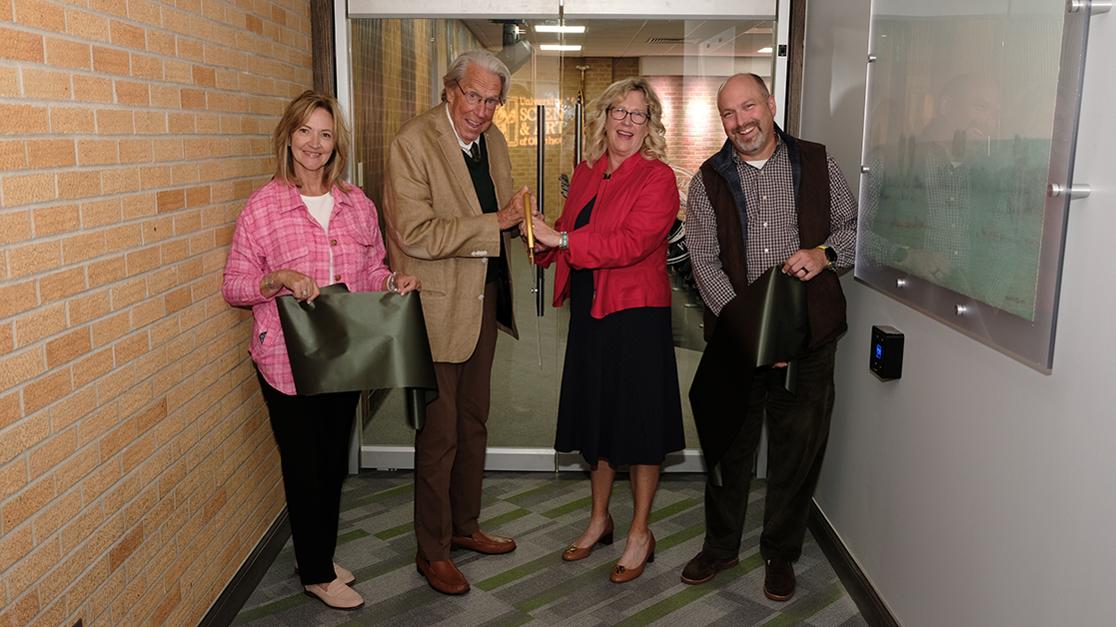 The University of Science & Arts of Oklahoma has recently received a grant from the McCasland Foundation, a private philanthropic organization based in Duncan, Okla., that has allowed the institution to complete major renovations to Davis Hall Amphitheater, the most popular teaching space on campus.
Improvements to the amphitheater include new flooring, ceilings, doors, as well as a viewing room for parents and other spectators to view classes as they are being taught. This modern lecture hall boasts not only increased workspace, but greater comfort, accessibility and contemporary accommodations. As one of the main venues for Science & Arts' team-taught, interdisciplinary studies core curriculum, the remodeled amphitheater will help students forge life-changing learning experiences that will prepare them to succeed in facing the challenges of the 21st century.
"Throughout its long history, the McCasland Foundation has remained deeply committed to making meaningful and transformational investments in educational programs and community enrichment," said JP Audas, vice president for advancement and executive director of the Science & Arts Foundation. "The impact of their generosity to the state of Oklahoma is unparalleled, and they represent what is best about philanthropy. We consider it a tremendous honor to work in partnership with them."
T.H. McCasland, founder of Mack Energy Co., established the McCasland Foundation in 1950 as a way of reciprocating the opportunities and generosity he received from his community. Focusing its efforts in southwest Oklahoma, the foundation's main areas of interest are education, particularly special projects for public schools and universities, as well as cultural and community-based organizations.
For more information, contact Audas at 405-574-1393 or jpaudas@usao.edu.