Amy Simer -- 100 Alumni You Should Know
---
October 18, 2017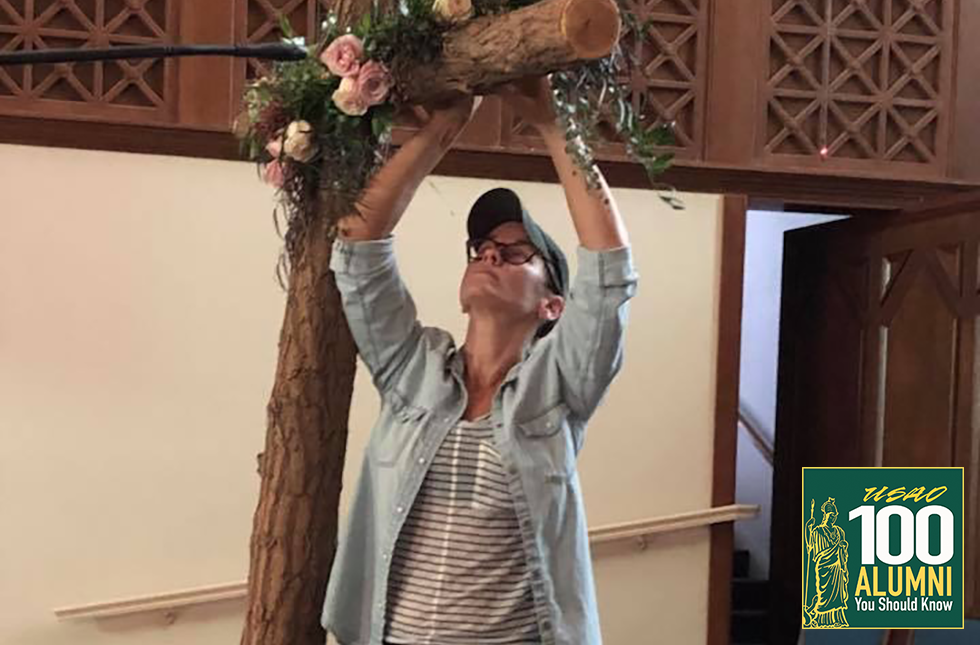 Amy Simer is the owner and operator of Chickasha's Happy Stems Flower Co. Nestled away at 210 S. 4th Street, Happy Stems specializes in succulent arrangements, fresh cut flower arrangements, and trendy clothes, gifts and home décor.
Simer graduated from the University of Science and Arts of Oklahoma in 2010 with a BFA. She then attended post graduate school at the University of Central Oklahoma and in 2013 received her master's in education. Clearly, Simer is a highly driven person. It should come as no surprise, then, that in March of 2016 she opened up her own flower shop right here in downtown Chickasha.
Starting with a $500 loan and operating out of her home, Simer quickly gained notoriety in the community for her expertly crafted succulent and floral arrangements. It wasn't long before she moved into the Southern Essence and later Steel Velvet Boutique, selling flowers, accessories, and other cute décor. In January 2017, Happy Stems introduced their mobile flower shop, The Happy Wagon, and made it easier for their gorgeous flowers to reach the people of Chickasha.
Now operating out of her own shop, Simer is thankful for the coursework and class intensity she received at USAO. "I really appreciate getting to go talk to my professors if I didn't understand something."