Applications accepted for summer food camp
---
April 28, 2017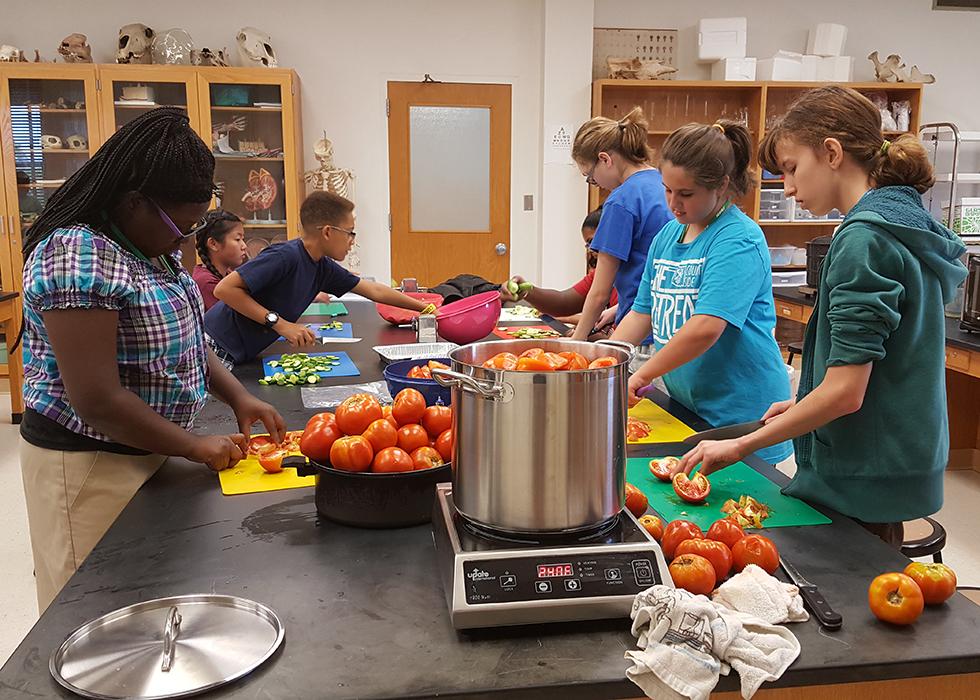 Students in the eighth or ninth grade can experience life on a campus and learn about where food comes from and how did it get there this summer at USAO's food camp.
The camp, taught by Dr. Jeannette Loutsch, associate professor of biology, will follow the progress of food from the garden to the kitchen to the pantry for a rainy day. Attendees will learn the science behind the carbonation of bread, nutrients available in food and the presence of proteins in fish samples. They will also go on trips to local farms and food processing plants. Attendees will enjoy food-based games and movies and get mentoring for high school and college.
Students will live on campus during the weeklong camp so they can fully experience campus life—from living in the dorm and eating in the cafeteria, to attending class, and learning from a college professor.
The food camp will be offered June 19-23 and June 26-30. Students need to apply now as space is limited! Apply Online