Area girls to explore careers in science at USAO
---
October 19, 2011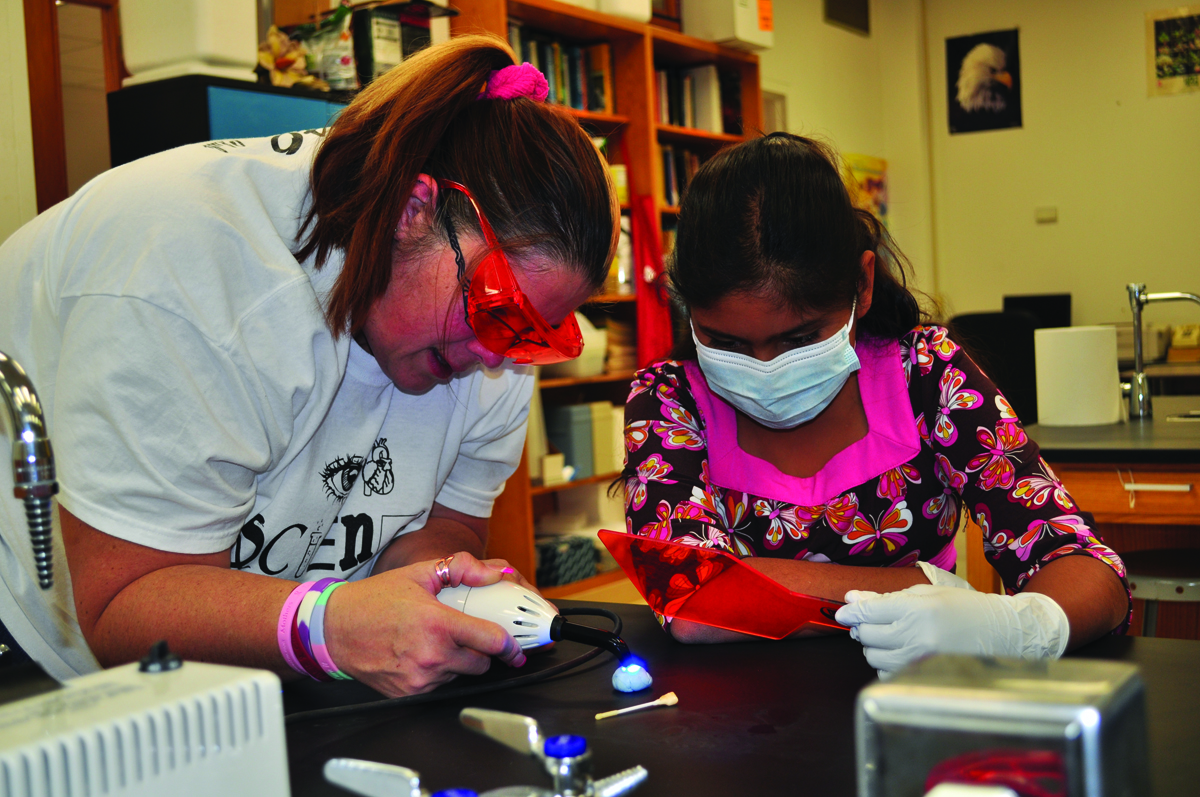 The USAO Association for Women In Science will hold its 3rd Annual Women In Technology and Science workshop on Saturday, Oct. 29.
Each child attending will need to be registered for the program before Oct. 24. Registration is $10 but scholarships are available to those interested but unable to pay.
The workshop, open to area fifth and sixth grade girls, is intended to showcase the opportunities for women in fields of science, medicine and technology. Each girl will attend seven different workshops and a lunchtime presentation.
All workshop sessions will be held on the USAO campus, with registration beginning at 7:30 a.m. in the Austin Hall lobby and the opening session beginning 8:30 a.m.
Dr. Jeannette Loutsch, assistant professor of biology and faculty advisor to the Association for Women in Science, stresses the importance of young girls recognizing the many options they have in education and career choices.
"These workshops are wonderful building blocks for these girls at this very critical stage in their educational development," Loutsch said.
"They will have the opportunity to explore many different careers based in science and technology."
The girls will also be able to talk with college students in order to learn about the classes they would need for college and career preparation should they choose a science-related field.
For more information, interested parties should contact Dr. Loutsch at 574-1325 or jloutsch@usao.edu.