Arnold hired as USAO communications director
---
June 27, 2013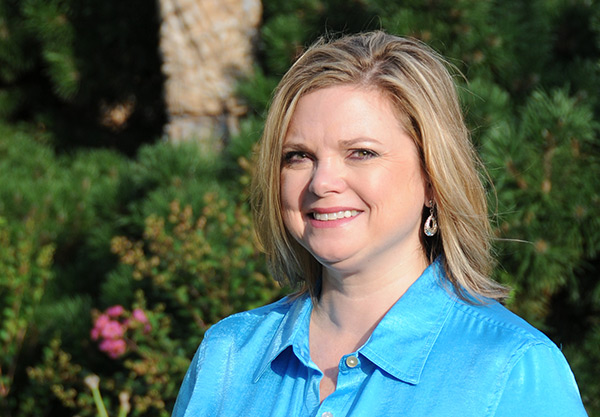 Looking for someone with the right combination of experience, skill and approach, officials at the University of Science and Arts of Oklahoma have hired Kelly Arnold, APR, as the new director of communications and marketing after an extensive, three-month search.
Arnold has spent the last eight years as the communications and marketing director for the Canadian Valley Technology Center (CVTC) in Chickasha.
"I'm excited to take on this new position with the university, and I'm looking forward to working with a great team and campus community," Arnold said. "I think that together as a team, we can advance the university even further in the community and on the state level."
Monica Treviño, vice-president for enrollment management and student affairs, served as chairwoman on the hiring committee, which saw applicants from several states.
"This was a nationwide search, and we had tremendously talented professionals interested in this position," Treviño said. "We are very pleased with the search and are confident Kelly will provide vision and leadership during her tenure at USAO."
A native of Atkins, Ark., Arnold earned her bachelor's degree in journalism from Arkansas Tech University in Russellville, Ark., and her master's in administrative leadership from the University of Oklahoma.
Arnold started her career in broadcast journalism in the Little Rock area before taking a position with Tyson Foods, where she managed public relations for their charitable giving division for eight years.
Arnold moved to Oklahoma City in 2005 and was hired by CVTC.
Since then, Arnold has been involved heavily in the Chickasha community. She served on the Chickasha Chamber of Commerce's Executive Board and completed the Leadership Chickasha program in 2006.
Dr. Michael Nealeigh, vice-president for university advancement, said it was a combination of Arnold's experience and demonstrated skills that made her the right fit for the position.
"Ms. Arnold comes to this position with a great deal of personal talent and institutional marketing experience," he said. "We are fortunate to have her on our team."
Arnold earned her national accreditation in public relations by the Universal Accreditation Board in 2011.
Jessica Jackson, sports information director (SID) at the university, served as interim director for the department during the search process.
In addition to continuing her duties as SID, Jackson has been promoted to assistant director of media and community relations, a new position that reflects the growing responsibilities and expectations for the department.
Arnold and Jackson are scheduled to assume their new duties on July 15.