USAO's Art Career Lecture Series continues virtually March 31
---
March 30, 2021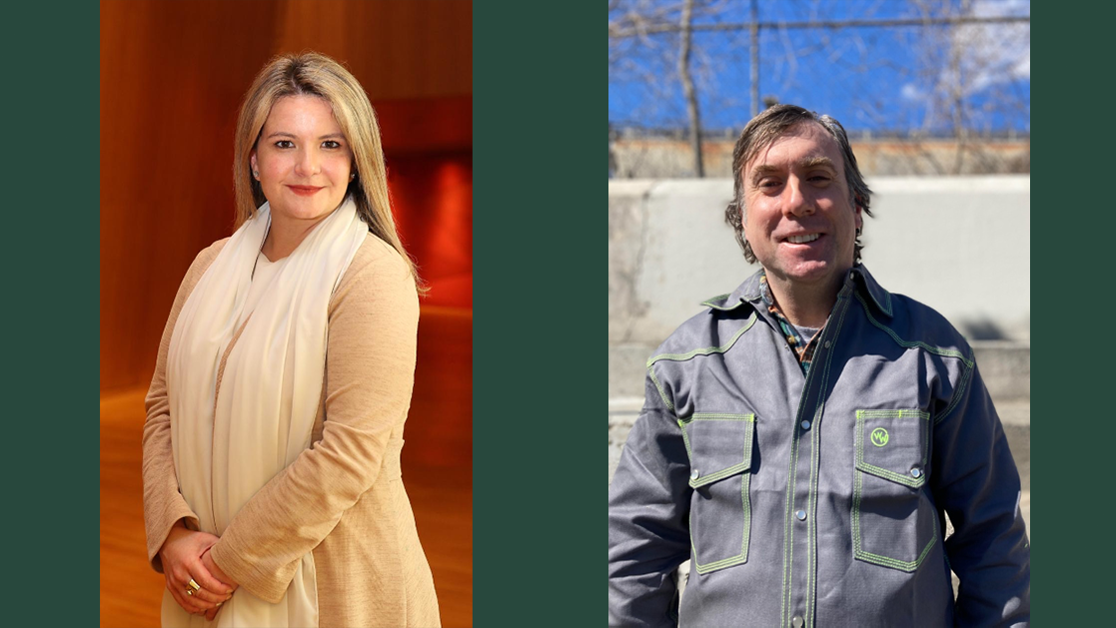 The University of Science and Arts of Oklahoma Art Department will host its 2021 Art Career Lecture Series digitally via Zoom March 31 at 9 a.m. The event will feature 2006 USAO graduate Laila al-Faddagh and 1998 grad Aaron Linn, who will discuss how they have each turned their undergraduate education into careers as working artists.
"The two speakers we have lined up this year provide a fascinating example of the incredible variety of job opportunities available to our art students," said Jacquelyn Knapp, professor of art and art department coordinator. "Both Laila and Aaron have done amazing things since they graduated USAO, and they have done them in very different fields. We are so proud to welcome them back—even if only through Zoom—so they can share their wisdom with today's students."
Recently appointed the director general of the National Museum in Saudi Arabia, al-Faddagh earned her bachelor's in art before completing a master's in international studies with a concentration in international human development, society, and education from Oklahoma State University.
With over 10 years' experience in the cultural industry, al-Faddagh has developed cross-cultural alliances with corporate, non-profit and individual partnerships including with the British Museum, the Los Angeles County Museum of Art and Art Dubai. She previously worked as head of museums and exhibits at Ithra Museum in Dhahran, Saudi Arabia, charged with building its collection.
Working in façade restoration in New York City for the last 20 years, Linn grew up in Grady county and earned his bachelor of fine arts degree with an emphasis in sculpture at USAO and a master's at the School of Visual Arts. He lives in Queens with his wife and daughter and is expected a baby boy in June.
Shortly after moving to NYC, Linn started work in a precast concrete shop, learning each step in the process. He now manages the daily operations of a firm in Long Island City, working with architects, engineers, contractors and building owners to help provide safe structures that keep their original ornamental details and character.
Held annually since 2009, the Art Career Lecture Series provides USAO students with invaluable insight into life after graduation. With speakers chosen from a range of artistic directions, these alumni share their stories, successes and mistakes to offer current students a wealth of information on how to navigate the competitive world of art.
For more information, contact Knapp at 405-574-1302 or jknapp@usao.edu.