Art Department to host Art Career Lecture Series
---
March 03, 2017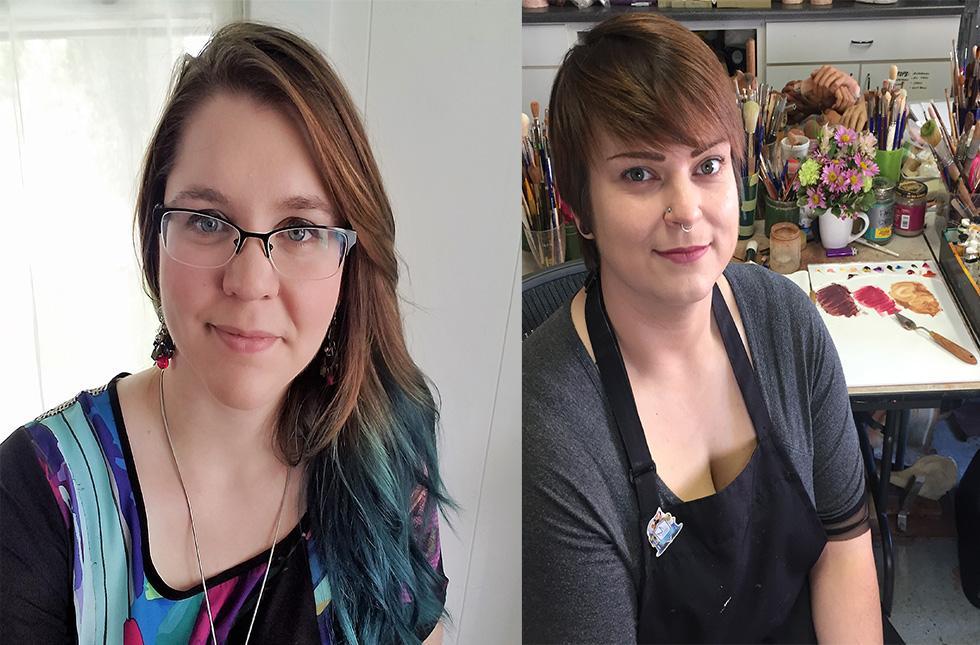 The University of Science and Arts of Oklahoma's art department will host a pair of lectures focusing on how to make a living as a working artist on Wednesday, March 22, at 9:05 a.m. in Davis Hall Room 124 on the USAO campus. The event will feature recent USAO graduates Wendy Chambers and Kerye Hartzell who will how they have turned their education into a career.
Chambers received her Bachelor of Fine Arts degree in studio art with a concentration in painting from USAO in fall 2012. She graduated cum laude and received the Faculty Association's Outstanding Graduate Award for the arts and humanities division.
In 2016, Chambers received her MFA in studio art with an emphasis in painting and drawing from the University of Nevada, Las Vegas. She used the human body, mainly cadavers, as the subject of her graduate school work. Her thesis exhibition, Corporeality, featured paintings and drawings that sought to compel viewers to engage with the subjects of materiality and mortality.
Currently, Chambers is employed full-time as a studio artist at Madame Tussaud's wax-figure museum on the Las Vegas Strip. Her work involves maintaining the museum's renowned celebrity likenesses, where she utilizes her knowledge of both painting and sculpting. Chambers has exhibited in Oklahoma, Nevada, Illinois and California. She has an upcoming solo exhibition in April 2017 at the Winchester Cultural Center in Las Vegas.
Kerye Hartzell received her Bachelor of Fine Arts degree with an emphasis in metal-smithing from USAO in fall 2013. Recently relocated to Lake Jackson, Texas, Hartzell is a new member of the Brazoria County Area Art League. She previously served as acting gallery director for the Bay City Art League. She works as a self-employed metals artist using primarily copper, silver, alcohol ink and stones. The forms and folds of plant life inspire her work, which seeks to synthesize the organic and metallic aspects of nature.
Hartzell also exhibits in area art shows, arts and craft fairs, and produces commissioned pieces. Her art has been featured in the Bay City Sentinel and was selected as the Judge's Choice for two consecutive years in the Lewton-Brain Foldform Competition.
In the summer of 2016, Hartzell had the opportunity to teach watercolor classes for preteen students in the Bay City are, as well as offering a metalworking class for children from five to 13 years old. She enjoys bringing the discovery and wonder of arts to all generations.
For more information, contact Jacquelyn Knapp, coordinator of the Art Career Lecture Series, at 405-574-1302 or facknappj@usao.edu.