Art Exhibit Explores Southwest, Latin Influences
---
February 26, 2008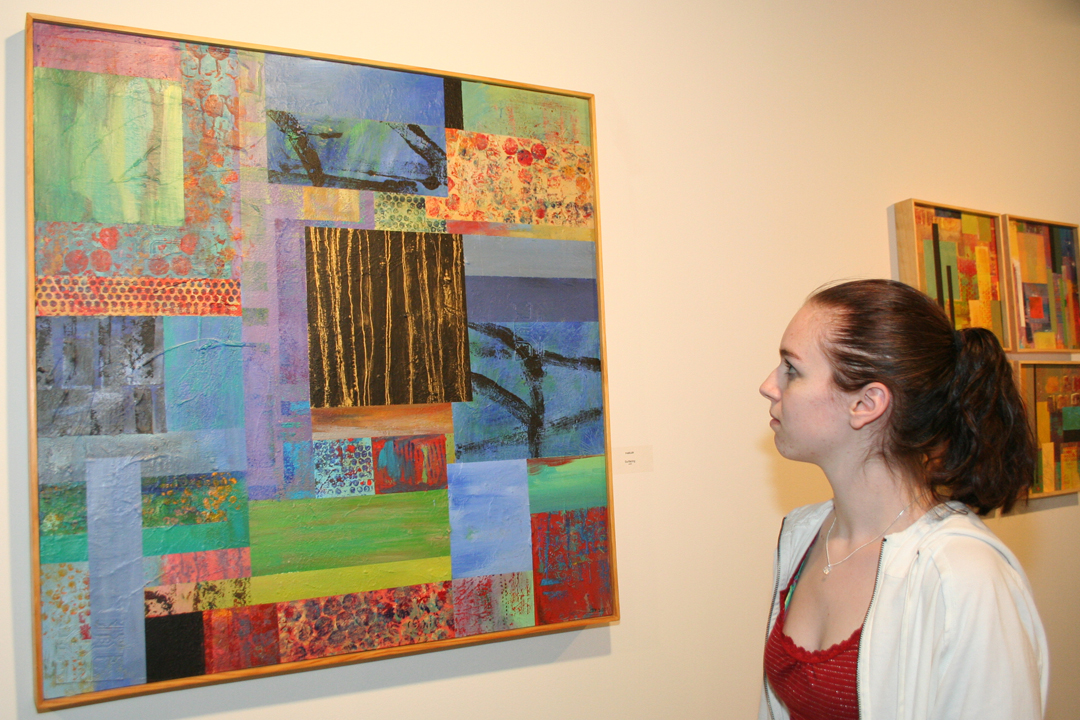 Vibrant colors inspired by the Southwest and Latin America are featured in the works of a two-woman art show currently on display in the USAO Art Gallery. The works remain on display in the University of Science and Arts through March 14.
"This is one of the most colorful shows we've had in the gallery," said Layne Thrift, assistant director of the USAO Art Gallery.

Nearly 50 original works by Carolyn Cornwell Faseler and Vicki Maenza currently hang in the gallery, most of them acrylic and collage paintings on canvas, paper and panel.

Faseler, who is represented by 19 works in the show, said her artistic concepts began in Costa Rica at the Julia and David White Artists Colony where she " drew inspiration from the local birds, trees and flowers."

She said her works now are based on her " travels, books that I read and my family and friends -- as environment and landscape."

The 26 paintings by Maenza feature what the artist describes as " organic, earthy textures," achieved through her use of mixed media, strong color and acrylic medium.

She said her subjects " tend to be more abstract references to figures and landscapes."

Maenza said her works reflect her interest in the properties of paint and layering " to achieve a contemporary expressive image," often based on her own photographs for inspiration or as collage material in her paintings.

The USAO Art Gallery is located in Davis Hall on 17th Street in Chickasha and is open Monday through Friday from 8:30 a.m. to 4:30 p.m. The gallery is free and open to the public.

More information about the gallery is available online at www.usao.edu/gallery.