Artist Paul Mays Returns to USAO for Art Show
---
February 02, 2009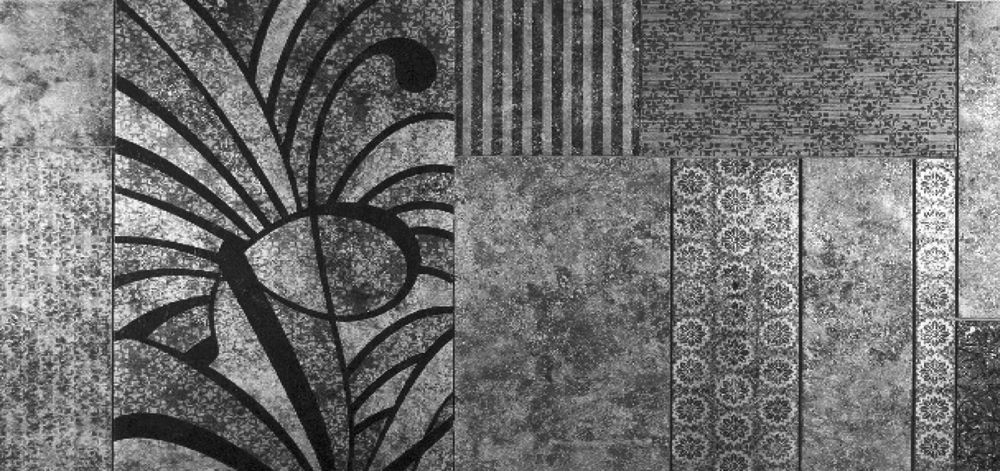 With a recent burst onto the art scene and a career that is quickly making headway and headlines, Oklahoma City artist Paul Mays is no stranger to the University of Science and Arts -- he's a graduate. Mays will display almost 40 pieces at USAO during his show Neither Created Nor Destroyed Feb. 18-March 13 in the USAO Art Gallery.

A reception for Mays is scheduled Feb. 18 at 6 p.m. in the gallery.

"Taoist believe in an absolute energy that can manifest into five phases -- earth, metal, water, wood and fire," Mays said. "It is from these physical elements that all things are composed. Ancient Greek philosophy believed in only four physical elements and a fifth higher conscious element known as eros.

"My work focuses on the collective unconscious, or eros, that unites the universe. The soul of my art flows from this connective energy and the physical foundation stems from the primitive natural elements such as earth, metal, water, wood, fire and air.

"These few simple ingredients become my palette. Using elegant line, I portray a constant flow of energy that weaves through and combines textural patterns, each an embodiment of an element. The patterns, void of subjective matter, remain unobtrusive and decorative," Mays said.

"Creating art is a very meditative process for me. Certain processes allow me to open my mind to the surrounding energy, letting creativity blossom. Equally important are the physical processes that allow me to focus my concentration entirely on one task. I feel more connected to everything when I create," he said.

Mays is a 2003 USAO graduate. He has exhibited his original artwork at multiple art shows throughout the state, earning him a reputation as one of Oklahoma's up-and-coming artists.

Upon completion of his bachelor of fine arts degree, Mays was named outstanding graduate in the Arts and Humanities Division at USAO. He received the USAO Young Alumni Award in 2007.

Originally from the Blanchard area, Mays identifies his childhood as the period that fostered his everlasting love for art and nature. Mays says that he spent time "building things" and he even invented a few little things as well.

In 2008, Mays participated in shows at the Oklahoma Heritage Museum and Line Gallery in Oklahoma City and the Artifacts Gallery in Tulsa. He has participated in several other exhibits as well since graduating from USAO.

Mays credits much of his success to his experiences at USAO. "It was at the university that I sparked invaluable friendships, developed a deeper understanding of myself and fell in love with Trinity, my wife. The atmosphere of the campus encouraged me out of my shell, to look at the world around me, and it instilled in me the value of thinking for myself and making informed decisions."

The USAO Art Gallery is located on the first floor of Davis Hall on the USAO campus. Davis Hall is on the oval at south 17th Street between Grand Avenue and Alabama Street in Chickasha. Hours of operation are 8:30 a.m.-4:30 p.m. Monday through Friday.

The Paul Mays exhibit is free and open to the public. More information is available by phone at (405) 574-1239. The USAO Art Gallery's website is www.usao.edu/gallery.