Artscope Offers Summer Scholarships Through May 1
---
March 23, 2007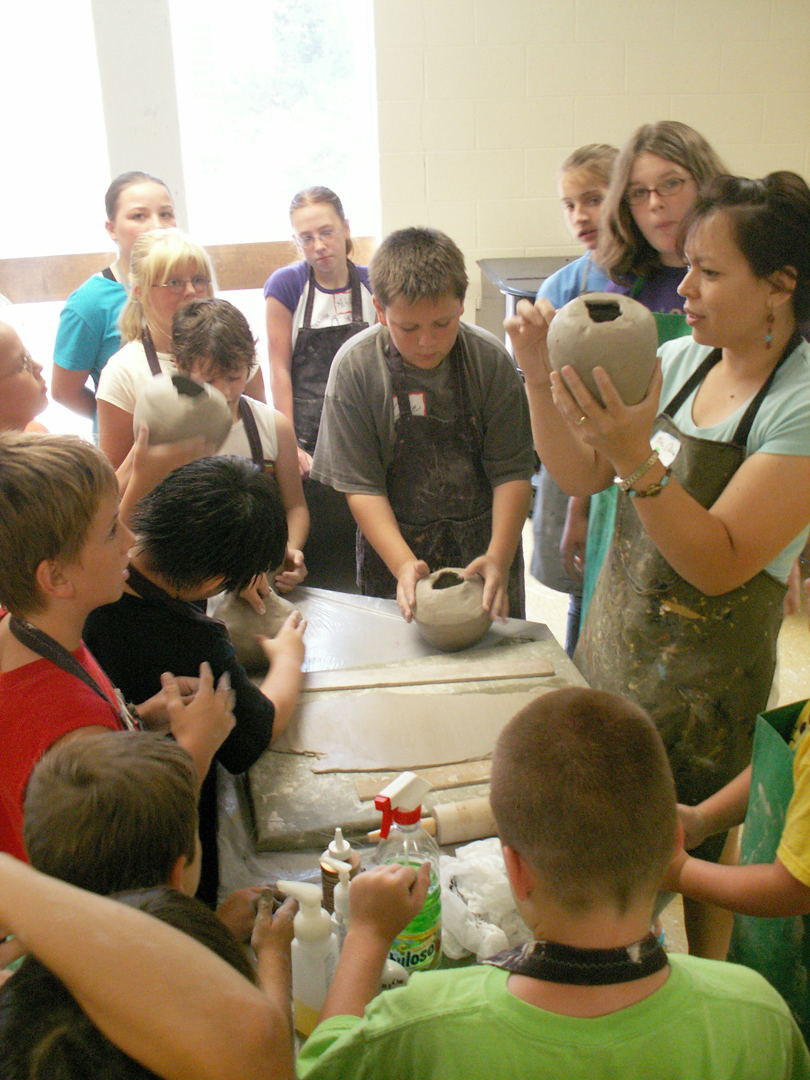 With summer on the way, Chickasha's premier arts camp is gearing up for a fun two weeks by offering scholarships to the community. In its ninth year, Artscope is scheduled June 11-22 on the campus of the University of Science and Arts of Oklahoma. Enrollment for the camp is now open to the public.
Tuition for the two-week, all day camp is $150 per child age 8-12. However, the Oklahoma Arts Council is offering up to 40 partial-to-full scholarships for eligible students.
In order to receive scholarships, students must be eligible to receive free or reduced lunches at school and agree to attend camp every day. Other scholarships also are available through local businesses for students who do not qualify for the school lunch program but have difficulty attending camp without assistance.
The scholarship deadline is May 1. All scholarships will be filled on a first come, first served basis.
Artscope campers will be able to study drawing, painting, sculpting, theatre, dance and/or music, as well as experience presentations from guest artists. At the end of the two weeks, participants showcase their talents in a public performance or exhibition.
"Artscope will be a great way to experience the arts from real artists and to learn how artists think and create while having fun," said Artscope director Jo Perryman.
Camp instructors have extensive experience as both teaching and performing artists. Theatre teachers are Julie Bohannon, director of alumni development, and drama senior DeeDee Beard. Visual arts teachers are Olivia Lopez and Carrie Brown. Crystal Wyatt will teach musical theatre.
Artscope is a non-profit program of the Chickasha Area Arts Council, the USAO Foundation and the Children's Arts Network. Additional funding is made possible by the Oklahoma Arts Council and the National Endowment for the Arts.
More information, including a brochure and financial aid application, is available from Jo Perryman at (405) 222-2338 or jostage@aol.com or from on-site coordinator Mary Jeffries at (405) 224-0040.
Scholarship applications are available online at www.chickashaarts.org or www.usaofoundation.org.